With New Hires, 'Daily Show' Tackles its Diversity Problem
It's been called the "least diverse" late-night show, and said to have a "woman problem," but Trevor Noah brings plenty of new faces to the staff.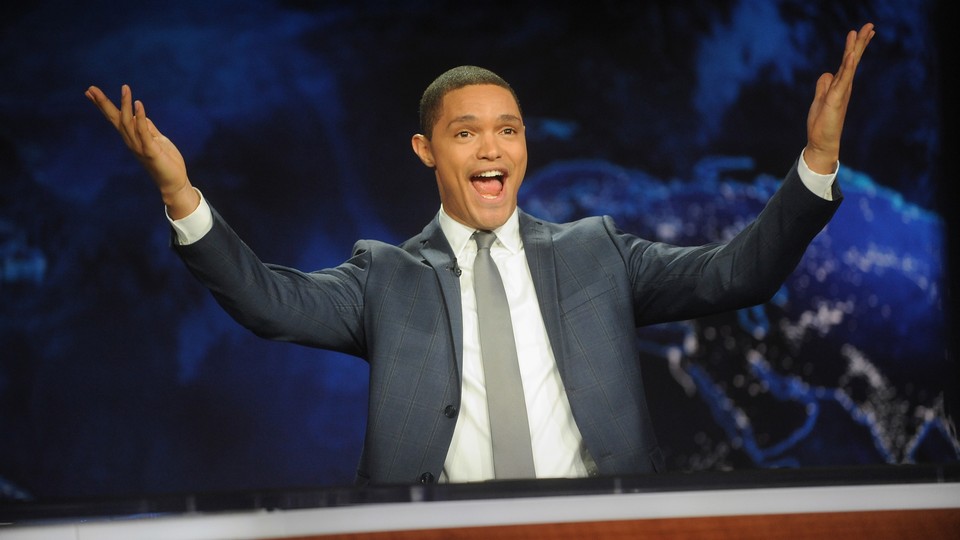 Monday's premiere of "The Daily Show" brought a noticeable change with Trevor Noah replacing Jon Stewart. What's less noticeable is the change of staff Noah brought with him.
Some of Noah's new staff are:
Supervising producer Baratunde Thurston, Black.
Writer David Kibuuka, of South African.
Writer Joseph Opio, of Uganda.
Correspondent Ronny Chieng, of Chinese descent, born in Malaysia.
Correspondent Desi Lydic, an American actress.
In the past, "The Daily Show" had been called the "least diverse" late-night show. A 2010 article in Jezebel said it had a woman problem (though shortly after, it brought on more women).
And in August, writer Wyatt Cenac revealed that he'd argued with Stewart in 2011 over an impersonation of then presidential candidate Herman Cain that Cenac found racially insensitive. In a podcast with Marc Maron, Cenac compared Stewart's interpretation to a character from "Amos 'n' Andy," a 1950s TV that portrayed Black people in a racist fashion. Cenac said he found the impersonation "a little weird."
After he confronted Stewart, Cenac said his former boss told him to "F— off." (Stewart later apologized).
Cenac left the show in 2012. He said he felt tension, partly because he was the only Black writer.
It's not just "The Daily Show." Diversity in television as a whole is a problem, especially in writing rooms, says Darnell Hunt, director of the Ralph J. Bunche Center for African American Studies at UCLA.
Hunt analyzed diversity across 292 television shows during the 2013-14 season. Of  2,724 writers, 146 were Black, 79 were Asian, 75 were Latino, and 70 were multiracial. That means that people of color were underrepresented 3-to-1 when compared with their portion of the population, Hunt wrote. Women were underrepresented 2-to-1.
Some of the most egregious offenders were late-night talk shows.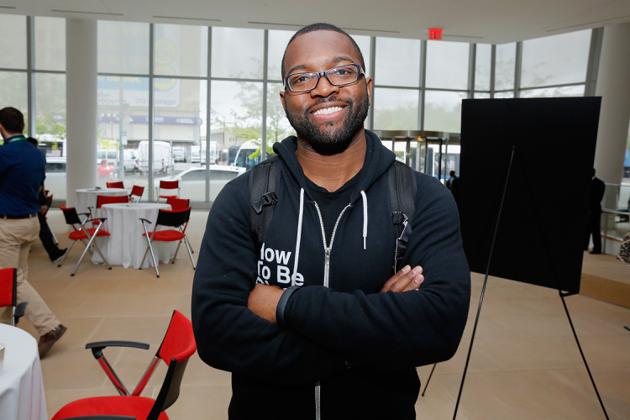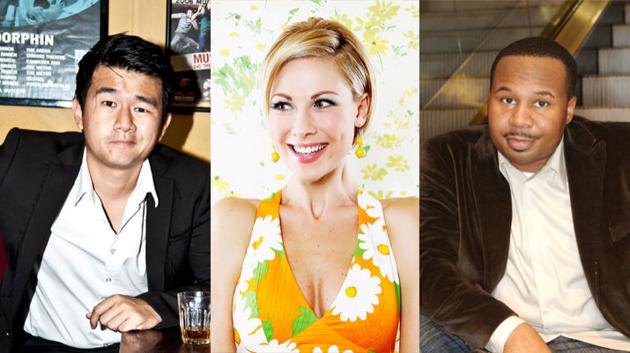 Noah, who is a biracial South African, said in the interview with the New York Times last week that without diversity, TV programs have racial blind spots. There are active and passive blind spots, though, he clarified. "Active is you saying, 'I will not hire black people or Hispanic people or females.' Passive is you going: 'I'm open to everyone. I will hire anyone that comes in the door.' But you don't realize you're limited by your current network of who you know, and what you know is often [people like] you."
"Since I've joined, blackness has tremendously increased at the show. There's been an epidemic of blackness ... It's something that I'm very cognizant of. Because I know how easy it is for a system to unwittingly fall prey to, let's call it, an institutionalized segregation."
TV is a high-stakes, mercurial world with lots of money depending on a good outcome. This is partly why it has such a diversity problem, says Frances Negrón-Muntaner, a professor who researches media and race at Columbia University. People in the industry, she says, "want to feel that they can trust the person that they are bringing into the network." And that can lead to the passive, racial blindspots Noah talked about.  "Many people may be hiring from a small pool of people that share certain racial, educational, gender, and other characteristics because those are the people that they know."
Which raises a larger issue, Negrón-Muntaner says: why are those the only people they know or trust?