This article is from the archive of our partner

Stories of horror and unimaginable loss experienced by Syrian refugees have refocused international attention to the region's immense human suffering. But Syrians who have made it to foreign shores encounter a mixed reception.
Hungarians have resisted the waves of people thronging to their borders. Germany has welcomed them—promising to open its doors to 500,000 refugees annually in the coming years. After facing criticism for its own lackluster response to the refugee crisis, the U.S. government announced yesterday that it, too, would make room for 10,000 Syrians in the next year.
This number is a fairly small slice of the 70,000 total refugees America takes in annually from all countries. The U.S. has accepted far more refugees from other conflict regions in the past. Here's a Pew Research Center chart showing the number and origin of refugees the U.S. has take in over the past few decades: ​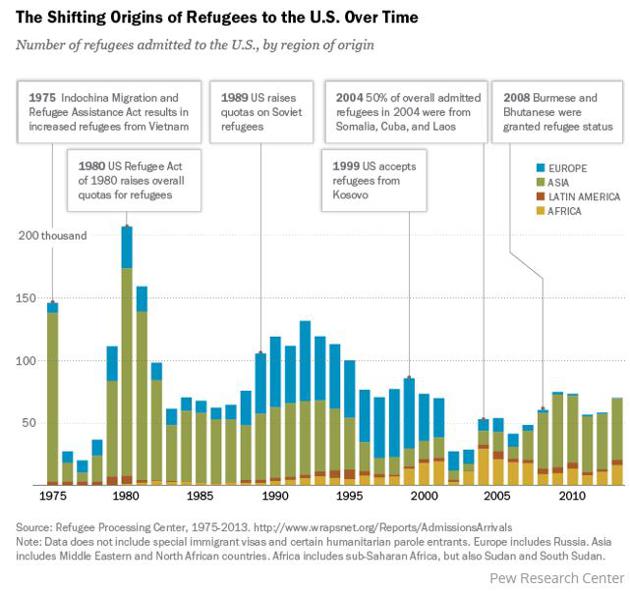 America's pledge doesn't come close to meeting the international demand to resettle the millions of displaced Syrian people, says Randy Capps, director of research at the Migration Policy Institute. Still, he says, the White House commitment is significant, especially given that America currently accepts fewer than 2,000 refugees from Syria. Capps helped us understand where these new arrivals are likely to end up.