As if there wasn't already a deficit, the share of black public school teachers dropped in nine major U.S. cities, including New York, Los Angeles, and Washington, D.C., between 2002 and 2012, according to a new report from the Albert Shanker Institute.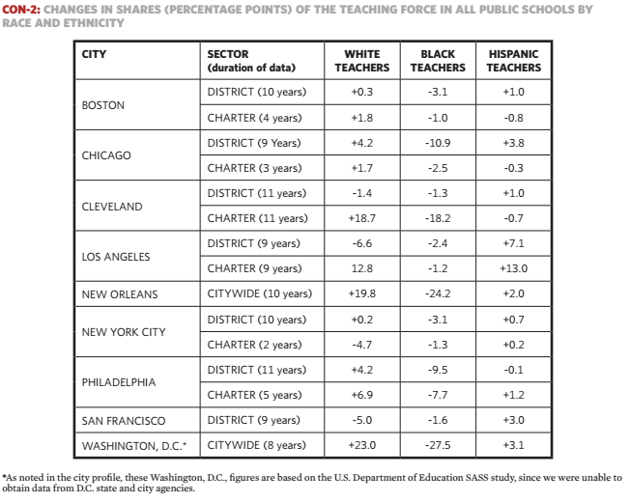 The Shanker Institute, a think tank backed by the American Federation of Teachers, notes that this is a problem because students, particularly students of color, do best when their teachers are able to relate personally to their experiences and cultural heritage. Students score better on tests and are more likely to stay in school. All students stand to benefit from a teaching force that reflects the nation's population, the report adds, because it exposes them to different races and customs, which can help reduce biases and stereotypes later on.
So it's in the nation's best interest to cultivate a less-monolithic teaching force. Yet, according to the Shanker Institute, the percentage of teachers of color has only risen nationally from 12 percent in 1987 to 17 percent in 2012.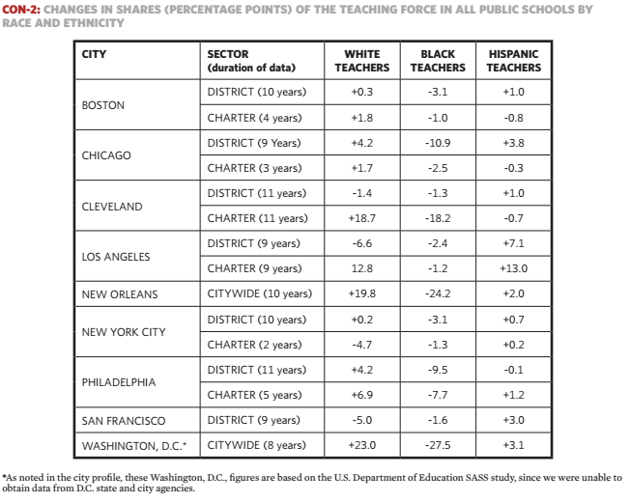 The main issue isn't hiring, it's attrition. Teachers of color are far more likely to leave the classroom than white teachers. One reason is that they're disproportionately likely to work in urban, high-poverty schools that often pay less, and where teachers say they lack control over classroom decisions.