White House Disses Oil-Export Legislation
The announcement arrives as Capitol Hill Republicans are ramping up efforts to end 1970s-era crude-oil export restrictions.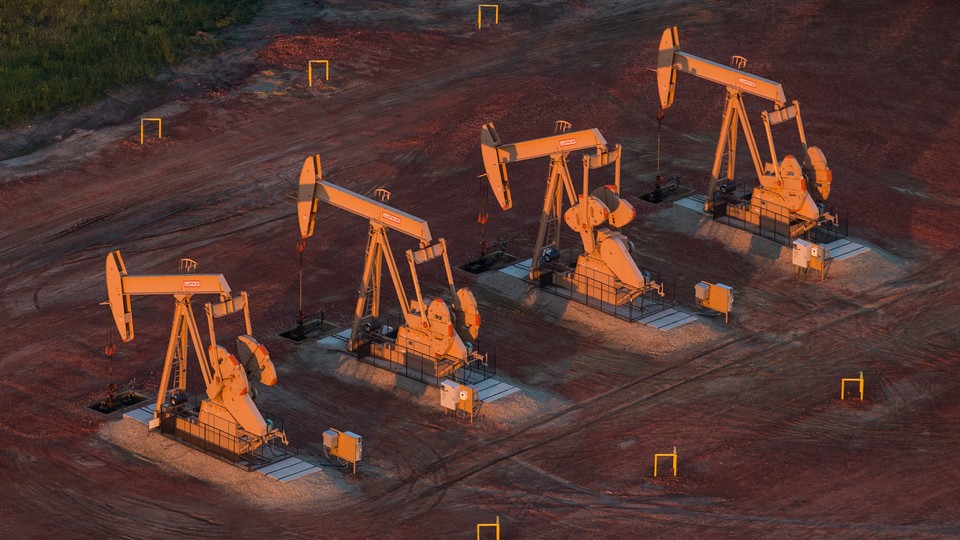 The White House is throwing cold water on GOP-led efforts to lift the ban on crude-oil exports.
White House spokesman Josh Earnest on Tuesday said that discretion over exports should remain an administrative decision. "This is a policy decision made over at the Commerce Department, and for that reason we would not support legislation like the one that has been put forward by Republicans," Earnest said.
The comments arrive as Republicans, backed by the oil industry and some Democrats, are ramping up efforts in both chambers to lift major export restrictions that date back to the oil shocks of the 1970s.
The House Energy and Commerce Committee is expected to vote Thursday to send legislation before the full House to end the ban, while the Senate Energy and Natural Resources Committee approved a measure over the summer.
Oil producers are eager to take advantage of higher prices often available on the global market, especially as the collapse in oil prices has been battering the sector.
U.S. production, enabled by advances in fracking and horizontal drilling, has soared above 9 million barrels per day, its highest level since the early 1970s. But sharply lower prices have ended the increase for now.
The federal Energy Information Administration reported last week that U.S. production dropped 140,000 barrels per day in August compared to the prior month, and the agency predicts production will drop through mid-2016 before growth resumes later in the year.
The U.S. has seen growth particularly in production of lighter grades of crude oil, while Gulf Coast refineries are best equipped to handle heavier crudes, although the refining wing of the industry is split on ending the ban.
Current U.S. law and policy bars crude-oil exports except in limited circumstances. The Obama administration has taken some steps to slightly ease restrictions, such as approving some export of an ultralight form of oil called condensate, and allowing the swap of some light oil in exchange for heavier Mexican crude.
But the administration has been skeptical of calls for a wholesale removal of the export restrictions. And on Tuesday Earnest cast the export push as the fruit of a GOP allegiance with the oil industry.
He noted that House Majority Leader Kevin McCarthy is slated to discuss the House GOP's fall energy agenda Tuesday afternoon before a business-backed group called the Greater Houston Partnership.
"It is pretty clear, once again, where Republicans in Congress and their political benefactors stand when it comes to their energy-policy priorities," Earnest said.
The full House is slated to vote on the export bill in late September, and McCarthy sought to make the case for the measure on Tuesday. "Lifting the oil export ban will not only help our economy, it will also bolster our geopolitical standing," McCarthy stated in the prepared remarks for his speech in Houston. "Already, America's increased oil output has decreased the influence of OPEC. Now, as President Obama prepares to lift sanctions on Iran, including Iranian oil, it is unfathomable to think American crude wouldn't have the same opportunity on the global market."
But Earnest's comments are a blow to the hopes of Republicans and pro-export Democrats who are trying to get export legislation signed into law.
At an event hosted by National Journal earlier Tuesday, Republican Sen. John Hoeven of North Dakota expressed optimism about corralling enough support to get a bill on Obama's desk.
"I think there are more than seven Democrats who will join us if we get the right vehicle," said Hoeven, whose state has been at the center of the U.S. oil boom.
He cautiously predicted that Obama would sign it, and so did his North Dakota colleague, Sen. Heidi Heitkamp, a Democrat who is pushing hard to end the export ban.