Where the 2016 Candidates Stand on the Iran Nuclear Deal
Eighteen candidates opposed, four in favor.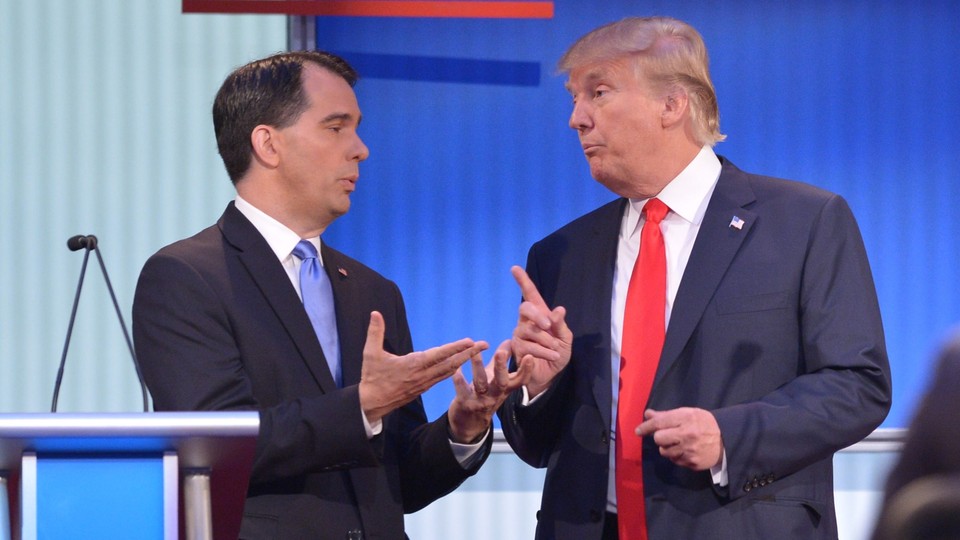 There's less than one month to go in Congress's review of the Obama administration's nuclear deal with Iran. And as Hill watchers tally votes, they'd also do well to check out what the 2016 field has to say about the deal—after all, they do include five sitting senators.
Some top lines of the Iran deal are as follows: It reduces the country's cache of enriched uranium and the number of centrifuges Tehran can use for enrichment, it starts lifting sanctions once Iran has met certain conditions, and it mandates that the International Atomic Energy Agency keep tabs on Iran's nuclear facilities for the next two decades or so. But it's worth noting that some of the presidential contenders dispute almost entirely the veracity of what the Obama administration has said about the deal, which was announced July 14.
National Journal picked through public statements the contenders have made on the agreement and asked each campaign exactly what their candidate thinks. By now, all of them have publicly weighed in—18 are opposed, four in favor—and their attitudes range from hopeful to enraged.
---
Andrew McGill (Graphic) contributed to this article