Where Everyone Backs the Iran Deal: Meet the Democrats Running in Senate Battlegrounds
Obama's Iran agreement is dividing the party, but maybe not where it matters most.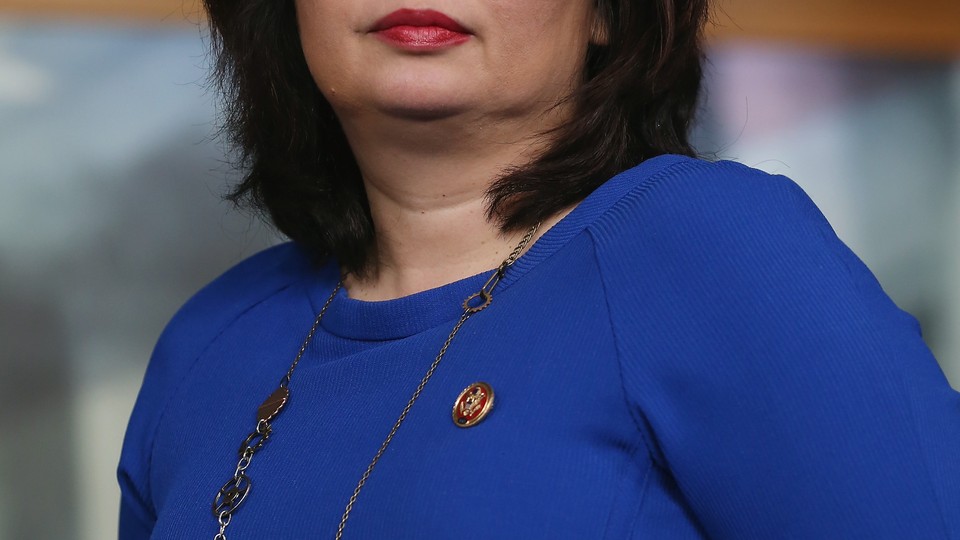 President Obama's nuclear arms agreement with Iran has opened a rift within the Democratic Party. But in a potentially important development for next year's election, the party's major Senate candidates are showing no such division: Nearly all of them support the deal.
The Senate Democrats' unified front is fraught territory for the party, with polls showing the public strongly opposed to the agreement. Republicans, whose own senators are in lockstep opposition to the deal, are crowing that it gives them a potent issue to use against the Democrats with both donors and voters.
But that hasn't stopped Democratic candidates in every marquee Senate battleground from falling behind Obama -- even if some took their time getting there.
On Wednesday, Rep. Alan Grayson announced he supported the arms agreement, the second Democratic candidate for Senate in Florida to do so. In August, his foe in the Democratic primary, Rep. Patrick Murphy, said he would also support the Iranian deal.
In Ohio, former Gov. Ted Strickland and upstart Cincinnati City Councilman P.G. Sittenfeld each back the agreement, while both candidates in the Pennsylvania Democratic primary, former Rep. Joe Sestak and onetime gubernatorial Chief of Staff Katie McGinty, have thrown their support behind it.
In Illinois, former Urban League President Andrea Zopp and Rep. Tammy Duckworth approve of the deal. In Maryland, a state not expected to feature a competitive general election, Reps. Chris Van Hollen and Donna Edwards have each offered their support.
In most cases, the Democrats have expressed deep reservations about the agreement. And many, like Grayson and McGinty, delayed their decision until nearly the last possible moment, just before Congress was set to take action.
But despite the potential political ramifications, they supported it.
"I wish that these negotiations had been used as a vehicle to bring peace to the region," Grayson said in a Wednesday email to supporters. "But it's too late for that now. The immediate question is a simple one: Is it more dangerous to have an agreement, or to have no agreement? On the evidence I see, it's more dangerous to have no agreement."
Democratic candidates in competitive primaries face pressure to back the agreement: support is highest among Democrats, polls find, and crossing Obama on a key policy initiative could anger his liberal base.
But even those Democrats who have a clear path to the primary back the agreement. Catherine Cortez Masto, the Nevada Senate candidate trying to replace the retiring Harry Reid, has supported it, as has  Sen. Russ Feingold in Wisconsin, who also doesn't face a primary opponent. Sen. Michael Bennet, likely the only Democratic incumbent vulnerable in next year's general election, has also said he supports the agreement.
"It's disappointing but not surprising that Democrats chose to support President Obama's dangerous deal with Iran over the national security interests of American families," said Andrea Bozek, spokeswoman for the National Republican Senatorial Committee. "As poll after poll after poll demonstrates voters believe this deal is reckless and will make America and the world less safe."
For now, only two Democratic candidates remain holdouts. New Hampshire Gov. Maggie Hassan, who is contemplating a bid for the Senate, has been equivocal on the deal. And Jason Kander, who is running for Senate in a second-tier battleground in Missouri, has outright opposed the deal.