Where 'Brownfield' Is a Pretty Word for 'Toxic Dump'
One neighborhood in Connecticut has endured 30 years of living with a dangerous eyesore.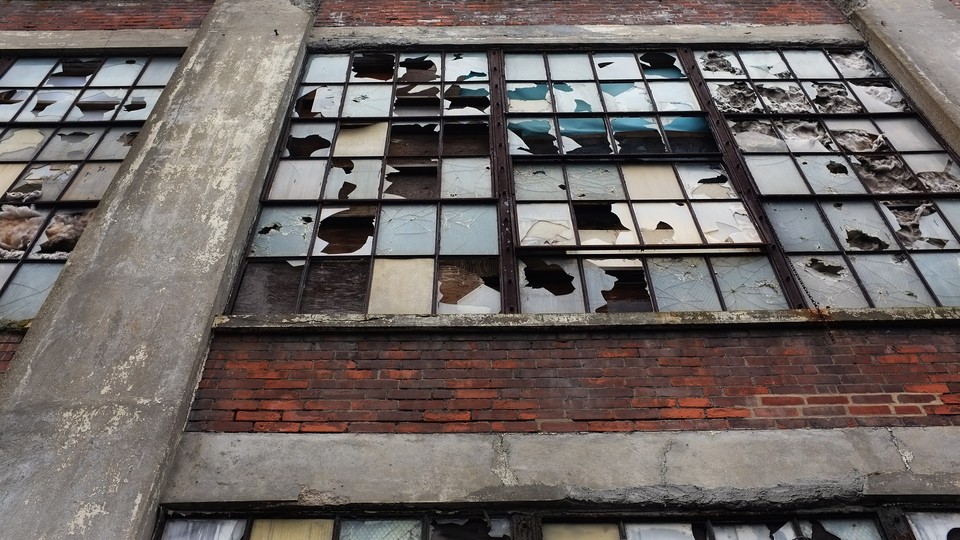 In the East Side neighborhood of Bridgeport, Connecticut, sits a decaying hulk of a factory that would look right at home in any of dozens of postindustrial cities nationwide. The series of buildings was once home to a huge Remington Arms plant, but the company has been gone for almost 30 years.
Once a center of jobs and prosperity, the site is now a sinkhole, and the surrounding neighborhoods are among the poorest in the state. The predominantly black and Latino residents suffer from high crime rates and low job prospects, and a major reason is the continual neglect at the former factories, contaminated with all manner of pollutants, around which the city was built.
Since 2002, the federal government has spent more than $1.5 billion to clean up thousands of polluted sites, often in high-poverty urban neighborhoods like the East Side. The so-called brownfields law has proven effective at attracting private dollars into otherwise overlooked areas, bringing development that might never have been possible.
It's a rare spending program that many Republicans claim to love. "We've seen great examples of how you can take those brownfield sites and turn them into valuable, productive pieces of land," said Rep. Bill Shuster, a Republican from Pennsylvania's 9th District who leads the House Transportation and Infrastructure Committee. "We've got to take care of the sites that some manufacturers and businesses left a mess," said Rep. John Katko, a Republican from New York's 24th District.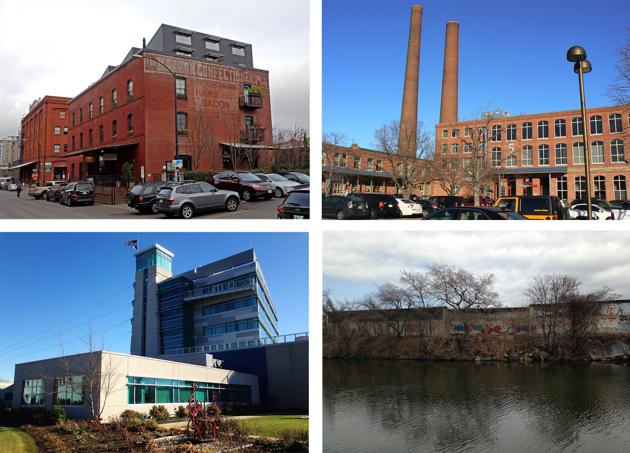 The congressmen were speaking at a hearing in July aimed at beefing up the brownfields program with more funding and a wider focus. The program boasts an array of supporters, from environmentalists and developers to community groups and business associations.
But five years of divided government in Washington have shown that even popular programs can struggle to gain traction. Despite the accolades, there's no guarantee a better brownfields program is on the horizon.
Remediation funds come from the Environmental Protection Agency for communities to assess and treat polluted properties. And while typical $200,000 awards don't by themselves pay for a cleanup, they can be used to leverage money from other sources to put toward multimillion-dollar efforts.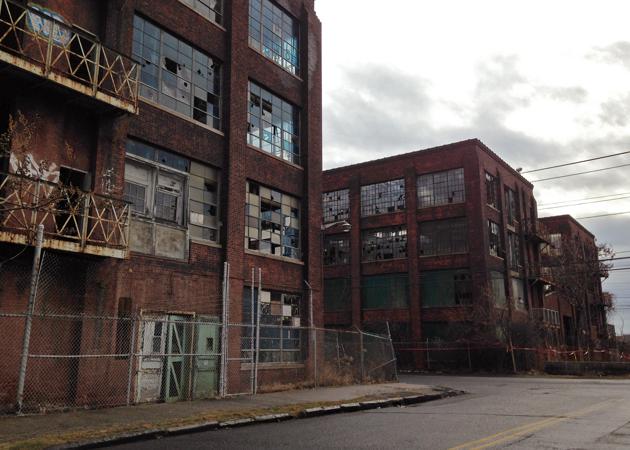 The Effect on the Ground
In Bridgeport, residents continually name a lack of jobs as a top concern, and many say they would welcome new development at the site of closed factories. But as much as anything, they just want to see the ruins taken down. After so many years, they stop representing history and turn into nothing more than blight.
The Remington plant has residential streets all around it, and its decay seeps into the neighborhood. Residents complain of streets and sidewalks in disrepair, a high level of empty buildings, and persistently high crime, all of which have worsened over the years as factories have closed and jobs left.
Lydia Martinez, a retired teacher who has lived for decades within a few blocks of the facility, remembers a time when the city's factories brought opportunities. Standing outside another of Bridgeport's abandoned buildings, a place that once produced record players used around the world, she recalled having no problem finding work as an unskilled 22-year-old.
"There were good-paying jobs at that time," she said.
But it's been a generation since most of the large companies left town, and Martinez and her neighbors have watched that opportunity vanish. Household income in the East Side is less than half the state average, and as of 2010, vacant property accounted for the highest percentage of any land use in the neighborhood. High property taxes, too, discourage investment.
The businesses that have survived face challenges of their own. Tim Schipper, whose family runs a flower-bulb wholesaler called Colorblends essentially in the shadow of the Remington plant, said the buildings' abandonment leads to illegal dumping. "It starts to become a collection point for garbage, and then there's dumping in the street," he said.
Worse than that are the fires. At least once a year, something in the complex catches fire and the blaze, fed in part by dumped materials, quickly spreads. Abandoned or not, the city is obliged to fight the fires, at considerable cost and risk.
"When that happens, everyone clambers for the city to take them down. But those buildings were built to withstand explosions," Schipper said, citing their history in munitions production. "To me, that's the big shame. It's a headache having them here like this, but it's mostly sadness about what they could have been."
Missed Economic Opportunities
The East Side neighborhood is hardly atypical. Brownfields like those in Bridgeport are in every state and in nearly every setting, and history has shown that cleanup money spent on inner-city sites can have a major impact. Every federal dollar spent on brownfield cleanup can lead to $18 in economic activity, studies have shown, and cleanups can have a dramatic effect on the value of nearby properties.
And the bipartisan appeal is legitimate. No less an EPA critic than James Inhofe, the senator from Oklahoma who once ridiculed talk of climate change by throwing a snowball on the Senate floor, joined a bipartisan group including Democratic Sens. Cory Booker and Barbara Boxer this year in introducing a bill to increase brownfield spending. "I proudly stand with my colleagues in making a good EPA program even better, and I look forward to moving this legislation through the committee in the coming year," Inhofe said in June.
Inhofe may not have his eye on the postindustrial Northeast, but the Build Act, as the beefed-up brownfield program is known, would go a long way in helping impoverished cities there.
Nationally, the official count of polluted postindustrial properties is around 400,000, but that almost assuredly understates the case. Ironically, for all the work a remediation entails, creating a new brownfield is effortless. Every time a gas station or dry cleaner closes, the conditions are in place to require an extensive cleanup before something else can be done with the property.
Under today's spending levels, only about a third of applicants receive funding. Some states with dire needs, including Connecticut, have increased their own programs, but the EPA remains the main source of cleanup money.
Today, there are plans for a new train station next door to Bridgeport's former Remington factory, with housing and other development to follow. The plans date back more than a decade, and state and city dollars are leading the way in trying to bring the site back into some kind of productive use.
But there are complications, with the train station's estimated cost, now up to $146 million that would mostly come from the state, continuing to rise in advance of its planned 2018 opening. A state program aimed at reviving old mills is paying for some of the Remington cleanup, but as with many abandoned factories, issues of back taxes and liability delay progress.
Neighbors say they're eager for change, and remember what the building used to be, even after the original tenant left. "When the building was active, you had small businesses, tinkers, woodworkers—the buildings were alive," said Schipper, of Colorblends. "Then the next owner came in and kicked everyone out, and all they've done is get worse. You would've thought someone would have figured out how to make it work by now."
New development on a brownfield is no panacea. Rising property values in the neighborhood can as easily drive people out as help them. And the site-by-site approach currently applied to cleanups, as opposed to an overarching strategy, puts little more than a dent in the overall problem.
But the alternative—doing nothing—has played out in cities across the country for more than a generation, from Camden, New Jersey, to Gary, Indiana. Absent some form of help, troubled sites will sit as they have for decades. And every year, as they deteriorate further, the chances of attracting investment to the neighborhoods they blight get that much longer.