What U.S. Latinos Mean To The Pope
Pope Francis will focus his message on Latinos in the United States.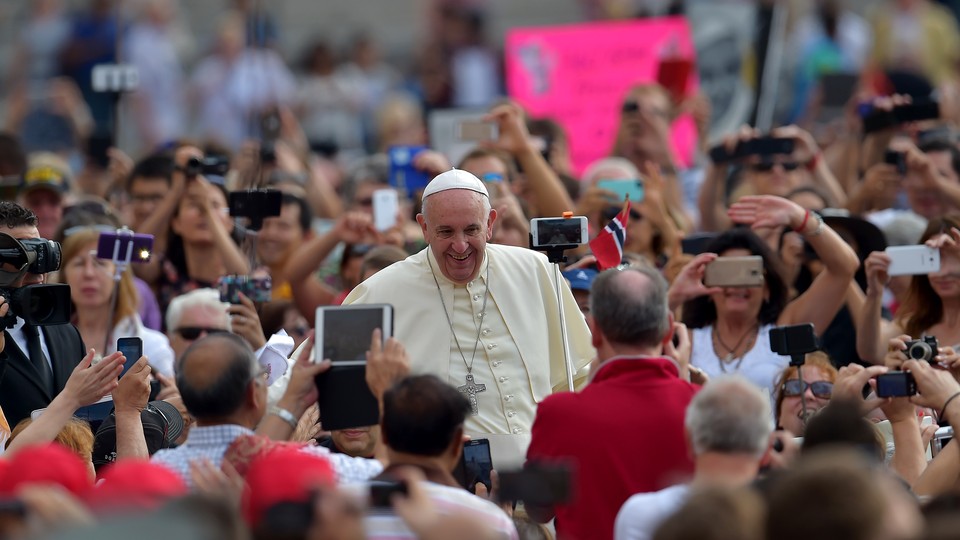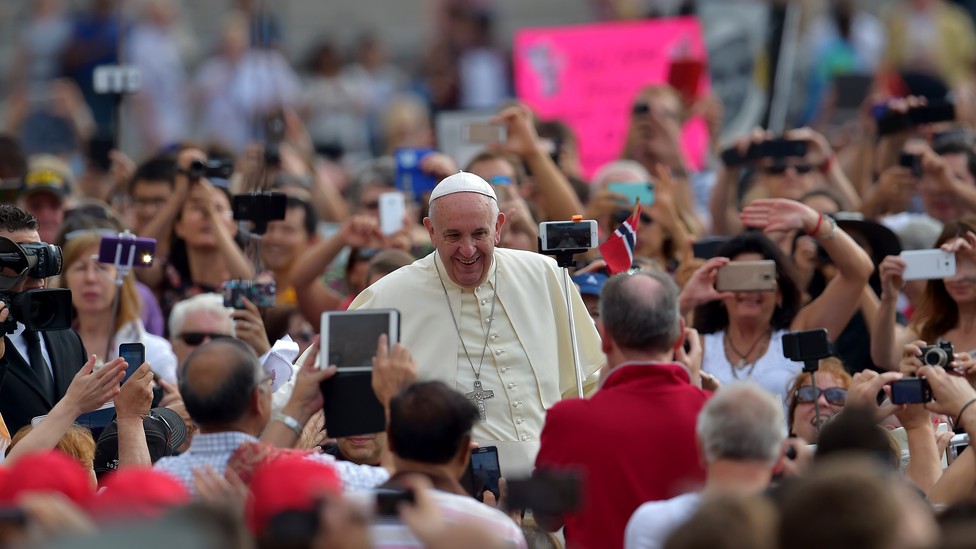 He will be speaking in Spanish, meeting with immigrant youth, and listening to a performance by Colombian pop-star Juanes.
This will not be an average papal visit to the United States. Not only is Pope Francis the first Latin American pontiff, he will be conducting most of his visit in Spanish. (Only four of his 18 speeches in the United States will be given in English, the Vatican says.)
"It's very important for me to meet all of you, the citizens of the United States, who have your history, your culture, your virtues, your joys, your sorrows, and your problems, just like everyone else," he said in Spanish via satellite to Latinos in McAllen, Texas, earlier this month.
Though he feels more comfortable speaking Spanish, his choice of language is also a recognition of the large Latino population of the United States, Cardinal Donald Wuerl, archbishop of Washington, told USA Today.
It is a critical time for the Catholic church to reach out to Latinos, says Julia Young, a professor at Catholic University of America in Washington. Young is a historian who has written extensively about the relationship between the Catholic church and Latin American immigrants to the United States.
Here are four reasons why the Pope, and the Catholic church, care about U.S. Latinos:
1. About a third of all Catholics in the United States are Latino, according the the Pew Research Center.
"They are the largest single ethnic group in the U.S. Catholic church," says Young. "But a growing number of people are not going to mass anymore or connecting with their Catholic heritage."
2. The percentage of U.S. Latinos who identify as Catholic dropped from 67 percent to 55 percent in just the past five years. A quarter of Latinos are now lapsed Catholics.
"I think there is a lot of hope that the excitement generated by Francis will help to revitalize the Latino Catholic church and maybe mitigate some of these losses," Young says.
3. U.S. Latinos now make up the second-largest Spanish-speaking "country" after Mexico, according to a new report by Instituto Cervantes.
"The Catholic church still has a ton of active groups of lay people and clergy who minister to Spanish-speaking immigrants in the United States. I think that is something that is very important to the Hispanic community," Young says.
4. The Catholic church has a long history of serving poor Latino immigrants in the United States.
"I think that Francis has very clearly expressed and reiterated the message of mercy and compassion for immigrants, including undocumented immigrants. It is very historically continuous. It fits well with the broader history of the U.S. Catholic church as an advocate for immigrants," Young says.
Francis's message in favor of humane immigration reform will likely come up during his trip and during his visit to the U.S. Capitol on Thursday. Members of Congress just might take him seriously. After all, about a third of them are Catholic.