What Happens To A Child After A Parent Is Deported?
A half-million parents of children who are American citizens may have been deported from 2009 to 2013, most of them fathers.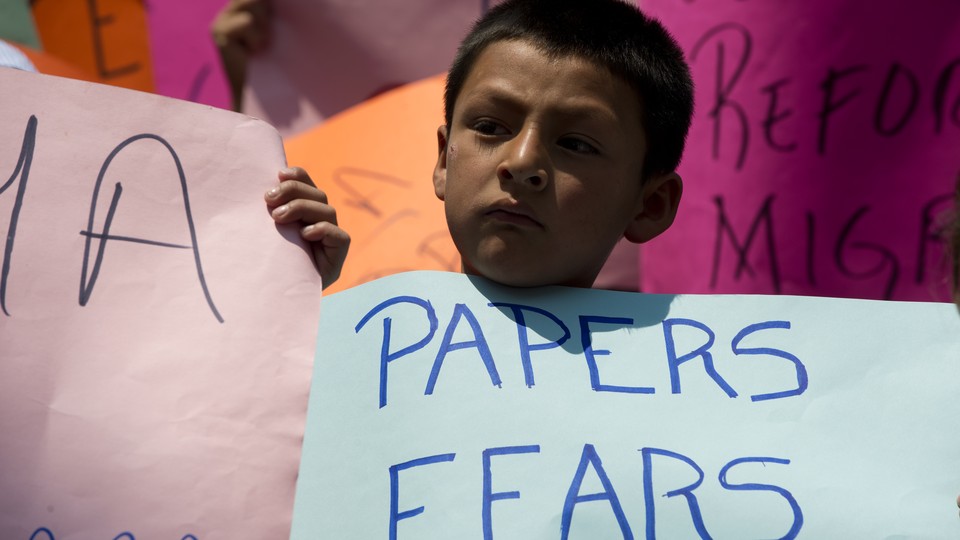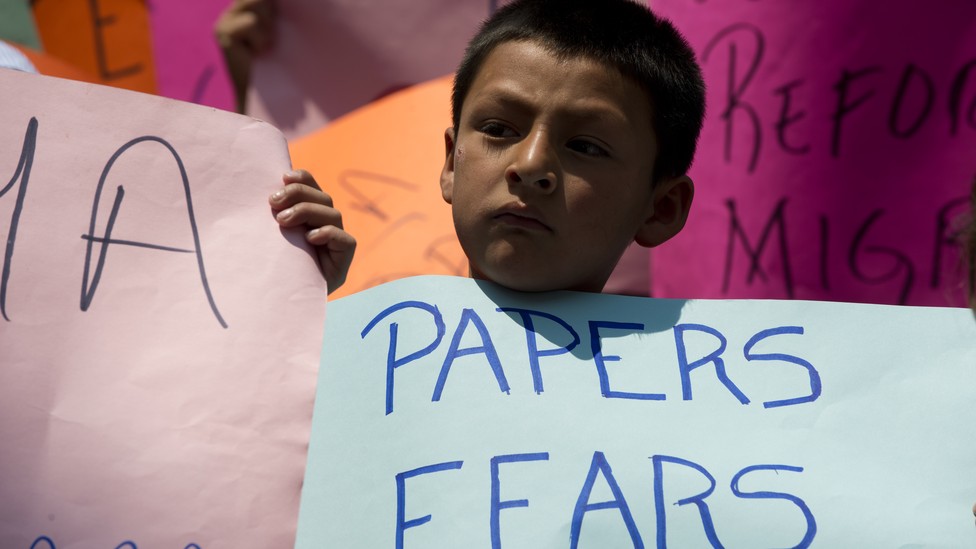 When a man gets deported, the focus is often on what he might have done wrong and not on who he leaves behind.
But a new Migration Policy Institute report focuses on how the deportation of a parent affects the well-being of a child.
The report, done in conjunction with the Urban Institute, estimates that between 2009 and 2013, a half-million parents of roughly the same number of children who are citizens may have been deported. The vast majority were fathers, and most of their children stayed in the country, even when they ended up in the care of distant relatives and friends.
Behavioral problems can arise at school as a result of depression and anger. Living situations and economic security can become tenuous. Access to benefits such as food stamps and healthcare can be jeopardized. But too often, advocates say, these consequences of parental deportation on a child's well-being are overlooked.
"That's the collateral damage that gets lost in this [immigration] discussion," said Heather Koball, a senior fellow at the Urban Institute and one of the lead investigators on the report.
While Immigration and Customs Enforcement has refined its enforcement priorities in recent years to target unauthorized immigrants who are seen as national security risks, or who have been convicted of felonies or significant misdemeanors, as Marc Rosenblum, deputy director of MPI's U.S. Immigration Policy Program, said, there is no good way to deport parents "without severely damaging immigrant communities."
The fathers who are deported are often primary breadwinners, leaving mothers and children without financial support behind. The mental toll and isolation on both parents and children who remain in the U.S. can be devastating, which is often compounded by a reluctance or inability to access mental-health care that might bring some relief.
"A lot of the families are embarrassed to come forward," Koball said.
While schools, community organizations and churches can offer some assistance, it's often temporary and if children are taken in by someone who is undocumented, fear of deportation can prevent that person from seeking assistance. In areas where immigrant communities are less established, services may not be culturally or linguistically compatible.
The report suggests more education and outreach to communities by adding bilingual workers and coordinating with trusted community groups. And the government has taken steps in recent years to crack down on notarios who offer bogus immigration services and to extend deportation relief to people who may be victims of domestic violence.
But the Obama administration's executive actions aimed at keeping families together remain tied up in court, and advocates say more needs to be done to keep children with their parents. They worry the political climate is becoming more, not less, hostile in the run-up to the 2016 election.
"Things are so uncertain for families in terms of the future of immigration policy," said Wendy Cervantes, director of the Center for the Children of Immigrants. "The political climate and rhetoric aren't exactly getting any friendlier."
She worries that presidential candidates like Donald Trump are making negative public comments that could negatively impact the treatment of children who remain in the U.S. "The rhetoric we've been hearing has been very disheartening and dangerous," she said. "It can really impact outcomes for children."
While Elizabeth Thornton, who is detailed to ICE as an advisor, touted the agency's efforts in recent years to minimize family disruption, she said the office is "very open to hearing about how we could do things better."
Advocates like Cervantes will surely have plenty of suggestions.