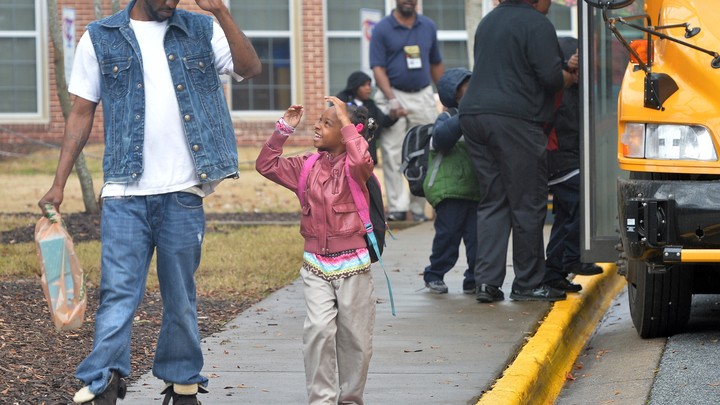 On the first week of school around the country, we asked ourselves what parents and students might be thinking as they embark on another academic year.
Gallup has a whole list of polls that ask about everything from favorite subjects to school safety. Next America found some revealing insights.
School Satisfaction
If there's a constant in public opinion, it's Americans' satisfaction—or dissatisfaction, more accurately—with the quality of education from kindergarten through grade 12. Over the past decade, satisfaction has remained at around 45 percent.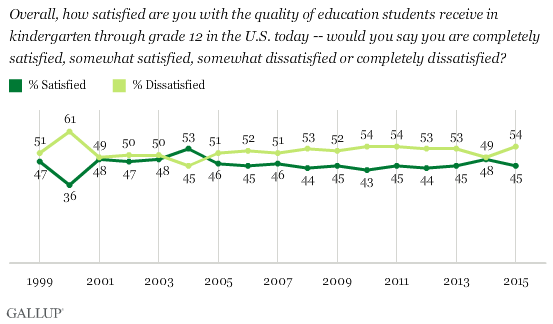 Religion in the Classroom
While an overwhelming majority of Americans still think that elements of religious life should be allowed in schools, support has dipped for allowing daily prayer in the classroom. Still, numbers remain high on having prayer at graduation ceremonies and facilities available for religious purposes after school.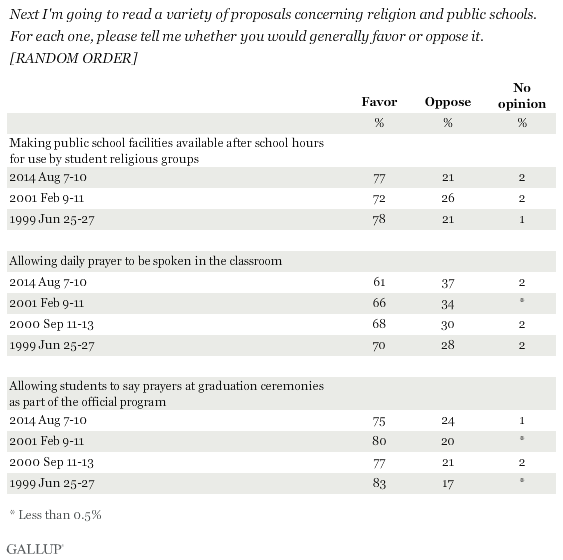 School Safety
Even after the Sandy Hook massacre in 2012, just 33 percent of parents were concerned about school safety.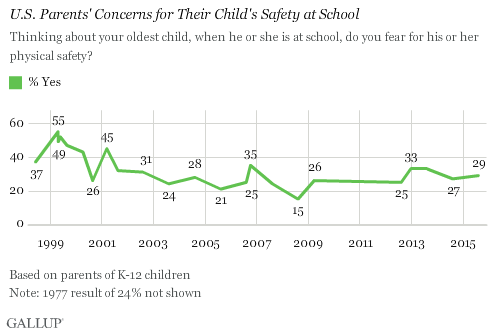 But the level of concern from parents doesn't necessarily translate to their children. While fear among children went up following the Columbine shootings and 9/11, there was not an increase after Sandy Hook. And still, fear among students is less than the fear among parents.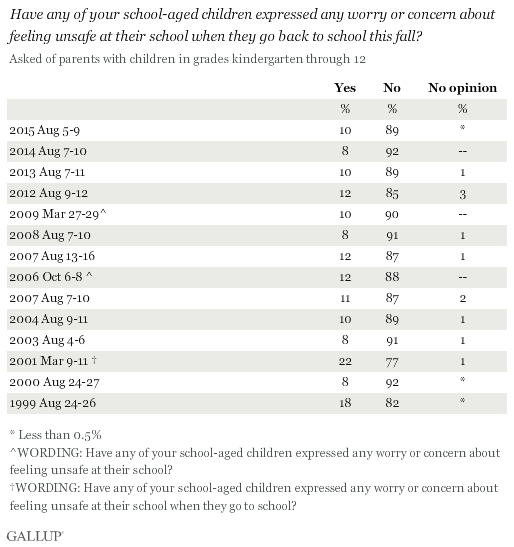 Favorite Subjects
And who says parents can't have a favorite school subject? Gallup asked adults which, if any, subjects from their schooling have been the most valuable in their lives. You wouldn't know it from looking at restaurant tips, but math remains the most valuable subject years after school. But apparently not many Americans parlez vous francais, as foreign language remains one of the least valued subjects. Science, on the other hand, has become a more valued subject, maybe allowing more Americans to understanding the latest news out of NASA.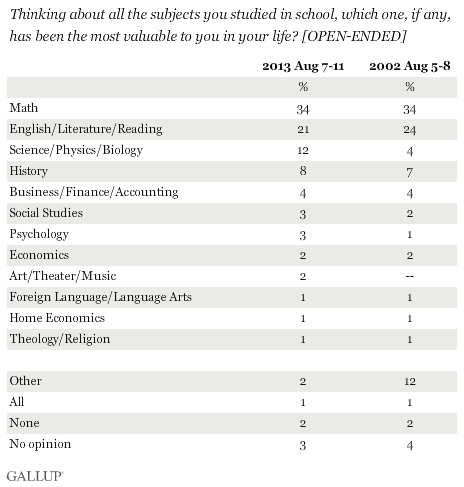 This article is part of our Next America: Higher Education project, which is supported by grants from the Bill & Melinda Gates Foundation and Lumina Foundation.
We want to hear what you think about this article. Submit a letter to the editor or write to letters@theatlantic.com.