Welcoming the Pope to Washington
Crowds gathered along the National Mall in Washington, D.C. to catch a glimpse of the pope.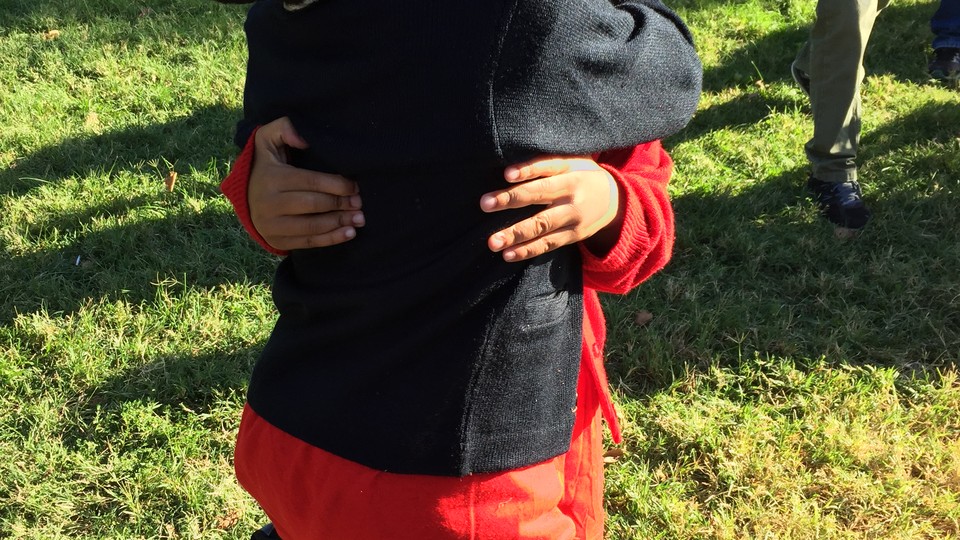 Thousands of people lined the National Mall in Washington to catch a glimpse of Pope Francis as he departed a meeting with President Obama at the White House.
Alice Lucchinelli, 21, is an Italian currently working in the capital as an au pair. While her home isn't far from the Vatican, she had never seen the pope.
"I think he's a good man," she said.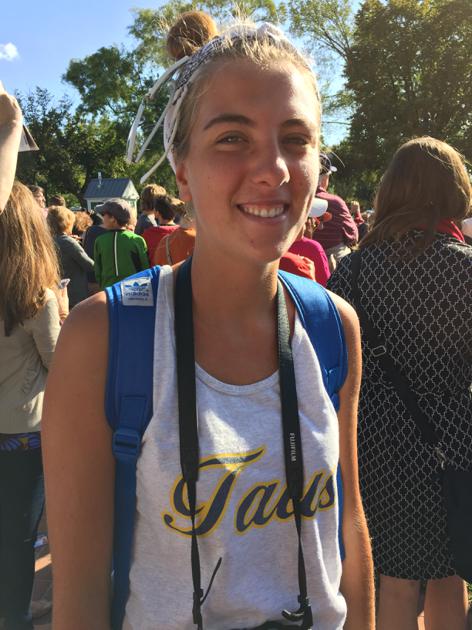 Esteban Bravo, a Mexican-American who is frustrated by opposition to immigration reform, hoped the pope would address the topic. Mere hours later, the pope would call on bishops to welcome immigrants into their churches.
"Perhaps it will not be easy for you to look into their soul; perhaps you will be challenged by their diversity," he said at St. Matthews Cathedral. "But know that they also possess resources meant to be shared."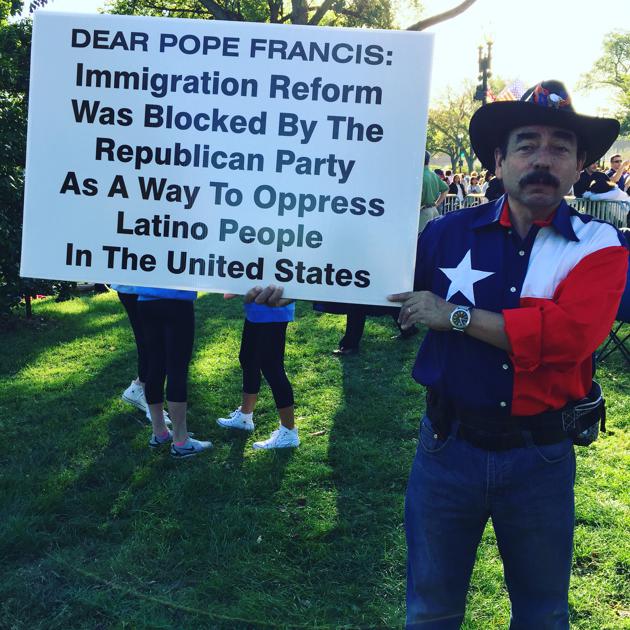 As immigration reform remains stalled on Capitol Hill without signs of forward movement ahead of the 2016 presidential election, advocates carried a sign urging the pope to "please help us legalize our parents."
A recent report estimated that half a million parents of a similar number of U.S. citizen children were deported between 2009 and 2013.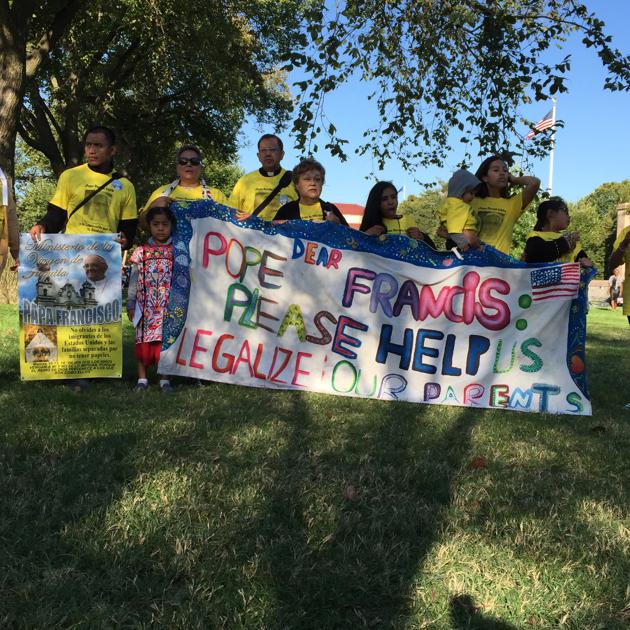 Environmental activists praised the pope for using his platform to address climate change.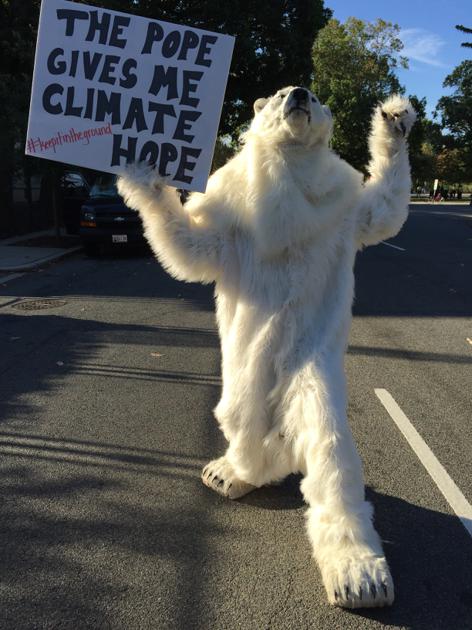 Corey Jones, 23, was pushing a more tangible product: T-shirts. Other vendors sold buttons, flags, and hats as mementos of the day. By 8:30 a.m., Daniel Mojica had made more than $100 selling buttons. "I'm taking off from my full-time job to do this," he said.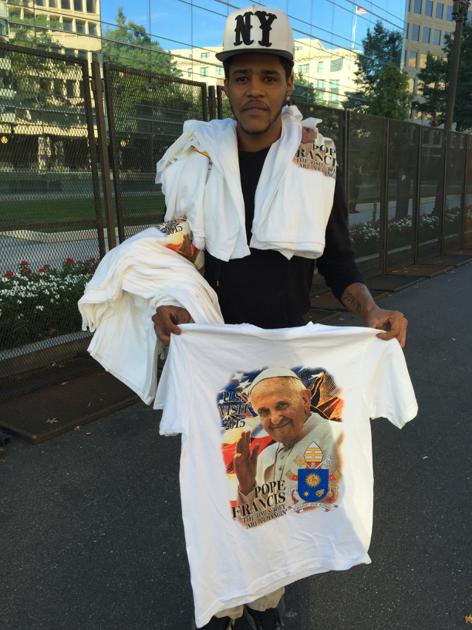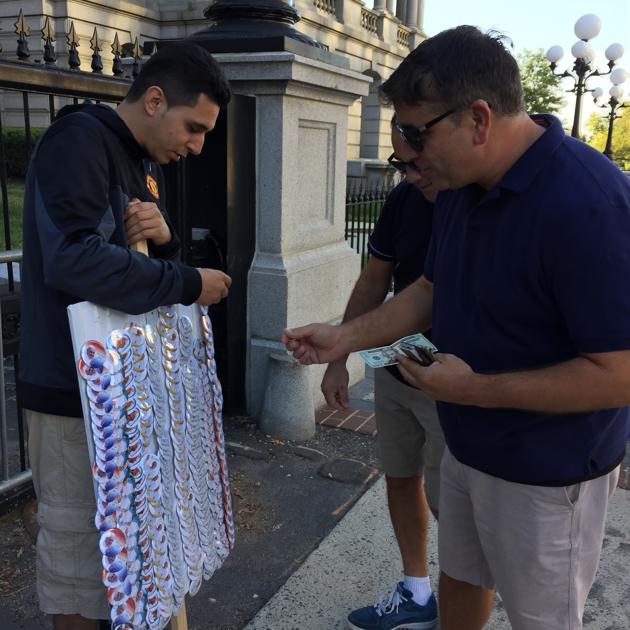 Tricia, a 5-year-old from Trinidad, and her brother were two of the youngsters who purchased pope memorabilia. Donning a bright red T-shirt emblazoned with Pope Francis's face, the little girl said she was "excited to see what the pope looks like." Minutes later, Tricia got her wish as the pontiff rolled past en route to his next stop on the papal visit to D.C.