The Ted Cruz Campaign Comeback Is Made in Washington
He is running against Washington, but Ted Cruz needs Capitol Hill to get his mojo back.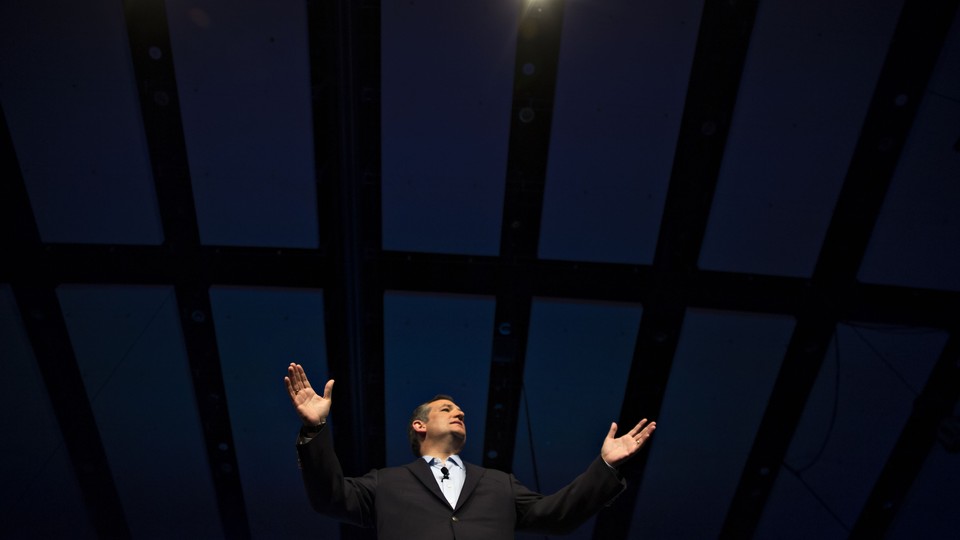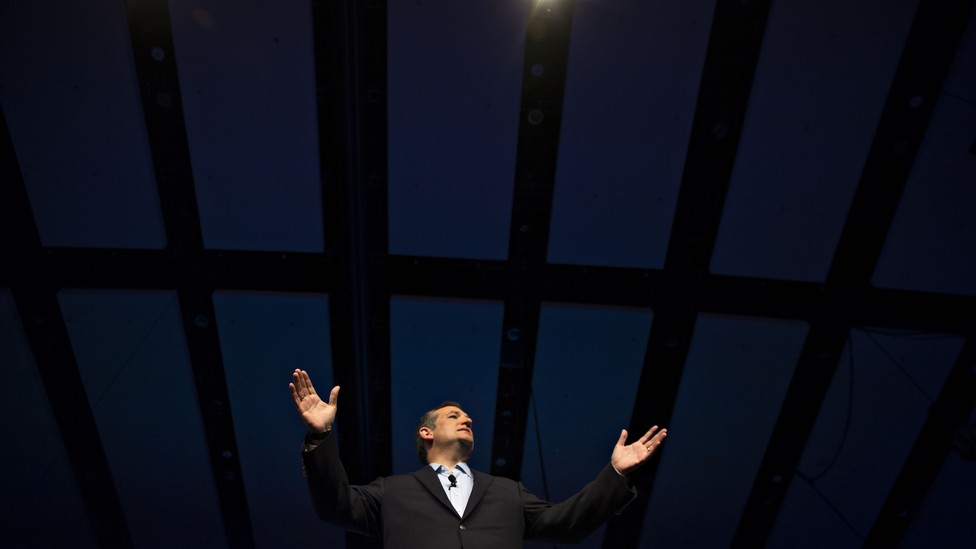 Ted Cruz was counting on his reputation as a Capitol Hill rebel to catapult him to the front of the 2016 presidential lineup. Then came Donald Trump.
In an election year when an outside-the-Beltway pedigree is paramount to success, Cruz is finding that many of his conservative supporters are lining up behind candidates with similar positions on immigration and the economy, but with no connection to Washington. With such a crowded field, Cruz is finding his share of the far-right vote is being siphoned off by a handful of other candidates. From Trump, to neurosurgeon Ben Carson, to businesswoman Carly Fiorina, Cruz is just one choice out of many.
Cruz, it turns out, needs Washington more than ever.
With Congress back in session and a long list of to-do items, Cruz's campaign may be able to leverage this legislative session and win back some of the evangelical and conservative support he will need if he hopes for victory in Iowa.
An Iran deal, a must-pass government spending package, and the potential for a debt-ceiling brawl will provide Cruz with plenty of opportunities to take the spotlight against the establishment.
On Wednesday, Cruz will appear with Trump in a rally against the Obama administration's Iran deal. Most Republican candidates have taken their fair share of swings against the business mogul and unlikely front-runner, but Cruz has embraced the real estate developer in hopes that if Trump bows out of the race, some of his supporters will flock to Cruz. On the West Lawn of the Capitol, Cruz will send a message to his supporters that he is still fighting, even if President Obama has already secured the votes he needs to pass the historic deal.
The rally—which is being hosted by Tea Party Patriots, the Zionist Organization of America, and the Center for Security Policy—will be Cruz's first opportunity in more than a month to show his disapproval of Washington right from the epicenter of it. While Cruz has attempted to make his message clear on the campaign trail, his greatest advantage comes when he is operating in the confines of Congress. It is there where he can distinguish himself from a smaller subset nominees.
Cruz has built his brand on playing the troublemaker in Washington. He's a symbol of the 2013 government shutdown over health care that left national parks closed and World War II veterans locked out of their memorial. Now, Cruz is ready for a follow-up with his eyes set on gutting Planned Parenthood. With less than a month to fund the government, Cruz's strategy will be to use the funding deadline to pressure leadership to bow to his request.
Such a maneuver may be legislatively futile, but it could boost his presidential campaign coffers as well as his national profile. It worked when the Ted Cruz Victory Committee raised $1.3 million in 2013's final quarter.
The government pays roughly $520 million to Planned Parenthood a year; only a fraction of that money is doled out through the appropriations process and none of it goes to funding abortions. Yet, since videos surfaced of Planned Parenthood officials discussing alleged tissue procurement, defunding the group has become an even more important symbol for evangelical and social conservatives.
On Friday, The Washington Post reported that Cruz was circulating a letter to his Senate colleagues asking them to stand beside him, and a similar effort is under way in the House. Senate Majority Leader Mitch McConnell has already tried to put the brakes on Cruz's plan, warning that there are not enough votes to defund Planned Parenthood.
"We just don't have the votes to get the outcome that we'd like," McConnell told WYMT-TV, a Kentucky television station.
Fellow Republicans also say Cruz will need more than a one-man mission in the Senate.
"I just don't think there is a sufficient number of people to do it," said Sen. Jeff Flake, a Republican from Arizona. "I don't want to ascribe motives, but I just know we don't need a government shutdown."
Cruz, of course, is not the only 2016 contender who has used the Senate floor for a national fundraiser. Earlier this year, Sen. Rand Paul's super PAC released a high-octane internet ad to boost fundraising in the lead-up to a 10-hour "filibuster" against provisions of the Patriot Act on the floor. And the senator's Twitter account advertised a "filibuster starter pack" while he was still talking.
"It's a big platform," Sen. Thom Tillis says of the Senate floor. "I understand [Cruz] is not the only one looking at it."
Fellow Republicans are already issuing a warning to Cruz: Don't hold up a funding bill at the party's expense.
"Shutdowns are costly to our economy, they hurt jobs, and they undermine the public's trust in our ability to do our jobs," Maine Republican Sen. Susan Collins said. "I am very much committed to preventing another shutdown, and I would hope that no member would see political gain in shutting down government no matter how strongly they may feel about a particular cause."
On the Iran deal or on defunding Planned Parenthood, political reality and relationships on the Hill aren't the most pressing concerns for Cruz. What matters most for the 2016 hopeful is that voters see him back in Washington beating up on the party leadership and fighting for goals that Trump and Carson can't vote on.