WASHINGTON ATTRACTS A unique breed of workaholics and obsessives, but even among this atypical sample set, Nancy Pelosi is a striking case. The stories about her seemingly inexhaustible reserves of energy are legion. Brian Wolff, a former executive director of the Democratic Congressional Campaign Committee, recalls planning a cross-country swing headlined by Pelosi to whip up support and money in the final weeks of the 2006 midterms. Wolff, like any reasonable person, included some free time in Pelosi's hellish itinerary. "I remember when we were walking through this extensive schedule, meeting to meeting, campaign event to campaign event," he told me. "She looked at me and said, 'I don't do downtime.' "
Brendan Daly, Pelosi's former communications director, remembers getting a call from Pelosi on the day before Christmas one year. The Chinese government had just released a famous dissident and Pelosi wanted to issue a statement. Daly was in the middle of baking cookies with his kids. "It's Christmas Eve," he protested. Pelosi replied, "The dissidents haven't been celebrating Christmas." Daly wrote the statement.
George Miller, the former California congressman, told me about a routine he'd developed to deal with Pelosi's habit of calling at strange hours. As Pelosi's lieutenant in the House, Miller was expected to be reachable on his cell phone at almost any time when Congress was in session. But Miller, as a human, needed sleep, so before he went to bed, he poured himself a glass of water and placed it on his nightstand. That way, when Pelosi called after he'd fallen asleep, he could bolt upright, chug some water, clear his throat, and sound as if he'd been wide awake and hard at work. "My job wasn't to be asleep," he told me.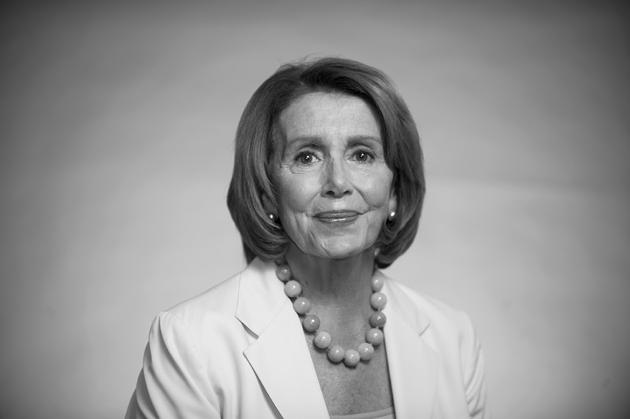 It isn't, or shouldn't be, especially remarkable that the first female speaker of the House is a workhorse. Women pioneers, after all, often must expend twice as much energy as men for half the credit. What is remarkable is that, having been deposed from the speakership almost five years ago, Pelosi still works as frenetically at the business of leading her caucus as she ever has. At the age of 75, she has given no sign of slowing down, or letting go.