The Next Republican Reckoning
The debate over whether to use reconciliation to defund Planned Parenthood will force the GOP to decide what issue it cares about most.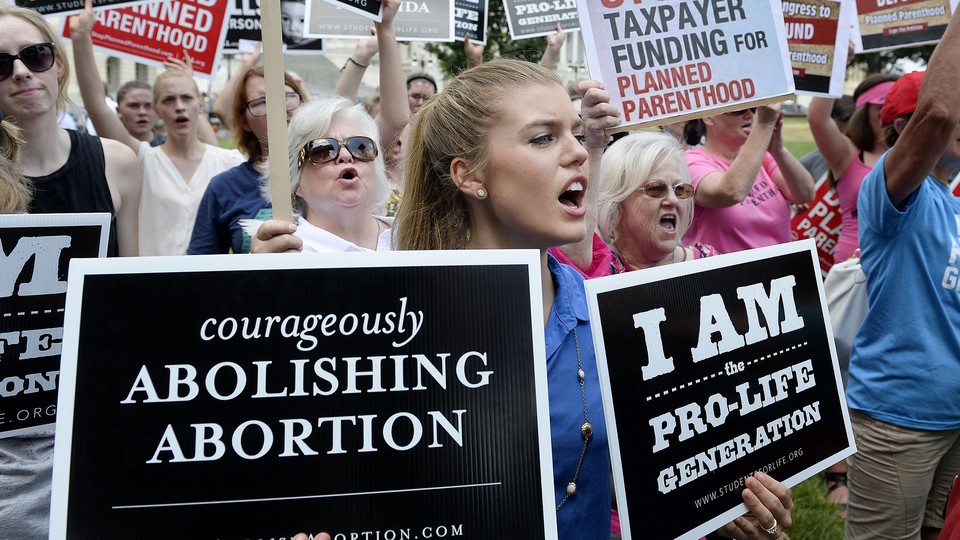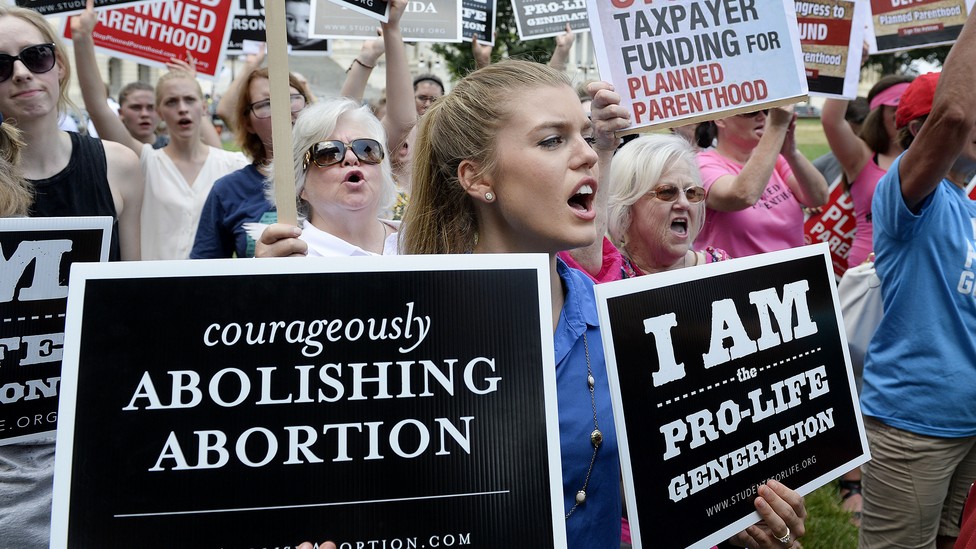 For Republicans this month, one question has been unavoidable: What do we stand for?
The GOP's fight to strip Planned Parenthood of federal funding has again brought to the fore the debate in the party about what issues should get first billing—those dealing with the economy and jobs, or those highlighting social issues.
That question has emerged in its clearest form as leaders in both chambers now consider deploying a little-used budgetary tactic—reconciliation—that would allow Republicans to sidestep a Senate Democratic filibuster and muscle a bill to President Obama's desk. If Republicans have one chance to make a resounding statement about their priorities, what should it be?
The reconciliation process would allow Republicans, for likely the only time this year, to pass a purely conservative bill through both chambers, a mission statement of sorts for a majority that has struggled to define itself amid conservative infighting and tactical losses against intractable Democrats in the Senate.
Republicans have tried hard to focus their majority primarily on fiscal or foreign policy issues, while allowing divisive social issues their votes early but not often. That strategy was upended over the past few weeks as antiabortion activists pressed their leaders to punish Planned Parenthood after undercover videos were released showing representatives from the group discussing the harvesting of fetal tissue.
As a result, conservatives such as Sen. Ted Cruz and the House Freedom Caucus have been pushing leadership to strip the group's funding in a must-pass continuing resolution at the end of this month and daring Obama to veto it.
To avoid a government shutdown that tactic would almost certainly bring on, leaders have floated the idea of using the reconciliation process to target the group's federal dollars instead. That has piqued the interest of some of the staunchest antiabortion members.
"I believe it's the best strategy. … Why do we have fiscal issues? Isn't it to sustain life itself?" Rep. Trent Franks said. "Recent revelations in these videos have called the entire country to ask the question, 'Who truly are we?'"
Leadership aides cautioned that no decision has been made as to how the new majority will use the reconciliation process and a final choice does not appear to be imminent. Still, the tactic could help to corral votes from conservative members both for the clean continuing resolution leaders are now pushing to avoid a federal shutdown in October, and later this year, when Senate Majority Leader Mitch McConnell plans to bring appropriations bills altering sequestration spending caps for both defense and nondefense to the floor.
Yet others, who had hoped to use the tactic to highlight fiscal policy, disagree. Rep. Tom McClintock last week resigned from the House Freedom Caucus over objections to their push for an abortion showdown in a spending bill, and he said making a similar statement through reconciliation would not be his preference either.
"The reconciliation process was designed so that Congress can effectively implement its budget," he said. "I believe that reconciliation should be used for the sole purpose of bringing our spending back on a course toward fiscal solvency."
Other members have broached the idea of using reconciliation to again try to repeal Obama's health care law. McConnell has repeatedly said that the Senate would pursue that strategy, promising Sen. Mike Lee in July that the upper chamber would use reconciliation to repeal as much of the law as possible. But McConnell and other Republican leaders have left open the possibility of coupling a repeal and other policy changes into the reconciliation process.
"We will fo­cus spe­cific­ally on Obama­care, but oth­er areas may be in­cluded," Sen. John Barrasso said earlier this summer.
A repeal of the Affordable Care Act would certainly draw a veto from the president, showing the electorate a distinction between the two parties. But Franks said it's a distinction that has already been well-defined, so Republicans should move on.
"Let's say we get another vote on Obamacare and we get it to the president's desk. He vetoes it right?" Franks said.  "That shows he's for Obamacare right? And we voted to repeal it. That shows we're against it. Is that news to the American people?"
Still others, though a smaller minority of members, have intimated that tax reform would be the best issue to place on the president's desk, at least in part because he might sign such a bill. But Rep. Tom Reed, a member of the Ways and Means Committee, said that any elements of tax reform that Obama supports would likely also have enough Democratic support to pass through the Senate anyway, making reconciliation less valuable.
He said that before the undercover videos from Planned Parenthood were released he may have thought differently, but now the dynamic has changed.
"If I had my preference, I would focus on the fiscal issues," he said. "But now you're dealing with the reality of the situation at hand, and this issue is a very serious issue. … It does warrant potentially inclusion in the reconciliation package so that the president has to go on record defending the sale of baby parts."