If the current rate of Latino involvement in the media were to play out as it has, it would take 60 years for Latinos in lead film roles to match their share of the U.S. population. It would take 100 years to do the same in TV. But even at that point, the Latino population would have already doubled.
Put more bluntly, if U.S. Latinos annexed themselves and founded their own country, they would comprise the 14th-largest economy in the world, with $1.6 trillion in buying power.
Latinos make up 17 percent of the population. And they're young, about a decade younger than the average White American. They tune into radio more regularly. They buy movie tickets more often.
But look around.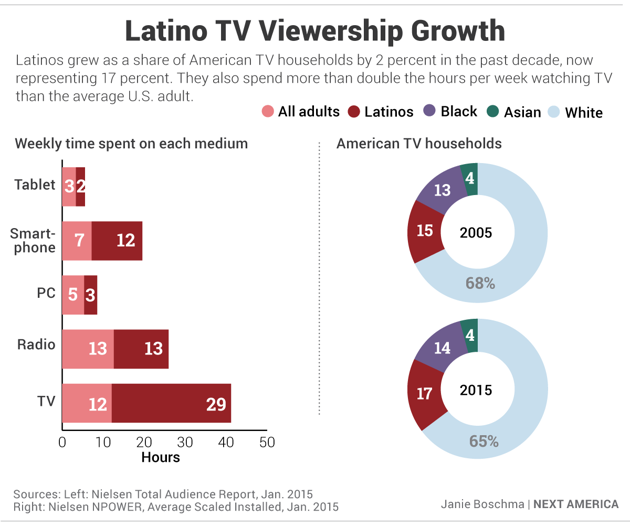 With all that buying power, they're almost as scant on English-language TV and the big screen as they were in the 1950s. Nielsen's latest study on the subject show that the majority of young Latinos prefer to watch TV in English, a reality that will only rise as more are born in the United States. And despite the fragmentation of media on the Internet and through smartphones, Latinos continue to watch TV the old fashioned way, with friends and family. So why are there so few Latinos still on TV and in film?