Ted Cruz Is Really Happy About John Boehner's Resignation
Cruz believes conservative orthodoxy is a winning strategy. For the senator, Boehner's fall will bolster that idea.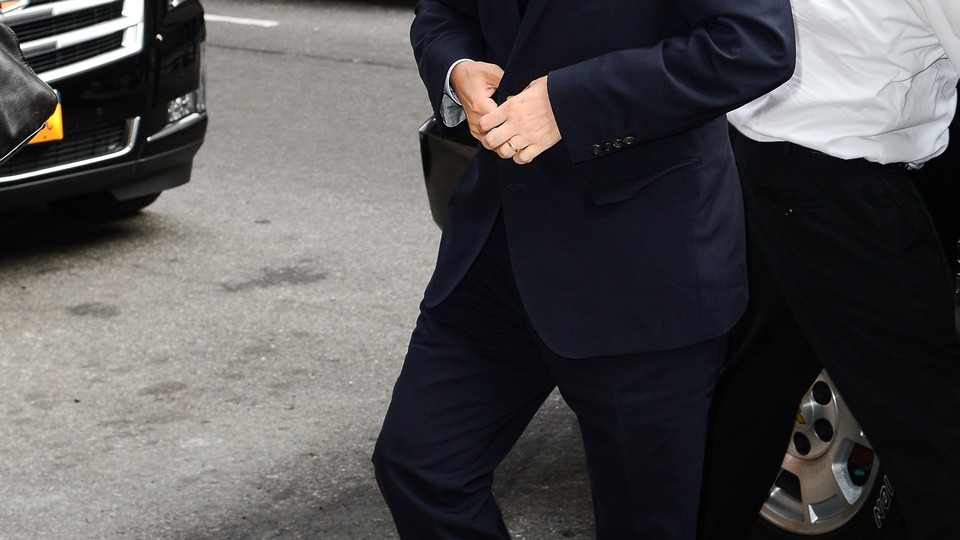 Ted Cruz was beaming Friday morning. For one, he was speaking on his home turf, to an assembly of the Family Research Council's Values Voter Summit.
But also, there was some news to bolster his spirits: Republican Speaker John Boehner was resigning at the end of October.
"Yesterday, John Boehner was speaker of the House," Cruz said. "Y'all come to town and somehow all of that changes. ... My only request is—can you come to town more often?"
He then implored Tony Perkins, the president of the Family Research Council, to hold these meeting more often. Apparently the presence of values-driven voters is enough to shake up the Republican establishment.
It's no wonder Cruz appeared giddy at the news. He has often sparred with Boehner over party strategy. While Boehner often favored reconciliation with Democrats in the face of government shutdowns, continuing resolutions, and thorny issues such as immigration reform, Cruz hard-lined on orthodoxy, repeatedly undermining the speaker's authority. In September 2013, it was Cruz who was conferencing with conservative House Republicans—on several occasions—urging them to reject Boehner's plan to avoid a government shutdown.
The ill feelings were mutual. Boehner had, in the past, described Cruz as a "jackass."
Cruz is framing his presidential run as a platform to unite conservatives against both the establishment interests of the Republican Party and Democrats. Boehner's fall bolsters his feeling that orthodoxy can win.
"Washington wants conservatives splintered," Cruz told the Values Voter Summit. "That's how, if we are splinted, a moderate establishment candidate runs up the middle with 23 percent of the vote, steals the nomination, and then loses to Hillary Clinton. ... You know what, we've seen that movie before."