State: We're "Strained to the Limit" With Clinton Emails
The department says it need to shift massive resources to deal with a big FOIA backlog and the remaining unreleased messages from Hillary Clinton's tenure as secretary.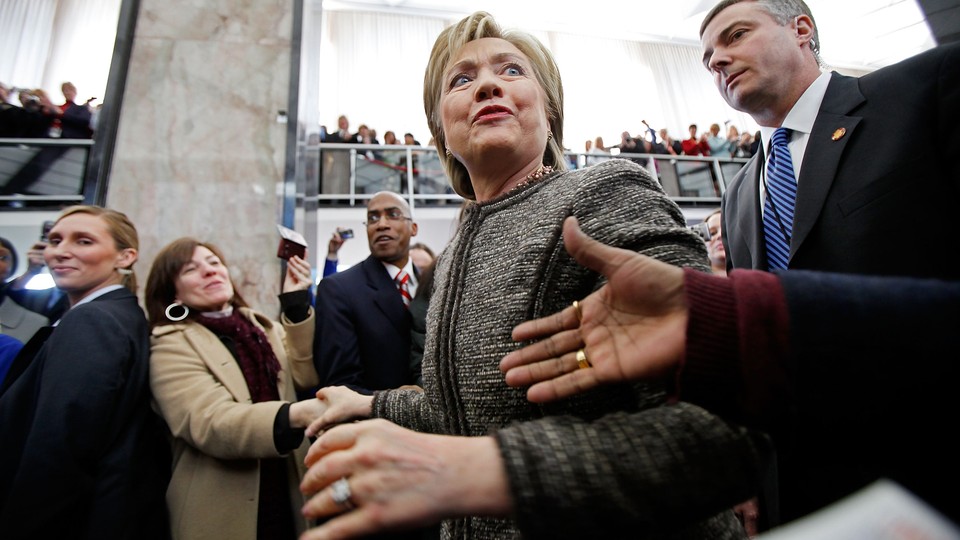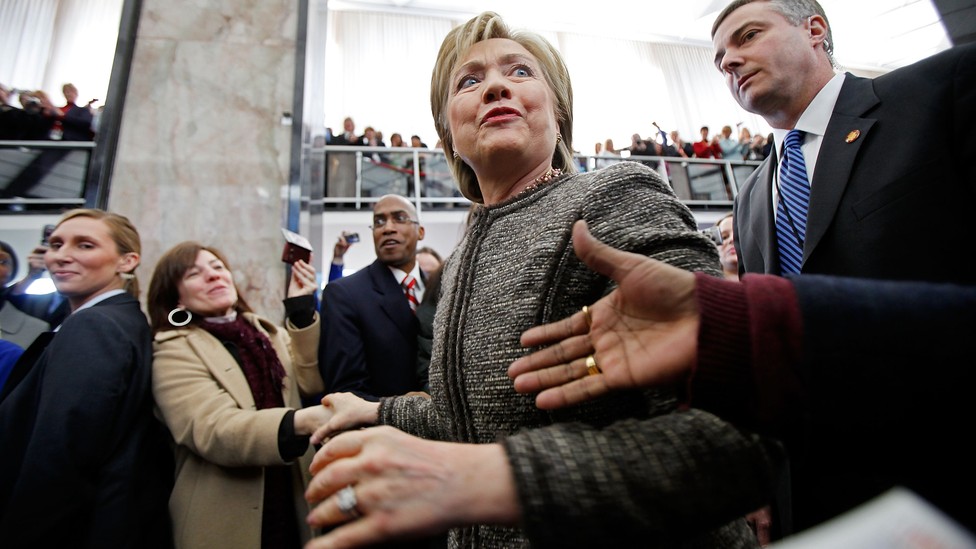 The State Department office tasked with the time-devouring chore of sifting through thousands of Hillary Clinton's emails needs reinforcements.
Badly.
In a court filing Tuesday, State said its Freedom of Information Act office is "strained to the limit" amid the "enormous undertaking" of vetting Clinton's messages for public release and simultaneously dealing with a huge influx of new requests over the past year.
The filing is part of a lawsuit by Vice News reporter Jason Leopold, whose case has begun prying loose Clinton's messages but is also seeking emails of several of her former top aides.
According to Tuesday's filing, State had nearly 11,000 FOIA requests pending at the end of fiscal year 2014, and since then over 16,500 new requests have poured in.
The ongoing review and release of roughly 30,000 messages that Clinton turned over to the department, which State is releasing in monthly batches under a judge's order, are consuming a "significant portion" of State's FOIA processing resources, the filing states.
But help is on the way.
Reuters reported Tuesday night that State hopes to move about 50 workers from elsewhere in the department into the FOIA office to deal with the backlog in public-records requests.
"The extra staff will not work on the monthly, court-ordered release of Clinton emails, which are being handled by about 20 permanent and 30 part-time workers, officials said. The new staff will fill in for those workers and may also handle other Clinton FOIA requests," Reuters reports.
The news service obtained a Sept. 2 State Department notice to employees seeking people with skills that include the ability to decide what information may be declassified and released.
A State Department official, confirming the plan, told National Journal that State's FOIA caseload has increased more than 300 percent since 2008.
"In an effort to meet these increasing demands, the department is actively adding additional staff to our FOIA office team. These additional staff members will work on a range of different FOIA requests. We believe this is a wise and prudent step to promote transparency and responsiveness," the official said.
State also announced Tuesday that Secretary of State John Kerry has named Janice Jacobs, a former senior department official, to the new job of "transparency coordinator," where she'll work on "im­prov­ing our sys­tems for re­spond­ing to Free­dom of In­form­a­tion Act and con­gres­sion­al re­quests faster and more ef­fi­ciently."
However, State found itself on the defensive over the choice of Jacobs when reports surfaced that she donated $2,700 to Clinton's presidential campaign in June.
Jacobs, asked about the donation by the Associated Press, noted she was retired at the time and did not expect to rejoin the department.
But Republicans remain skeptical that she is the right person for the job.
"Putting a maxed out Clinton donor in charge of overseeing the process of releasing her emails doesn't just give the appearance of a conflict of interest, it is one," said Republican National Committee spokesman Michael Short.