Sorry For What, Hillary?
Apologies aren't answers to these 19 questions Clinton must answer.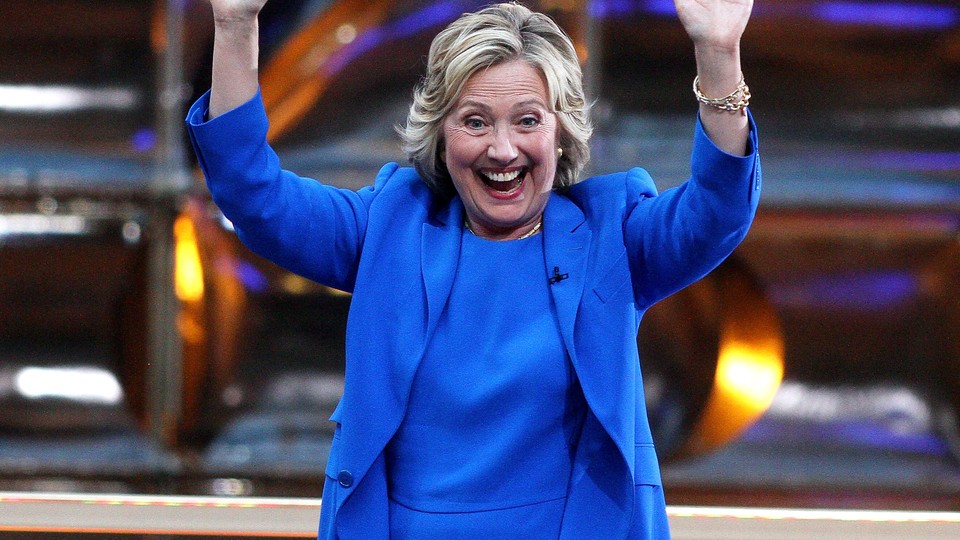 "I'm sorry about that," Hillary Rodham Clinton said six years after seizing control of government email and after six months of denying wrongdoing. Just this week, it took three different interviews in four days for her to beg the puniest of pardons: "I do think I could have and should have done a better job answering questions earlier."
You think? By any objective measure, the Democratic presidential front-runner has responded to her email scandal with deflection and deception, shredding her credibility while giving a skeptical public another reason not to trust the institutions of politics and government.
An apology doesn't fix that. An apology also doesn't answer the scandal's most important questions.
1. While apologizing in an ABC interview on Tuesday, you said, "What I had done was allowed; it was aboveboard." You must know by now that while the State Department al­lowed the use of home com­puters in 2009, agency rules re­quired that email be se­cured. Yours was not. Just nine months in­to your term, new reg­u­la­tions re­quired that your emails be cap­tured on de­part­ment serv­ers. You stashed yours on a home-brewed system until Congress found out. Why not admit you violated policy? Why do you keep misleading people?
2. If what you did was "aboveboard," then you wouldn't object to all executive-branch officials at every level of government and from both parties storing their email on private servers—out of the public's reach. Tell me how that wouldn't subvert the federal Freedom of Information Act and "sunshine laws" in every state?
3. If what you did was "allowed," then you wouldn't object to all executive-branch officials at every level of government and from both parties using secret servers to shield themselves from legislative oversight. Wouldn't that undermine the legislative branch's constitutional authority? Wouldn't it lead to more political corruption?
4. If what you did became a nationwide precedent, historians would be left with exponentially less archival material to explain the actions of political leaders. You would have helped to erase the public memory. OK with that?
5. Who authorized the deletion of 31,000 emails from your server? Who carried it out? Were they approved to review and secure classified documents?
6. The public and Congress has no right to see your truly personal email. Do you consider email about your family's foundation to be personal? Can you guarantee that none of the deleted email involved the Bill, Hillary & Chelsea Clinton Foundation or its donors?
7. You said you didn't have time to think about your email system when you started at State, but it appears you put a lot of thought into it. You said you did it for the convenience of having one device, but we found out later you carried at least two. You also said it was for you and President Clinton to email each other, but we now know he has only emailed once in his life. Why can't we get a straight answer about why you created an unauthorized, unprecedented email infrastructure?
8. You've given the average voter the right—and reporters the responsibility—to ask an ugly question: What were you hiding?
9. Ever hear of Thomas Drake? He's the former senior National Security Agency official indicted under the Espionage Act for keeping an agency email printout at his home that was not marked as classified. He pleaded guilty to a misdemeanor. Why do you and your aides keep suggesting that it matters whether or not your emails were marked classified?
10. You emailed your Middle East envoy, George Mitchell, soliciting a "reply" to your "personal email." He responded with what is a now classified summary of his discussion with Italy's foreign minister. Did you not know that type of head-of-state communication is instantly classified? What were you expecting to hear from Mr. Mitchell?

11. Remember getting an email about the mapping of North Korea's nuclear program, which has since been marked classified? Why didn't you raise any red flags internally, or do you think this type of information should be legitimately unclassified?

12. You paid a State Department technology official privately to maintain your private system. Huma Abedin was paid by the State Department, your foundation, and a consulting firm. Aren't these conflicts of interest? Is double-dipping appropriate for all federal workers or just your closest aides?
13. When the White House wouldn't let you hire Sidney Blumenthal, you put him on the foundation payroll and solicited his advice. Didn't that violate the spirit of the White House veto? Why did you claim publicly that his advice was unsolicited?
14. Several of Blumenthal's emails were deleted from your server and recovered later through other sources. Why shouldn't we assume other work-related emails were deleted?
15. How many servers were there? Is there deleted data on any other devices?
16. Did you take any training as first lady, senator, or secretary of State on what is deemed classified and how to handle and store classified material? When was the last time?

17. You're not the target of an FBI investigation at this time. Is it fair to say the FBI would not be investigating the insecurity of classified information absent the actions you took? If not, please explain.
18. If the FBI finds you improperly handled classified information but does not charge you with a crime, will you maintain that you did nothing wrong? (Yes, ma'am, that is a hypothetical, but so is a presidential candidacy. Please answer.)
19. Is U.S. national security more or less secure as a result of your server's existence?
What did I miss? Tweet #AskHillary @Ron_Fournier