Senators Drop Bid to Force Facebook, Twitter to Report "Terrorist Activity"
Ron Wyden was blocking a vote on an intelligence bill over the controversial provision.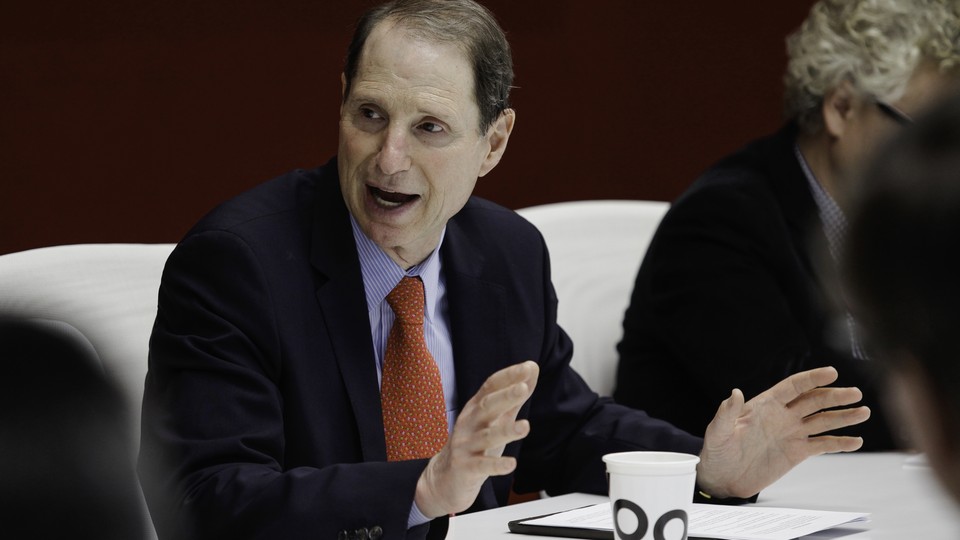 The Senate has abandoned a controversial provision that would have forced social-media sites such as Facebook and Twitter to report any "terrorist activity" to government authorities.
Terrorist groups such as ISIS have increasingly turned to social media to push out their message and gain recruits. But the leaders of the Senate Intelligence Committee stripped the language out of intelligence reauthorization legislation Monday due to the objections of Sen. Ron Wyden, an Oregon Democrat. Wyden, who argued that social-media sites shouldn't be required to police their users' speech, had threatened to block the bill from reaching the Senate floor unless the provision was removed.
"Going after terrorist recruitment and activity online is a serious mission that demands a serious response from our law enforcement and intelligence agencies," Wyden said in a statement, adding that he will now allow a vote on the intelligence bill. "Social-media companies aren't qualified to judge which posts amount to 'terrorist activity,' and they shouldn't be forced against their will to create a Facebook Bureau of Investigations to police their users' speech."
But Sen. Dianne Feinstein, the Intelligence Committee's top Democrat and the main author of the provision, isn't giving up on the issue. Tom Mentzer, a spokesman for the California Democrat, said she "regrets" having to drop the language to help ensure a vote on the "vital" intelligence legislation, which provides the legal basis for an array of national security programs. "Senator Feinstein still believes it's important to block terrorists' use of social media to recruit and incite violence and will continue to work on achieving that goal," Mentzer emphasized.
The Internet Association, which represents Facebook, Twitter, Google, and other Web giants, applauded lawmakers for stripping the "flawed" provision from the bill.