Senate Likely to Take Up Abortion Ban Next Week
Meanwhile, Mitch McConnell insists the government will remain open while efforts continue to defund Planned Parenthood.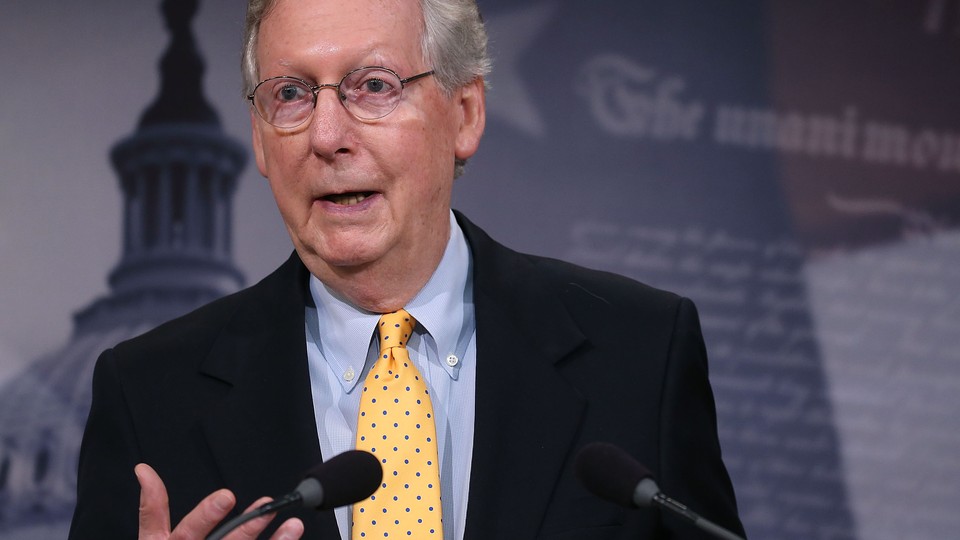 Senate Majority Leader Mitch McConnell will file for cloture Thursday on a bill banning abortions after 20 weeks, meaning the Senate will vote on the measure sometime early next week, he told reporters Wednesday.
The vote will come before the arrival of Pope Francis on Capitol Hill and as GOP leaders attempt to avoid a government shutdown over a spending bill due Sept. 30, which some conservatives are refusing to support if it contains Planned Parenthood funding.
McConnell said the upper chamber is in discussion with the House about a continuing resolution, but he was adamant that the government will remain funded. He alluded to the length of a continuing resolution, saying the government would be funded "hopefully into late fall.
"We've all been appalled by the videos we've seen," McConnell said, referring to a series of sting videos of Planned Parenthood officials. "The question is how do we achieve the goal. If you shut down the government, you will not defund Planned Parenthood. It will not happen."
The 20-week abortion ban was introduced by Sen. Lindsey Graham. A similar bill passed the House in May.
Calls to defund Planned Parenthood through a must-pass spending bill came after videos were released over the summer that Republicans allege show the organization selling fetal tissue, which is illegal. Planned Parenthood denies the allegations, saying it charges only the overhead costs of donating fetal tissue for medical research.