Scores of High Schoolers Fall Off An "Adversity Cliff"
More than 485,000 leave yearly, many for lack of a support network.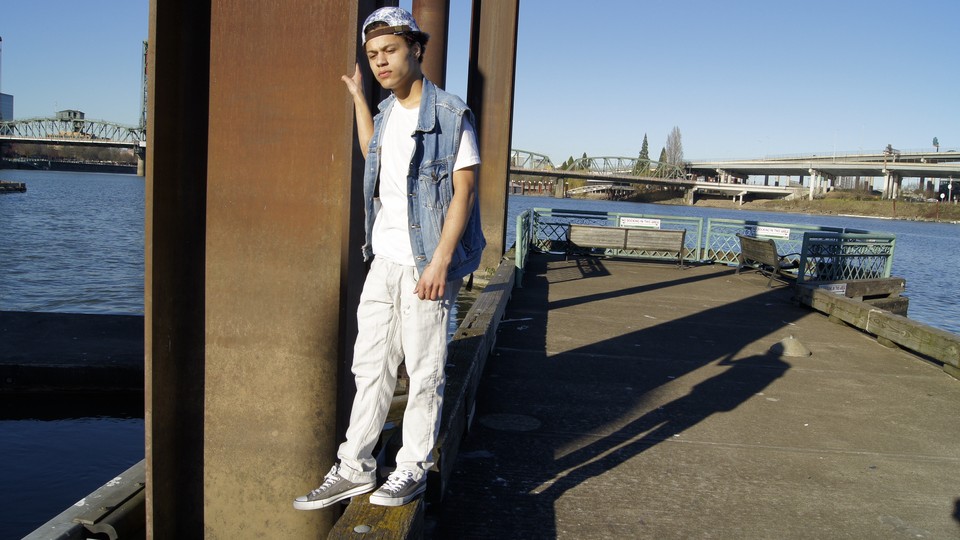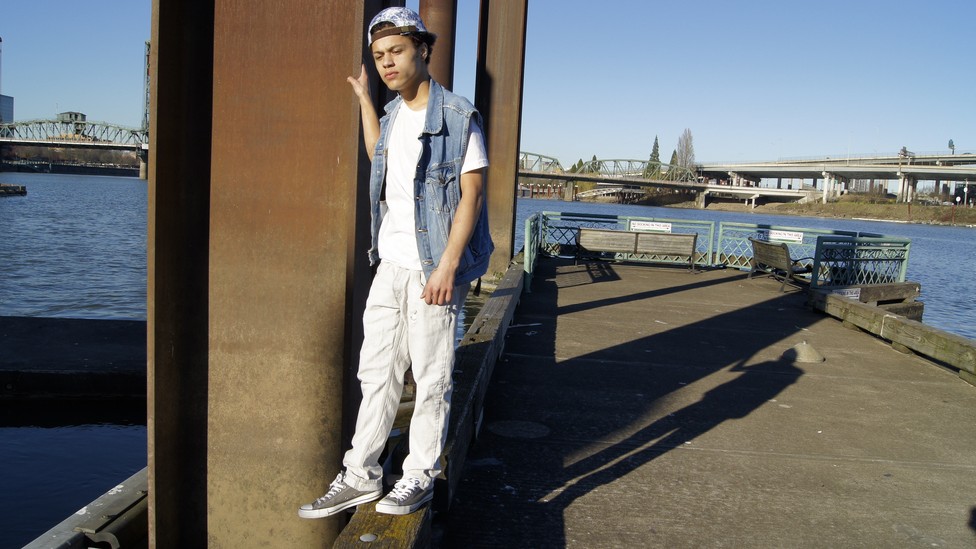 Malik Lewis's path to a high school diploma wound through multiple states and most of his family tree.
Stay with me for a minute.
After his mother passed away when he was 11, Malik moved to Portland to live with his father. Things were going okay for a few years, but then his dad, a welder, moved to Texas after struggling to find work. While his dad got situated down south, Malik moved north to Washington to live with his brother's mother. During his sophomore year, he joined his dad in Texas. The relationship got rocky. So he headed back to Portland, where he moved in with his brother. But his brother was young, too, and money was tight.
Eventually, Malik packed up and headed back to Texas to finish his junior year. Then what was supposed to be a short visit to Oregon turned into more, and he decided to stay. After a few months that included a stint in jail and a period of homelessness, Lewis found himself in Portland Community College's Gateway program, which lets students earn a high school diploma and take college courses at the same time. He earned his diploma in the spring and is now enrolled as a college student.
If you had trouble following that, imagine living it. Each move involved a new school for Malik, each with its own set of academic standards, teachers and unique campus culture.
Though Malik persevered, not all kids do.
A new report from America's Promise Alliance, a partnership of hundreds of nonprofits, private companies, and educators aimed at helping young people succeed, takes a look at exactly why some kids like Malik graduate and others don't.
The short answer? Relationships.
"There's a kind of relationship poverty," America's Promise Alliance President and CEO John Gomperts told Next America. Kids who face adversity, he continued, don't have the "human guardrails" that well-off kids enjoy.
With all the bouncing around, Malik had trouble developing lasting relationships with teachers and counselors—even his own family.
Not only are kids from modest backgrounds like Malik going through adolescence without key support systems, they're doing it while facing more difficulties than a middle-class kid growing up in a home environment with ready access to extracurricular activities that also offer supportive coaches, tutors, and mentors.
"It's a double hurdle," said Jon Zaff, who directed the research. "At some point, kids go over an adversity cliff."
Finding The Evidence
The research, which involved surveys of thousands of young people and in-person interviews with more than 100, suggests that if a web of supportive relationships surrounds these students, the chances that they will leave school shrink dramatically.
"They're able to buffer the effects of adversity," Zaff said.
For Malik, it was a math teacher at his first high school. Then, his girlfriend's parents. Now, an administrator at his college. "All their support, all at once, when I needed it. Just giving me the environment that I needed," he said.
For Stephanie Watkins-Cruz, a graduate student at the University of North Carolina who moved with her family into a hotel after getting evicted during her junior year of high school, it was her dance instructors. "That sense of helplessness can kind of overwhelm your motivation for school," she said. "They supported me and believed in me."
That support works best, the report found, when it comes in different forms. Students need emotional support--someone they know they can trust. They need informational support—help applying to college or finding a job. They need appraisal support—positive feedback. And they need material support—resources such as bus passes to get to school or babysitting services for young parents.
If that sounds warm and fuzzy, you're not wrong. But it's also, Gomperts notes, an approach that is backed by data.
Zaff and his team found that for young people experiencing a few adverse circumstances (such as a history of suspension or being part of a friend group where high school completion is not the norm), support from both parents and adults outside of school increases their chances of finishing high school by 11 percent. Add a third source of support (for example, a more school-oriented group of friends) and the chances go up another 5 percent.
The good news is that while support can come from professional counselors and mentors, it can and should also come from teachers, coaches, parents, and friends.
Step By Step
While the nation's high school graduation rate has climbed to more than 81 percent, more than 485,000 students still leave high school every year, according to the report. As the number of jobs that require not only a high school diploma, but a college degree, continues to climb, these students are left further behind.
Schools and the systems that surround them still struggle to keep kids enrolled. "There's a market failure there," Gomperts said, adding that it's not just the school's responsibility to act, but that of the community as a whole.
The report suggests that kids respond positively to adults who show up consistently. That part is key because many have grown up in unstable environments where their trust has continuously been violated. They need adults who empathize without judgment.
Craig McClay, who traveled the country speaking to young adults for the report, said the constant for young people who stayed in school was a relationship with an individual they felt cared and that could connect them to more resources.
"The idea was this person was constantly saying 'I see you'" to a student, he said.
That individual anchor can be enough for some kids. Others need more support, from partners like Communities in Schools, the largest dropout prevention organization in the country.
The group, backed by private philanthropies as well as government dollars, puts "human routers" into schools to connect students with resources, Daniel Cardinali, president of the organization, told Next America.
He, along with Gomperts and Zaff, say the timing is right for such a report because policymakers are beginning to acknowledge the real power of a "soft" sounding idea like building support systems around vulnerable kids.
"We're living in a moment where the conversation is recalibrating in a way that is really quite helpful," Cardinali said. "We've always known that at the heart of what we're doing are quality relationships."
The conversation, he continued, has typically been analytical and centered around pedagogy. But the idea that intentionally managing relationships materially improves graduation rates is pretty new. The report, Zaff said, is a step toward showing policymakers that, while a focus on ending poverty is laudable, there are inexpensive, scalable steps to take action in the meantime.
"We're saying there is a lever for change, there is a way to cut through the chaos that is life," he said.
At the policy level, as lawmakers debate reauthorization of the federal education law and what Washington's role in educating young people should be, that could mean channeling funding into professional development for teachers or more funding to create support networks for children in foster care, he said. As Cardinali added, it's about linking schools and students to existing resources from which they are currently "fundamentally disconnected."
If that connection occurs and trickles down to individual students, the nation's high school graduation rate just might rise.