The Beginning of the End for Solitary Confinement?
California's settlement with prisoners will massively reduce the state's use of isolation—and is the latest win for the movement against the practice.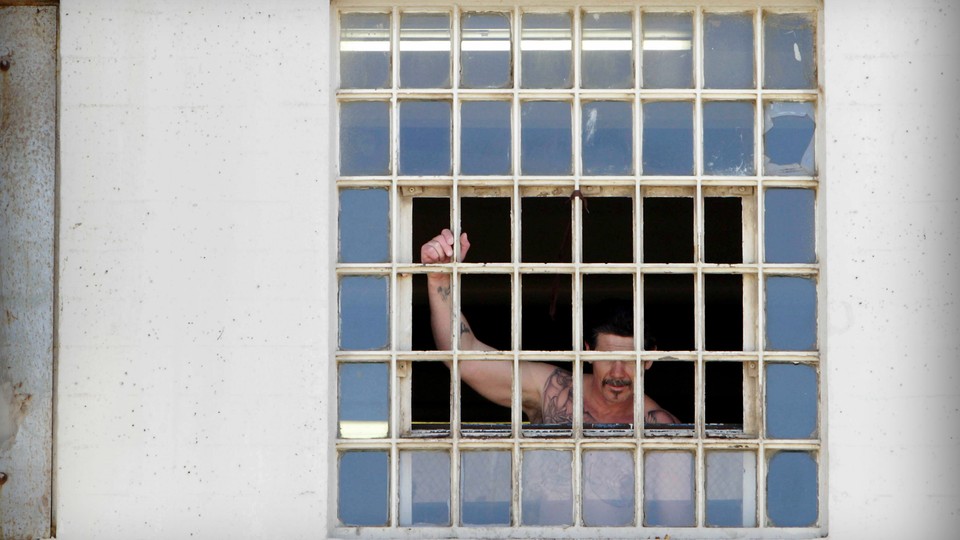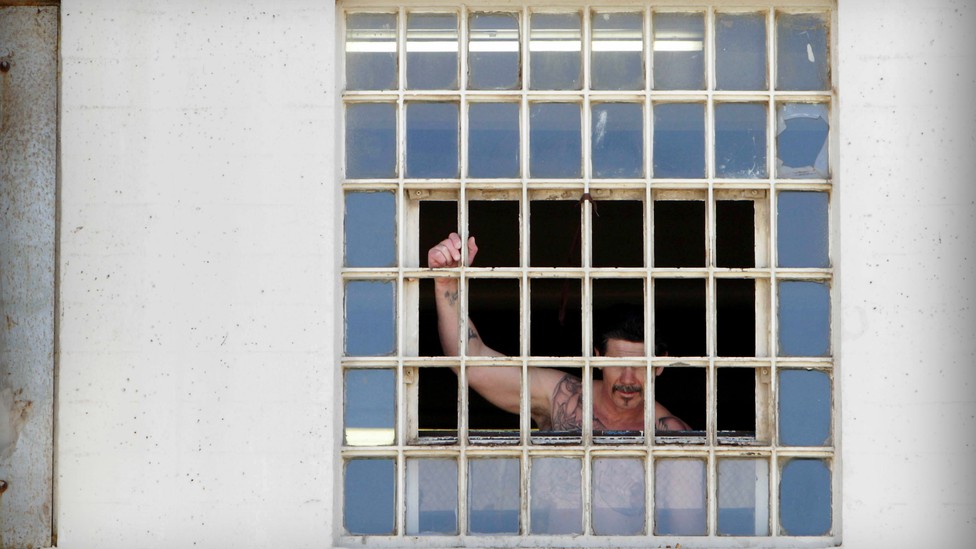 Solitary confinement may be activists' most successful battlefront in the growing war against mass incarceration. They scored another victory on Tuesday when they reached a "far-reaching settlement" with the state of California that "fundamentally alters all aspects" of the state's solitary-confinement system, according to the Center for Constitutional Rights, which led the lawsuit.
By almost any conceivable measure, Tuesday's announcement was a resounding victory for plaintiffs in Ashker v. Brown, for California inmates, and for the criminal-justice-reform movement as a whole. The settlement includes a raft of changes to the state's corrections system, including the end of indeterminate-length sentences in the SHU, or "special housing units," a common internal term for solitary. Almost all prisoners who spent more than 10 years in prolonged isolation, including more than 400 inmates in Pelican Bay State Prison, will be immediately released into the general inmate population. California prisons will also no longer place inmates in solitary for their gang affiliations without other causes.
The settlement requires speedy review of all prisoners currently held in a California SHU based on gang affiliation. With very limited exceptions … those who have not been found guilty of a SHU-eligible offense within the last two years will be immediately released to a general-population unit … It is currently estimated that only a small minority of those currently held in a SHU based on gang affiliation have a recent SHU-eligible offense, so that the overwhelming majority of prisoners should be released into general population under this settlement.
The Center for Constitutional Rights filed the case in 2012 on behalf of a group of Pelican Bay inmates who spent more than a decade in isolation. The plaintiffs represented extreme examples of the broad use of solitary confinement which has raised tensions throughout the system. In June 2013, over 30,000 state prisoners launched a hunger strike to protest the use of solitary, among other alleged abuses. Juan Mendez, the United Nations special rapporteur on torture, urged the United States to abolish long-term solitary during the strike; he had previously compared the practice to torture. According to CCR, inmate representatives will play a role in implementing the announced settlement.
The struggle to reform California's use of solitary confinement has always been a prisoner-led movement. Indeed, the settlement was negotiated with the active participation of the prisoner representatives, who met as a group several times with counsel via conference phone calls, and who ultimately decided as a group to ratify the agreement. Under this settlement, prisoner representatives will retain their hard-won seat at the table to regularly meet with California prison officials to review the progress of the settlement, discuss programming and step-down program improvements, and monitor prison conditions.
No one knows how many prisoners are in solitary confinement in the U.S. right now. The federal Bureau of Justice Statistics does not comprehensively track the practice's usage, but most estimates suggest between 70,000 and 80,000 people are kept in isolation at any given time. About 6,400 Californian prisoners are currently held in solitary confinement, according to The Los Angeles Times. Thousands of them will soon be moved into the general population.
Efforts to curtail solitary confinement have gained strength nationwide over the past five years. The Marshall Project reported that 10 states passed 13 separate reforms in 2014 alone, building off earlier momentum in other jurisdictions. With Tuesday's settlement, California joins Illinois, New Jersey, Wisconsin, and New York City in making significant reforms this year. A bipartisan group of U.S. senators introduced a bill in August that would ban solitary confinement for juveniles.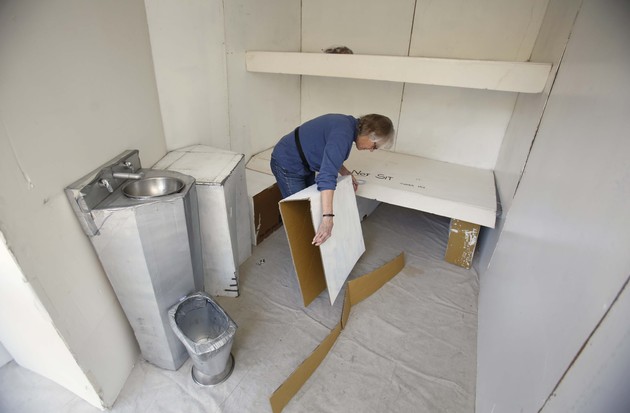 Opposition to solitary-confinement reforms is still widespread, especially within prisons themselves. Correctional-officer unions frequently defend solitary confinement as a measure necessary for the safety of guards and inmates alike. But their voices have become less prominent in the debate. Psychologists are increasingly criticizing the practice for the irreparable psychological damage that prolonged isolation can cause.
Another recent critic of solitary confinement is President Obama. "The social science shows that an environment like that is often more likely to make inmates more alienated, more hostile, potentially more violent," he told a NAACP audience in July during a speech on criminal-justice reform. "Do we really think it makes sense to lock so many people alone in tiny cells for 23 hours a day, sometimes for months or even years at a time?"
During the speech, Obama also announced a Department of Justice review of solitary confinement's overuse in American prisons. As president, he lacks the power to change prison policies at the state level, where the overwhelming majority of America's inmate population is housed. But his embrace of the movement's rhetoric—and the absence of conservative pushback to it—marks the extent to which activists have changed the conversation surrounding prolonged isolation.
The most significant recent criticism, though, came from perhaps the only American who can actually overhaul the entire system. "Research still confirms what this Court suggested over a century ago: Years on end of near-total isolation exact a terrible price," Justice Anthony Kennedy wrote in a surprise June concurrence that denounced prolonged isolation in prisons. While testifying about the federal judiciary's budget before Congress in March, he was even more emphatic: "Solitary confinement literally drives men mad."
Kennedy's five-page opinion, delivered in an unrelated case where it has no legal weight, attracted a one-paragraph rebuke from Justice Clarence Thomas and no concurrences. But it signaled a momentous shift. As I noted in June, Kennedy all but urged the legal community to bring a case on solitary to the U.S. Supreme Court soon. Where he leads on expanding the Eighth Amendment's protections on issues like prison overcrowding or capital punishment, the Court's liberal wing almost invariably follows.
If Kennedy is eager for a case, one could reach his docket soon. In March, the Fourth Circuit upheld Virginia's practice of automatic solitary confinement for death-row inmates. The 2-1 decision broadly deferred to state policies over the inmate's claims to a protected-liberty interest. After Kennedy's opinion in June, legal observers suggested that the case, Prieto v. Clarke, could be the justices' first chance to review solitary confinement's constitutionality. The Court reconvenes from its summer recess to begin the 2015 term on October 5.