Rubio Attacks "Outdated Leaders" at Values Voter Summit as He Tries to Win a Little Piece of Conservatives' Hearts
Rubio reminds voters he is happy, too, that Speaker Boehner is resigning.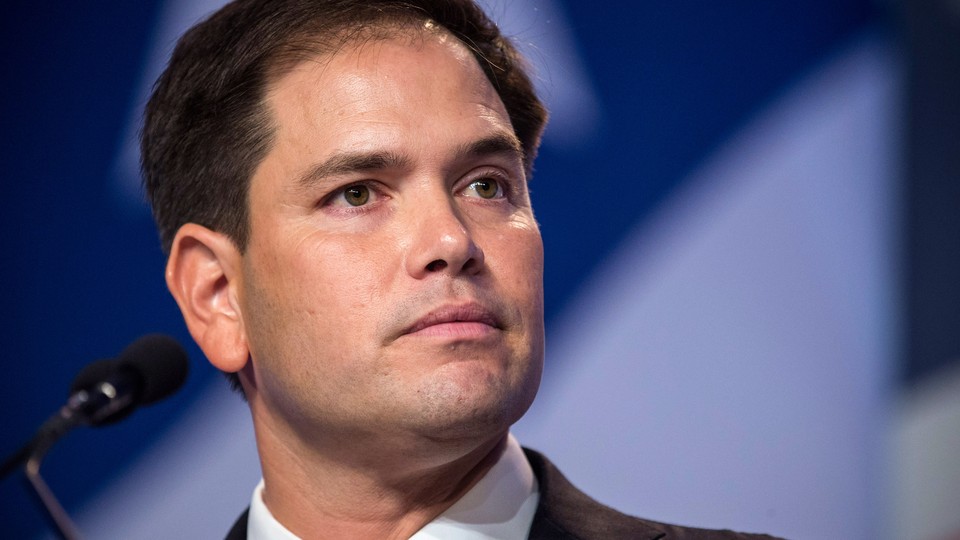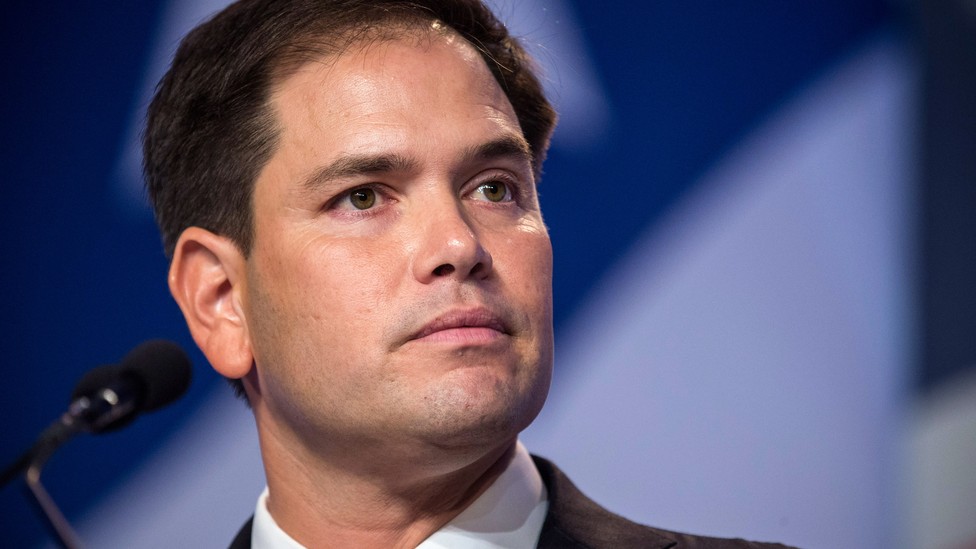 Marco Rubio got to share some welcome news with conservatives at the Values Voters Summit Friday morning: House Speaker John Boehner is resigning.
Attendees rose to their feet and hooted and hollered in exaltation in response.
Rubio waited. The reaction said it all. The party's base is ready for a someone with new ideas for Washington. Rubio was trying everything he could Friday to show them he was their guy.
Rubio's speech was always going to be about how he—the son of Cuban immigrants—represented a new vision and opportunity for the Republican Party. In an election where rogue businessman Donald Trump and neurosurgeon Ben Carson lead the field, Rubio recognized he must somehow distance himself from the establishment names of the 2016 cycle.
But the unexpected Boehner news crystallized Rubio's position on that stage and in the Republican presidential field more broadly; anyone who is going to win the nomination is going to need the Values Voters and a dash of Washington disdain to pull it off.
Behind the scenes, Rubio has been courting some of the party's big donors and party establishment. When Wisconsin Gov. Scott Walker dropped out of the  presidential race earlier this week,  Rubio collected a hodgepodge of new supporters, state staff, and endorsements. But the Florida senator will still need to win the hearts of the party faithful, voters who have still not entirely forgiven him for his position on immigration. And Friday morning, Rubio did everything he could to remind conservatives he may not be Ben Carson but he is nothing like Jeb Bush, either.
"I am often reminded throughout this campaign that I do not come from privilege. And if by 'privilege' they mean wealth and power, then that's certainly true," Rubio said. "Yet, I nonetheless believe that I am a child of extraordinary privilege because I am a citizen of the single greatest nation in all of human history."
Rubio emphasized the need for a "new generation" of leaders in the United States. And he argued that to keep America growing, the "political class" needed to be thrown out of the Capitol and the White House.
"Our outdated leaders fail to recognize the changes that it will take to seize the promise of the new economy; and as a result, that promise is passing us by," Rubio said.
A member of the unpopular Senate, Rubio sought to distance himself from that institution as well.
"The answer is that too many leaders in both parties have fallen out of touch with America. And this is exactly why, after almost five years in the Senate, I've had enough," Rubio said. "I've decided to run for president because I've realized that none of the problems I got elected to solve are going to be solved if we keep promoting the same people to higher and higher ranks within our government. "
To show he had more than just rhetoric, Rubio unveiled a new policy proposal Friday, announcing a plan for paid medical leave. His policy initiative incentivizes businesses with tax credits to offer paid time off to workers.
"This won't solve every scheduling conflict between work and family life. No policy can. But it will help ensure that our people don't have to sit behind a desk while the most profound moments of their lives pass them by," Rubio said.
But what voters want from Rubio is not even necessarily a slew of innovative policy positions. What they wanted was exactly what he gave them: a reminder that he too is happy that John Boehner is on his way to retirement.