Rep. John Kline to Retire, Opening Committee Chairmanship and Competitive House District
Democrats targeted Kline to no avail in past elections.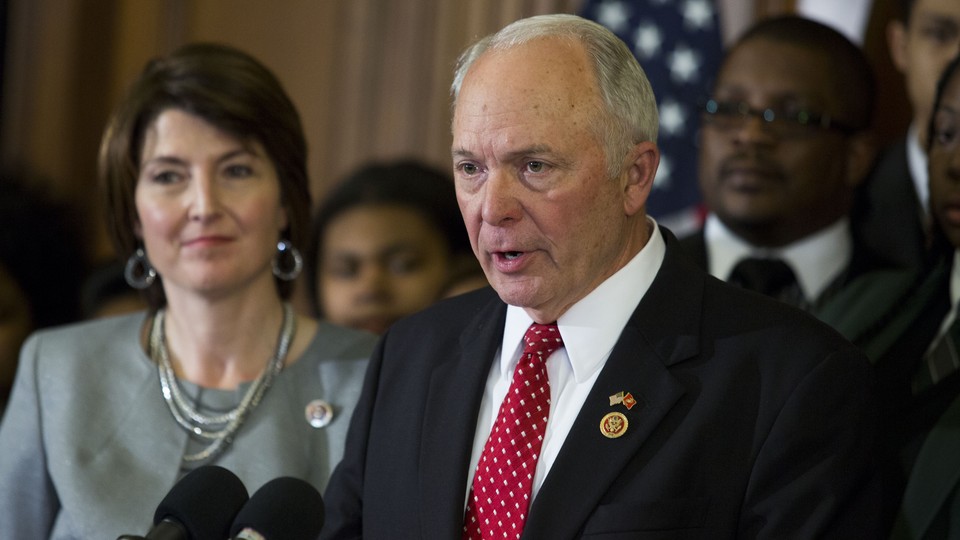 Republican Rep. John Kline of Minnesota, chairman of the House Education and Workforce Committee, announced Wednesday that he will not seek reelection in 2016.
Kline's announcement opens up a committee chairmanship in addition to a competitive House district that Democrats had already targeted. It also means a reliable ally of Speaker John Boehner will be leaving Congress.
Kline, who was term-limited as chairman of his committee, is following the same path taken recently by other veteran Republicans on the verge of losing their chairmanships. Former Reps. Doc Hastings, Dave Camp, and Buck McKeon all retired in 2014 after ending their committee runs.
Two Democrats are already after Kline's seat. Mary Lawrence, a Minneapolis doctor, put $800,000 of her own money into her campaign early in the race, and former St. Jude Medical Center Executive Angie Craig is also seeking the Democratic nomination.
Since being elected in 2002, Kline won reelection with fairly comfortable margins, despite representing a swing district. In 2012, he beat Democratic challenger Mike Obermueller by an 8 percentage-point margin, while President Obama won the district by less than a point.
In the meantime, Kline said in a statement, he will focus on replacing the No Child Left Behind Act, reforming the Veterans Affairs Department, and cutting spending.
"I want to be clear—much more work lies ahead in the next 16 months," Kline said in a statement.