Recent College Grads Say a Degree Isn't Worth the Cost
As tuition rises, young graduates find less value in higher education.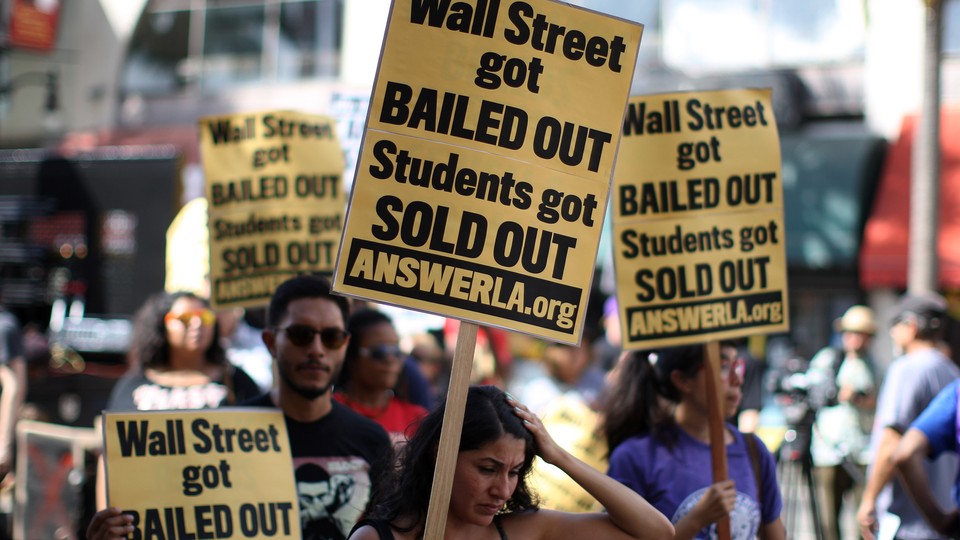 Fewer than half of recent college graduates strongly believe their degree was worth the cost.
According to the Gallup-Purdue Index 2015 survey of more than 29,000 college alumni released Tuesday, just 38 percent of people who graduated between 2006 and 2015 said they felt strongly that their education was worth the price tag.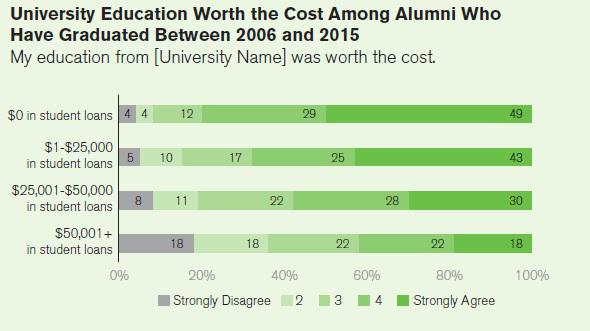 While more and more jobs are requiring a college degree, tuition has increased dramatically in recent decades, and two-thirds of recent graduates surveyed said they took out an average of $30,000 in loans. Around a third of those with student debt said they are delaying purchasing a home and cars.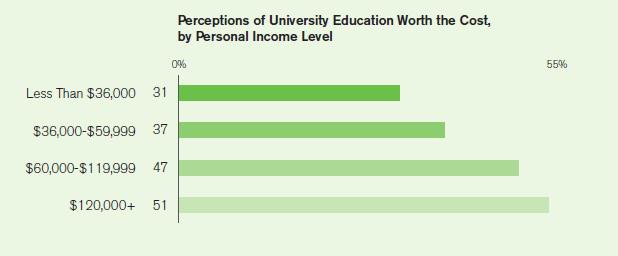 The alumni most likely to say college was worth the investment cited caring professors and mentors as key factors. Predictably, alumni with higher incomes were more likely to indicate they felt college had been worthwhile than those with low incomes. Universities' rankings were much less likely to matter to alumni.
See the full report here.