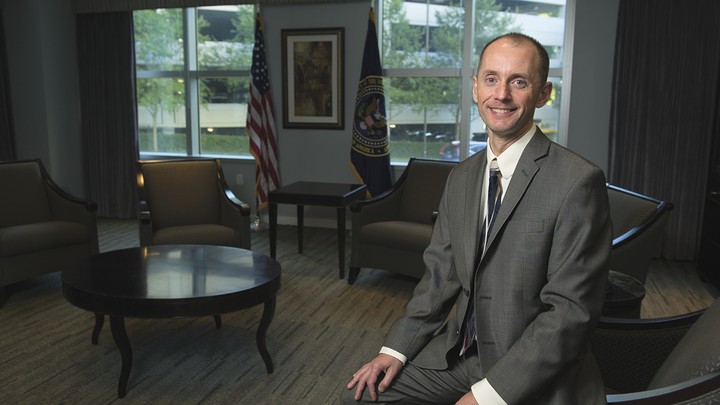 Thomas Campbell
Protecting the homeland by forecasting the future.
In the fortress-like offices of the Director of National Intelligence in Northern Virginia, Thomas Campbell, the national intelligence officer for technology, is explaining his science-fiction habit. He makes it his business to be something of a professional sponge, he tells me, constantly absorbing information across a wide spectrum of scientific disciplines and media—including a steady diet of novels. The week I meet him, he is reading The Martian, the Andy Weir book that has been adapted into an upcoming film starring Matt Damon. "I like sci-fi that is technically sound—which is rare," he says.
It might not sound like typical reading material for someone in Campbell's line of work, but the former research scientist doesn't track al-Qaida or spy on China. His newly created job is essentially to forecast the future: to anticipate and understand how new technologies will change warfare and national security, and to keep the government from being blindsided by those changes. "My entire career, I've tried to look a little bit further," he says. "What could be coming out in five, 10, 20 years?" He tells me that some areas he's watching closely include the rise of drones and the use of 3-D printers to manufacture everything from firearms to airplane parts to yet more 3-D printers.
A native of Toledo, Ohio, Campbell graduated from Vanderbilt University with a degree in mechanical engineering. By 27, he had already earned a combined master's degree and Ph.D. in aerospace-engineering sciences from the University of Colorado Boulder—and met his future wife. ("I try to be very efficient at what I do," he says.)
Campbell then spent a year as a research fellow at Albert Ludwigs University in Freiburg, Germany, where he studied crystal growth and its implications for semiconductor processing. He didn't speak any German when he arrived, but after a four-month intensive language crash course—one of the few times in his life, he says, when he wasn't focused on science—he was able to conduct all his research in the language. When he moved back to the states, he spent five years in Solon, Ohio, as a research scientist at Saint-Gobain—a multinational corporation specializing in building materials—and then three years in Littleton, Colorado, as a senior research scientist for high-tech incubator ADA Technologies.
In August 2008, Campbell joined the Institute for Critical Technology and Applied Science at Virginia Tech as a research associate professor, and for six and a half years, he explored future trends in technology and national security. There, he pursued his interest in technologically advanced materials, such as those involved in 3-D—and even 4-D—printing. While he liked academia, he says, he was interested in too many things to consider pursuing a tenure track in any one field.
So when the opportunity at the intelligence agency arose, he was ready to make the move. "It's put a different urgency on my work," he says of the job he began in February. Now, when he researches what could be, he thinks not just of the possibilities but more specifically of the possibilities for destruction. "I see everything through a security lens," he says. The guiding principle of his work is that if he doesn't identify potential threats posed by emerging technologies, miscreants will: "If we're not out on the forefront of technology, we could end up with technological surprise," he says—and that's a plot twist nobody wants to see.
—Lucia Graves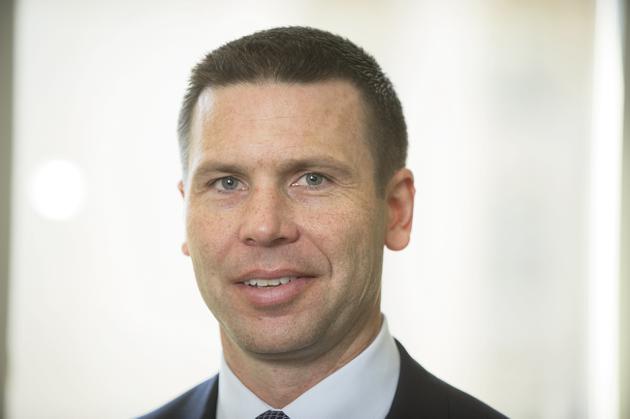 AROUND THE AGENCIES
Kevin McAleenan
Customs and Border Protection
The deputy commissioner of Customs and Border Protection had a problem. International arrivals to the United States were increasing by 5 percent each year, but staffing levels were flat. So Kevin McAleenan, sworn into office last March after serving two years on an acting basis, innovated his way out of the problem: Joining with the private sector, he oversaw the installation of more than 1,000 automated passport-control kiosks in 37 U.S. airports. The kiosks allow incoming travelers to start—and often finish—the customs process without having to talk with an agent, cutting down on time in line. McAleenan's next step: a mobile app that would let passengers put in their customs information before leaving the plane. "We want 90 percent of our arriving travelers to interact with technology before an officer," the 45-year-old McAleenan says. After years in private law practice, the Massachusetts native applied to become an FBI agent on September 12, 2001, but the border agency recruited him instead.
—Sarah Smith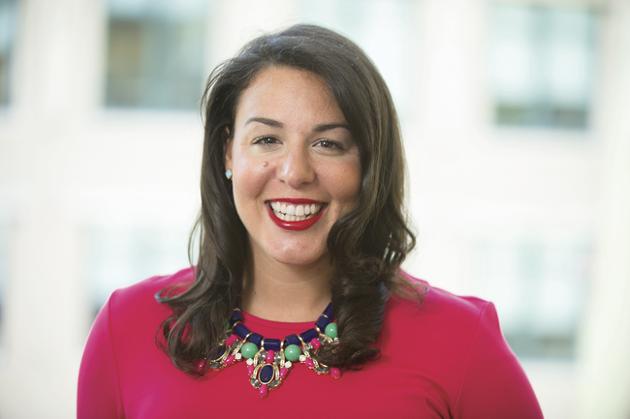 TECHNO-FILE
Lauren Belive
Lyft
Lyft is a leader in one of the tech industry's newest trends, but just like any old-style business, the car-sharing platform needs a Washington lobbyist. Lauren Belive, 31, joined Lyft in June as its federal-government-relations manager, the company's first D.C. hire. She spent the summer acquainting legislators and their staffs with Lyft's priorities, like including a definition of "ride-sharing" in the federal highway bill and finding ways to incorporate the growing practice into employers' commuter-tax benefits. Belive, from Wayland, Massachusetts, did opposition research for the 2008 Obama campaign, then wound up in the White House as a legislative and events assistant. She moved to Capitol Hill in 2012 as policy director for the House Rules Committee's Democratic minority. Although presidential candidates of both parties have been talking about the sharing economy, Belive says Lyft is steering clear of partisan politics. "We don't see Lyft as a Republican or Democratic company," she says, "and it's a concern of ours that it's being viewed in a political lens."
—Sarah Smith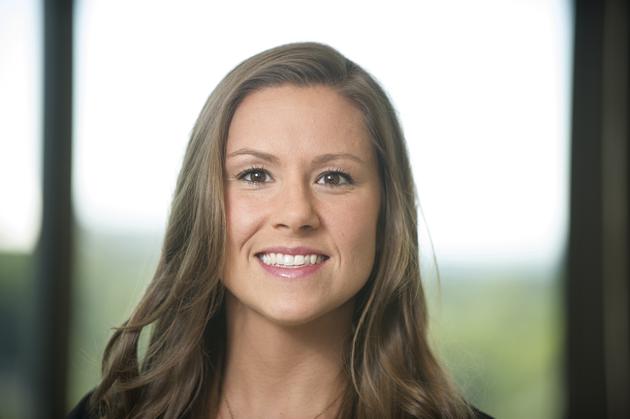 TECHNO-FILE
Theresa Mueller
Rubicon Project
Theresa Mueller moved to D.C. this summer to catch what she thinks will be the "biggest election cycle in history" for digital advertising. The 31-year-old from Charlotte, North Carolina, started in July as director of political and advocacy for the Rubicon Project, an automated advertising agency based in Los Angeles. The company operates almost like an Amazon for advertising, she explains, by bringing buyers and sellers together in real time. Her task is to hawk Rubicon to the political marketplace, and she has been meeting with political, advertising, and public-relations agencies to tout the company's work in issue-advocacy as well as electoral campaigns. Mueller joined the company after working as an account executive at Rocket Fuel, a D.C.-based advertising agency, developing automated strategies for connecting advertisers and outlets. For now, she sits alone in Rubicon's Washington office.
—Sarah Smith
---
Chet Susslin (Photos) contributed to this article
We want to hear what you think about this article. Submit a letter to the editor or write to letters@theatlantic.com.
Sarah Smith
is a former editorial fellow at
The Atlantic
.