Photos: Cheers from 100 Black Men Welcome Children on First Day of School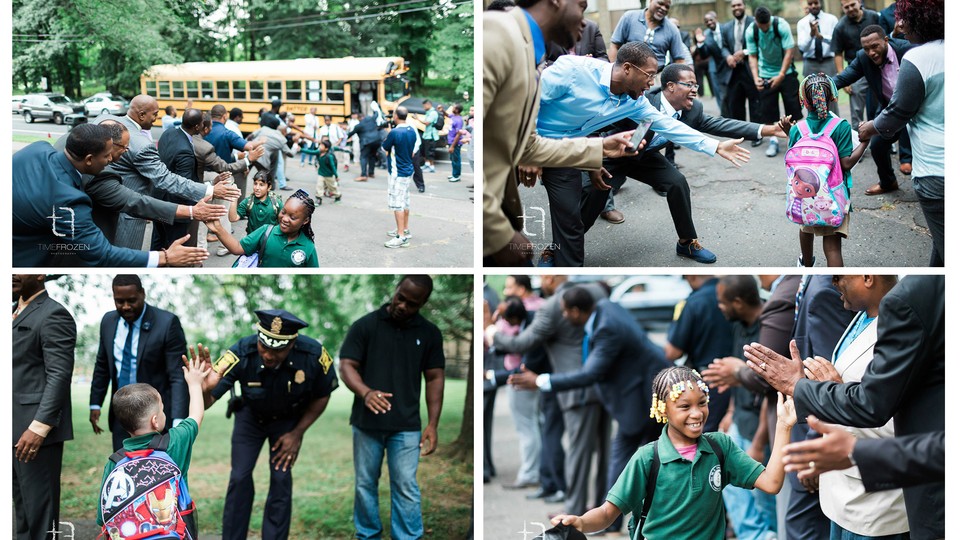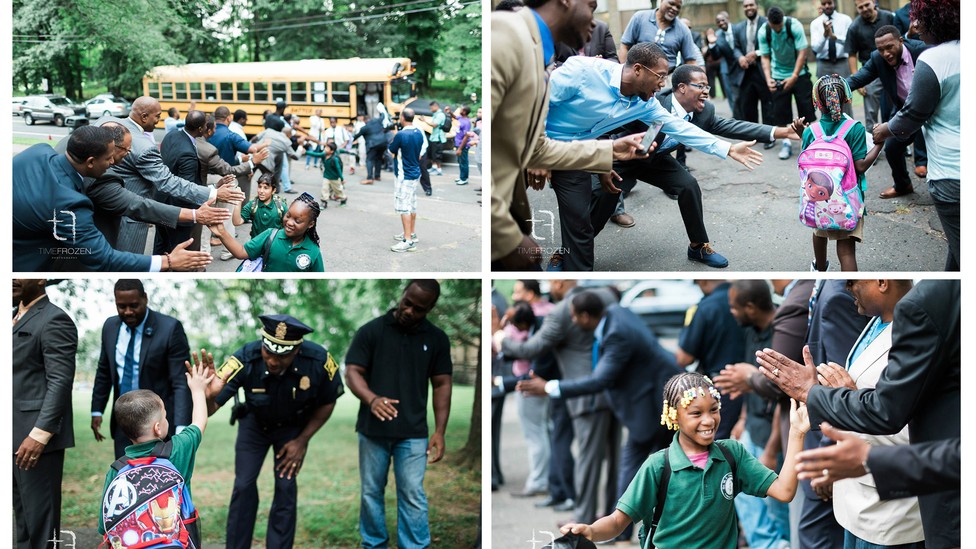 For a bunch of kids at Martin Luther King Jr. Elementary School in Hartford, Connecticut, the first day of class was extra special this year, thanks to the 100 black men dressed to the nines who showed up to cheer them on as they arrived.
Pastor AJ Johnson and DeVaughn Ward came up with the idea mere days before the first day of school started in Hartford, and quickly sent out a call to action "To All Brothers" on Facebook.
According to Johnson, it's one of just a few public schools left in a city increasingly full of magnet and charter schools. With a majority of children from households led by single mothers, Johnson said, the men were inspired to show some extra support.
"The way America portrays black men in this country in these past few months, past year, has been horrible," Johnson said. "We're looked at as a problem. So for these kids to walk into school, to see well-dressed doctors, lawyers, business owners, judges, politicians—all African-Americans—it's important. It makes a difference."
And they had support in droves. On the morning of Aug. 25, just over 100 men arrived, decked out in suits, and high-fived and encouraged the kids from the parking lot all the way to the front door.
(Related article: "My Research Shows That Black Men Are Not Dangerous")
Photos by Keith Claytor, a Hartford resident who has a three-year-old son.