Outlook: Avoiding a Shutdown, and Campaigning for Speaker
Both chambers look set to pass clean funding bills this week, as Republicans maneuver to run for leadership.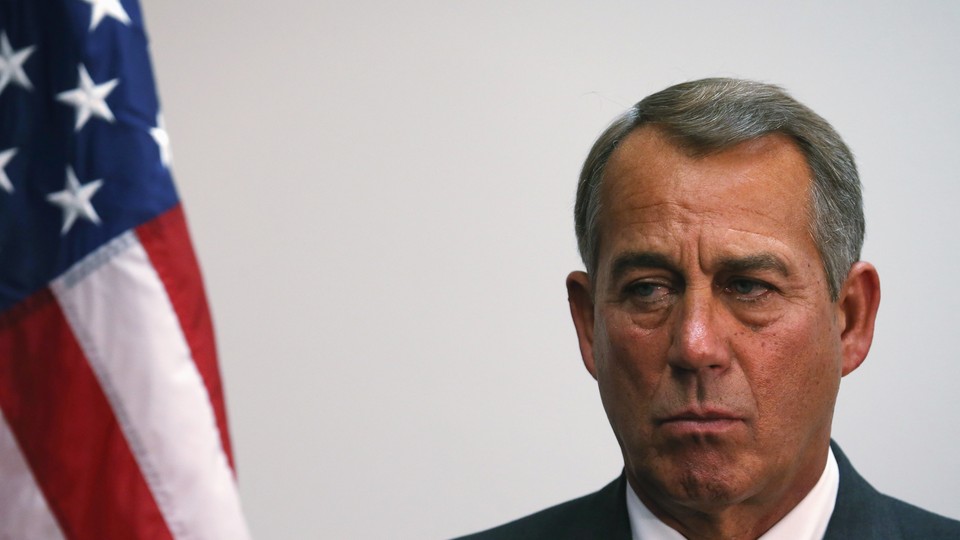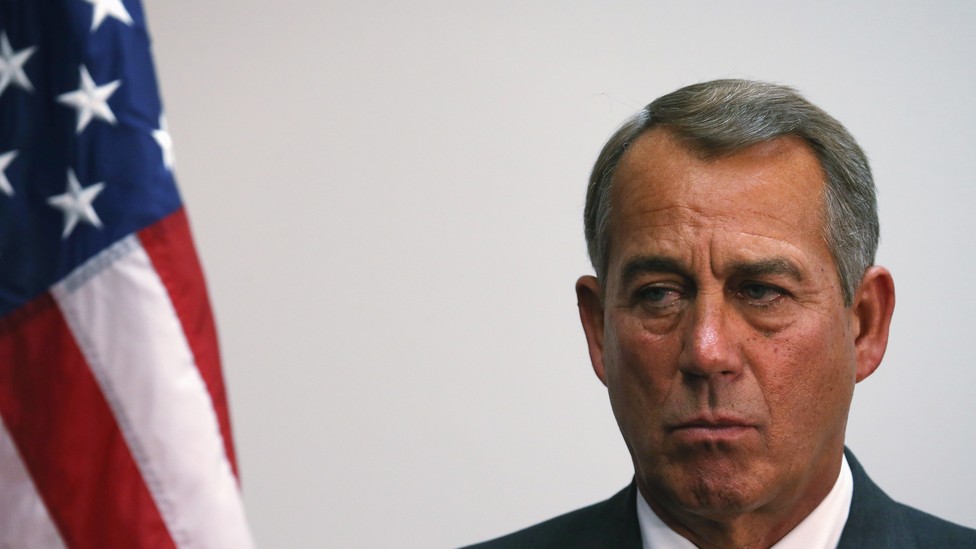 Congress returns to Washington on Monday with the threat of a government shutdown looming at the end of the week and the campaign to replace John Boehner as House speaker—and possibly fill out the undercard—kicking into high gear.
The Senate will vote Monday evening to advance legislation that will fund the government through Dec. 11, kicking the can on federal spending into the winter and a Boehner-free Congress. The upper chamber is expected to pass the legislation, which maintains funding for Planned Parenthood over conservative objections, as early as Tuesday, giving the House just over 24 hours to send the funding bill to President Obama's desk.
Boehner has said that he'll do just that, in one of his final acts as speaker, passing the clean funding bill with the help of Democrats and Republicans still loyal to their departing leader. Conservatives had vowed to hold a vote to take away Boehner's gavel if he forced a vote on a clean bill, but with that point now moot, conservatives are shifting their focus to the upcoming leadership elections and their next opportunity to defund Planned Parenthood—another spending bill in December. A few dozen conservative members are still expected to oppose the CR, but even members of the House Freedom Caucus admit there will not be enough votes to take down the bill and force a shutdown. "It's not going to happen," Rep. Matt Salmon said Friday.
The real action in the House will come in the form of phone calls and whip lists clutched to the chests of the next would-be speaker and other members looking for a seat at the new leadership table. Though the election for speaker won't occur until late October, several members are already taking a look at the race, and Majority Leader Kevin McCarthy, the clear front-runner for the job, could face competition. A host of other members are looking to move up if McCarthy wins.
Here's what else is on tap this week:
HEALTH CARE
The Senate on Monday will vote on a continuing resolution that includes Planned Parenthood funding. A spending bill must make it through both chambers by midnight on Wednesday to keep the government open.
The House will consider a bill that amends the small-group-market rules of the Affordable Care Act. The legislation currently has 187 Republican and 45 Democratic cosponsors.
The House Oversight and Government Reform Committee will hold a hearing on Tuesday investigating Planned Parenthood. Cecile Richards, the president of the organization, will testify.
On Thursday, the Senate Health, Education, Labor, and Pensions Committee will hold a hearing on health information technology. The Senate Finance Committee will hold a hearing, also on Thursday, on improper payments in federal health programs.
ENERGY AND ENVIRONMENT
The House Energy and Commerce Committee will take another crack Wednesday at passing a bipartisan energy bill, which would touch on issues like electricity reliability, natural-gas infrastructure, and cybersecurity. The bill was supposed to get a vote at a markup last week, but was pulled as both parties continued to disagree about how to address issues such as climate change and renewable energy.
The Senate Environment and Public Works Committee on Tuesday will hear from Environmental Protection Agency air chief Janet McCabe at a hearing on the economic impact of the upcoming rule on ground-level ozone and carbon-pollution standards from power plants.
The House Science, Space, and Technology Committee will probe for answers on the search for life on other planets with a hearing on Tuesday that will convene one of NASA's chief scientists as well as experts in astronomy, astrophysics, and space.
TECHNOLOGY
The House Energy and Commerce Committee's subcommittee on trade will hold a hearing Tuesday morning to examine the policy implications of the so-called "sharing economy" services like Uber and Airbnb. Republicans tend to praise these "disruptive" companies for challenging old business models, while some Democrats worry the companies may be flouting workplace and consumer protections.
WHITE HOUSE
For the second week in a row, foreign policy will dominate President Obama's schedule. After high-profile hosting of foreign leaders at the White House, he hits the road, going to New York. There, on Monday, he will address the opening of the U.N. General Assembly. Most of the focus, though, will be on what happens later Monday—his first one-on-one meeting with Russian President Vladimir Putin in 15 months. The continuing crisis in Ukraine and Russian policy in Syria are on the agenda. Obama also will meet with Indian Prime Minister Narendra Modi and attend a U.N. summit on peacekeeping, as well as a summit Tuesday on international efforts to combat terrorism.
---
Caitlin Owens, George E. Condon Jr., Brendan Sasso, Clare Foran, and Jason Plautz contributed to this article