New Study: Latinos Won't Take Over the Country
The share of foreign-born Latinos is expected to fall from 47 percent to 31 percent by 2065.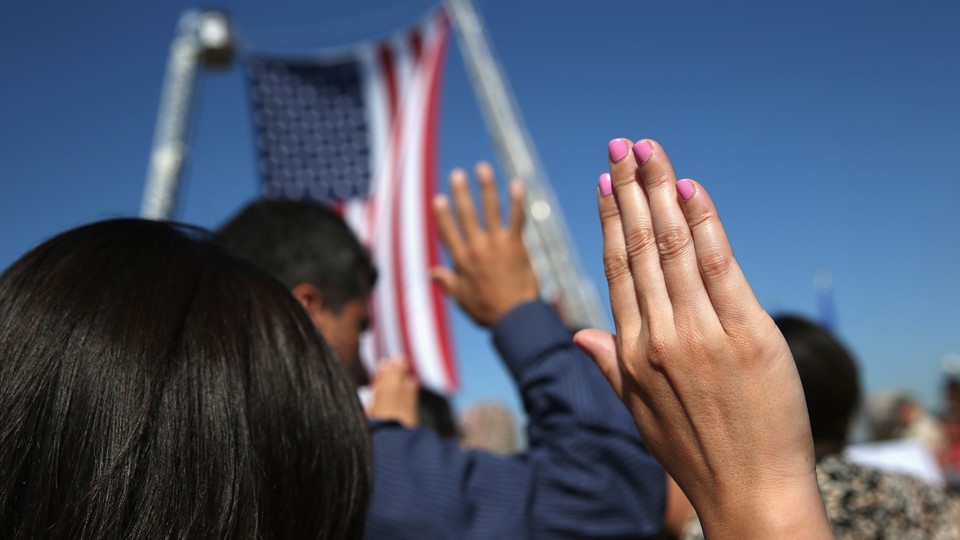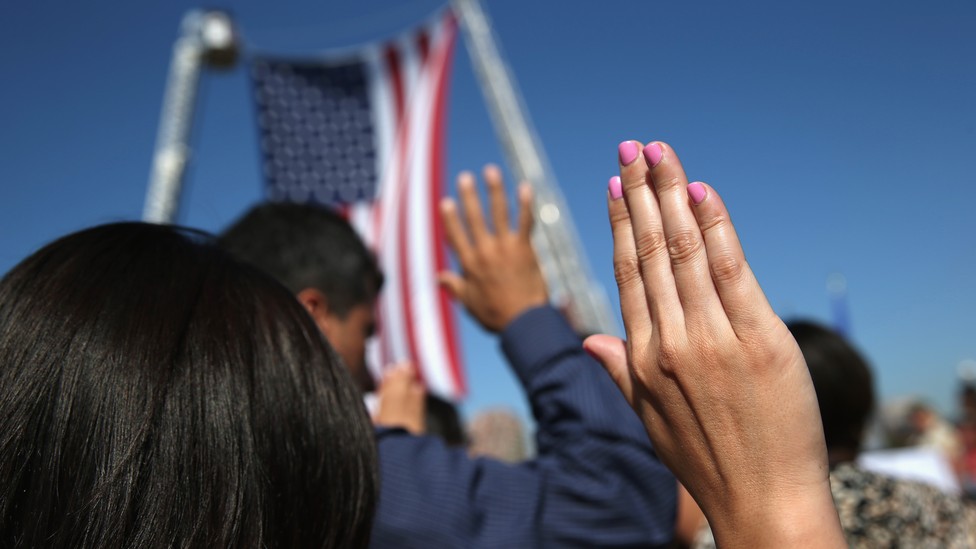 Forty years ago, the vast majority of immigrants arriving in the United States were Northern Europeans. Today, most immigrants living here are from Mexico or Asia.
This is largely because of the U.S. Immigration and Nationality Act of 1965, a sweeping law that lifted immigration quotas, which for decades favored immigrants from Italy, Ireland, and the United Kingdom. That law opened the doors to immigrants from all over the world.
So, what would the United States look like without INA?
If it had never been passed, 75 percent of the United States would be white, instead of the actual 63 percent, according to a new Pew Research Center report analyzing the impact of the law. It would also be only 8 percent Latino, instead of the actual 17 percent.
The Pew Center report shows how America has changed in the 50 years since the passage of the law and what the future of America might look like in another 50 years.
Here are the report's key findings:
New immigrants, their children, and their grandchildren accounted for 55 percent of U.S. population growth between 1965 and 2015.
About half of those immigrants came from Latin America and one-quarter from Asia. That's a sharp contrast from the two previous waves of immigration (in the mid-19th century and early 20th century), which were almost entirely from Europe.
By the 1980s, Mexicans became the nation's largest immigrant group and by 2013, they were the largest immigrant group in 33 states. Chinese immigrants are the largest immigrant group in Massachusetts and Pennsylvania. Indians are the largest immigrant group in New Jersey. Filipinos are the largest immigrant group in Alaska and Hawaii.
Since 2011, most new immigrants have arrived from Asia. Before then, most of them came from Central and South America. Back in 1970, Europe was the largest region of origin among newly arrived immigrants.
In 2013, new immigrants were better educated but also more likely to be poor than in the 1970s. About 41 percent of newly arrived immigrants in 2013 had a bachelor's degree, compared to 20 percent in 1970. In 2013, about 28 percent of recent arrivals lived in poverty, up from 18 percent back then.
So what about the next 50 years?
By 2065, the face of America's immigrant population will change again, according to Pew Research projections. As immigration from Latin America, particularly Mexico, has slowed in recent years, the share of foreign-born Latinos is expected to fall from 47 percent to 31 percent by 2065.
Asian immigrants are expected to make up a larger share of all immigrants, becoming the largest immigrant group by 2055 and making up 38 percent of the foreign-born population by 2065.