New Hampshire Republicans Want an Outsider. Democrats Prefer Experience
The Democrats' affinity for establishment voters reflects a faith in government.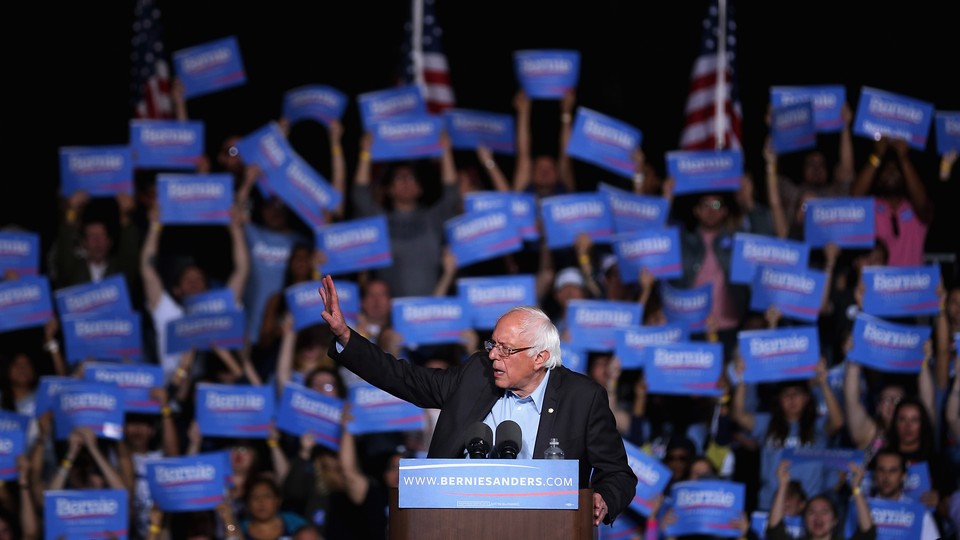 In an election cycle where Republicans have rejected Washington politicians for a slew of insurgent candidates, Democratic voters are hungry for a presidential nominee with Beltway credentials, according to a poll of New Hampshire voters.
A Monmouth University poll Tuesday showed that 62 percent of likely Democratic primary voters in New Hampshire want their eventual nominee to have governing experience, a stark contrast from Republicans who are eating up the antiestablishment messages coming from candidates like Donald Trump and Dr. Ben Carson. In a Monday Monmouth University poll, 68 percent of Republican primary voters said they thought it was more important for their presidential candidate to have new ideas for Washington than to have government experience.
Part of the reason that Democrats are ready for a government expert is that they generally put more faith in Washington. The Monmouth poll series found 66 percent of Democrats were either somewhat or very satisfied with their Democratic leaders in Congress. Only 33 percent of Republicans, meanwhile, felt that way about their congressional leaders.
Republicans have plenty of outsiders to choose from, but the top three Democratic picks in New Hampshire have extensive Washington connections. Sen. Bernie Sanders is leading the race with 43 percent of the vote. Former Secretary of State Hillary Clinton sits at second with 36 percent of the vote. And, Vice President Joe Biden—a symbol of the current administration—has managed 13 percent of the vote without even making an announcement. Former Maryland Gov. Martin O'Malley and former Virginia Sen. Jim Webb barely register, earning just 2 percent and 1 percent of the vote, respectively.
Among Republicans, the more removed a candidate is from government, the more favorable his or her ratings. Former neurosurgeon Carson enjoys a whopping 73 percent favorability rating, and businesswoman Carly Fiorina comes in next with a 58 percent approval rating.
The stark gap between Republican and Democratic voters' support of their government is emblematic of each party's core principles. Republicans believe individuals and private enterprise, not the state, are best equipped to tackle problems, while Democrats are strong believers in a government safety net.
In a race where voters have so much trust in party leaders, there is not much chance for an outsider to find success in the Democratic primary campaigning against Washington.
The Monmouth University poll on Democrats has a margin of error of plus or minus 4.9 percentage points. Roughly 400 people were interviewed between Thursday and Sunday.