Missed The Pope? Try the Pope Sandwich
On a break from reporting, we sampled the Pope Sandwich and Pope Cocktail.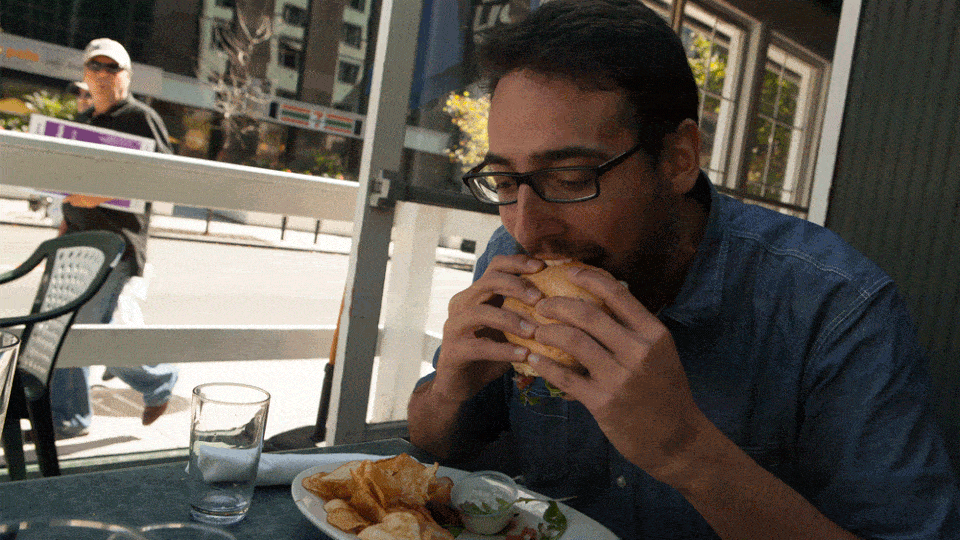 Nothing works up an appetite like wading through hundreds of papal onlookers on the streets of Washington.
The crowd, though dense, was civil. A few people played guitars and tambourines, while a man sang about "Papa" in Spanish, blasted out through a handheld speaker. We were standing outside of St. Matthew's Cathedral waiting for Pope Francis to arrive. He would address a group of bishops in the 175-year-old church.
Emily Jan, our photojournalist, and I interviewed people in the crowd, asking about the pope's politics or their faith stories. Some had played hooky from work. Others traveled all the way from Philadelphia to get a glimpse of him.
"Have you heard about the Pope Sandwich?" said one woman, as I turned off my recorder following our interview.
"The what?" I said with utter curiosity.
"The Pope Sandwich," she reaffirmed. "Yea, we're going to go have the Pope Sandwich and the Pope Cocktail after we see Pope Francis."
Two blocks away from the church on M Street, a local bar called Rumors had apparently made some pope-inspired lunch items for the hungry faithful. After we saw the pope's arrival, baking in the late September sun, we headed over and ordered.
Chimichurri-marinated grilled chicken served with melted provolone on a ciabatta roll, with arugula and holy land relish. The Argentine marinade complemented the Italian cheese, the lemon-hinted relish reminiscent of the Eastern Mediterranean. The sandwich personified the pope's Argentine heritage and Italian roots.
But what of the cocktail? When the pope arrived in Washington on Tuesday, one of the restaurant's regulars, a local Catholic priest, asked bartenders to create a "Pope Cocktail"—something with the Vatican colors of yellow and white, and delicious.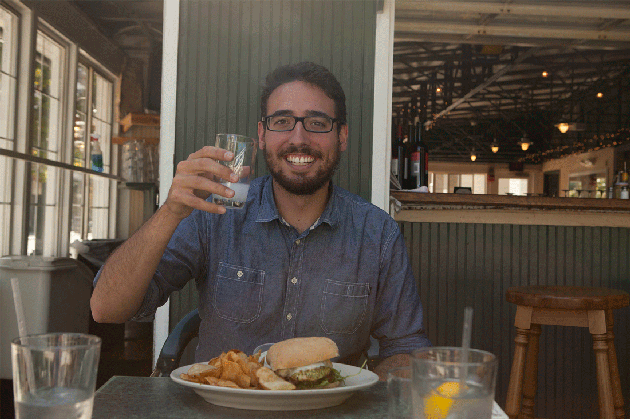 Failing to come up with the right mix, they went with a shot of sambuca, the Italian anise-flavored liqueur. When mixed with ice, it turns almost as white as the pope's garb. It was the perfect apéritif to go with our sandwich and house-made chips.
And if a full stomach didn't make us great, we also learned that half of the sandwich's proceeds go to the Santa Maria food program at Catholic Charities of the Washington Archdiocese.
It was an infallible sandwich.