Marissa Mayer Aside, Most American Women Don't Get Paid Leave After Giving Birth
We rounded up the five most startling facts about maternity leave in the U.S.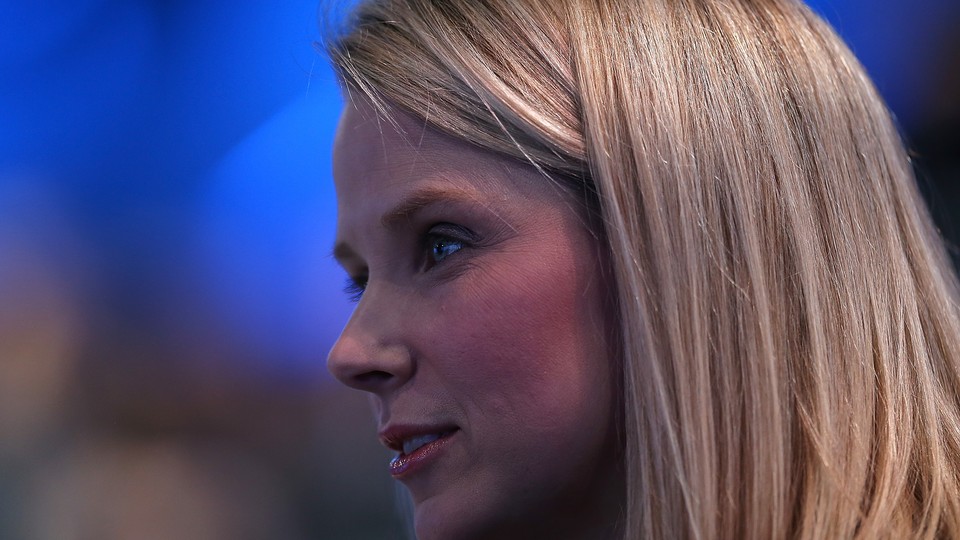 Yahoo CEO Marissa Mayer's announcement that she will take little time off after delivering twins this December has thrust U.S. maternity leave—or the lack thereof—back into the spotlight.
"Since my pregnancy has been healthy and uncomplicated and since this is a unique time in Yahoo's transformation," she wrote on Tumblr, "I plan to approach the pregnancy and delivery as I did with my son three years ago, taking limited time away and working throughout."
While that's her prerogative and personal choice, Mayer's decision to get right back to work has prompted criticism from some women who think it puts undue pressure on other new moms to forego a longer maternity leave, even when it's offered. Other critics point that out they don't have the luxury of choosing whether to take a paid maternity leave at all.
Here are a few facts about U.S. maternity leave that might surprise you:
1. Just 1 in 4 mothers will go back to work less than two weeks after having a baby
That's the astounding finding from a recent analysis of government data by Abt Associates. The women able to take more leave typically have college degrees and white-collar jobs. While Mayer is set to take a very short leave, she'll also have more opportunities to see her children during a typical workday. After giving birth to her son in 2013, she made headlines for building a nursery in her office. Most parents can't do that.
2. The women who get paid maternity leave aren't the women who need it most
Just 12 percent of women are guaranteed paid leave by their employers. While companies such as Twitter, Netflix, and Yahoo have made news for generous time-off policies for new parents, most people don't work for giant tech companies. Low-wage hourly workers are far less likely to have access to paid leave.
3. Maternity leave is no guarantee
The U.S. is the only industrialized nation that does not guarantee some form of paid maternity leave. By contrast, places such as Finland and Sweden offer more than a year off to new moms. A federal law passed in 1993 allows some new moms to take 12 weeks off unpaid—but it only applies to women who work for a company with 50 or more employees and who have been there at least a year.
4. Would-be workers cite family as a reason they're not working
More than half of non-working adults in a 2014 New York Times/CBS News/Kaiser Family Foundation poll said family responsibilities were a reason that they were not working. And 41 percent of homemakers said the lack of good jobs was why they were not working. Among homemakers who were able but not looking for work, nearly half said they would be more likely to want to work if they could do so from home or be guaranteed flexible hours.
5. The idea that paid leave is bad for business is a myth
Some businesses argue that mandating paid maternity leave will hurt their bottom line. But a study in California, one of just a handful of states with a paid leave program, found the opposite. Nearly 90 percent of employers surveyed said the program had a positive effect or no noticeable effect on productivity, 91 percent said the same for profitability, and 99 percent said the same for employee morale. Paid leave also increases the likelihood that women will return to work later and work even longer hours.