Maness Challenges GOP on Planned Parenthood While Readying Second Louisiana Senate Run
Unlike some tea party candidates, the 2014 third-place finisher has kept building a political operation since his first run for office.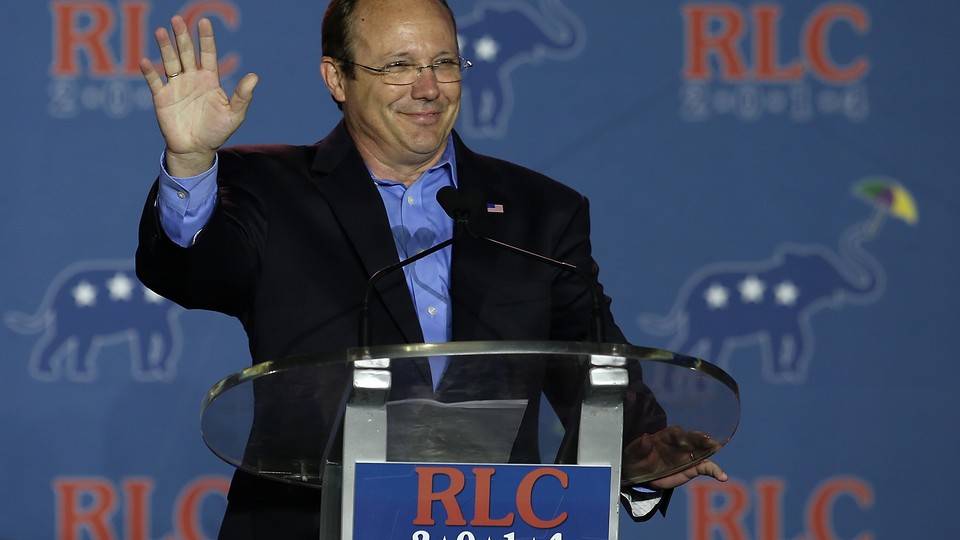 Rob Maness, the third-place finisher in Louisiana's 2014 Senate campaign, is using the political group he formed last December, Gator PAC, to take some early snaps at potential rivals in Louisiana's next Senate race in 2016.
In a press release sent out by the group on Wednesday, Maness called on Rep. Charles Boustany and state Treasurer John Kennedy, two Republicans who have shown interest in succeeding Sen. David Vitter if Vitter is elected governor this year, to "draw a line in the sand" on defunding Planned Parenthood.
Boustany has already sponsored legislation in the House to end federal funding for Planned Parenthood, and Kennedy, as state treasurer, has no means to do so. But Maness says as potential Senate candidates, they should pledge to stop tax dollars from going to the organization, even if it means shutting down the federal government by not allowing bills containing the funding to pass. Maness also praised a third potential Senate hopeful, GOP Rep. John Fleming, for a pledge to defund Planned Parenthood at all costs.
"If I was currently in the U.S. Senate, I would be standing with Ted Cruz in the fight to defund Planned Parenthood," Maness wrote in a Gator PAC letter.
In positioning himself to the right of two leading Senate contenders, Maness joins Boustany and Kennedy, as well as Fleming, in a jumble of early competition for Vitter's seat. With Vitter a favorite to win Louisiana's gubernatorial race this fall, the interested parties, including Maness, are quietly laying the groundwork for campaigns.
Fleming has publicly said he plans to run if Vitter becomes governor—regardless of who Vitter appoints to finish his term. This spring, Boustany hired an experienced Senate campaign manager. Both have notched personal-best fundraising quarters this year in preparation for a statewide campaign.
Meanwhile, Kennedy is again running for state treasurer, but even with reelection almost assured, he has been airing expensive TV ads geared toward raising his name recognition. He also has a federal PAC prepared to support his campaign, run by his former aide of 18 years.
"I've told Senator Vitter that I am keenly interested in the seat if he wins the governor's race," Maness said. "We are putting the pieces together to make sure that we can get a campaign ready to go if we get the opportunity."
Through his PAC, Maness has kept in touch with the conservative donors and leaders who supported his 2014 Senate run, which pitted him against the eventual winner, Republican Bill Cassidy. Maness is using the PAC to maintain and expand relationships that could help a new campaign; he has even recruited Cassidy and Vitter, whom he endorsed for governor, as speakers for events.
Maness said he has remained in contact with Senate Conservatives Fund, which powered his previous campaign, and is interviewing staff for another run.
Maness has already brought on consultants from Jamestown Associates, a GOP firm that has worked with numerous conservative Senate candidates, to assist with Gator PAC. Should Maness decide to run again, he could hand over the PAC to someone else, who could then use it to support him—though it could not directly coordinate with his campaign.
Maness, a retired Air Force colonel who has never held elected office, still touts his lack of political experience as he prepares to face off against seasoned members of Congress once again. But that campaign is already shaping up to be a more sophisticated political operation.