Pope Francis at St. Patrick's Church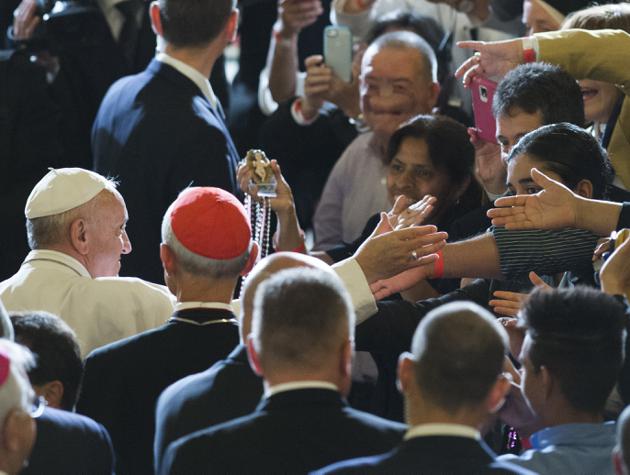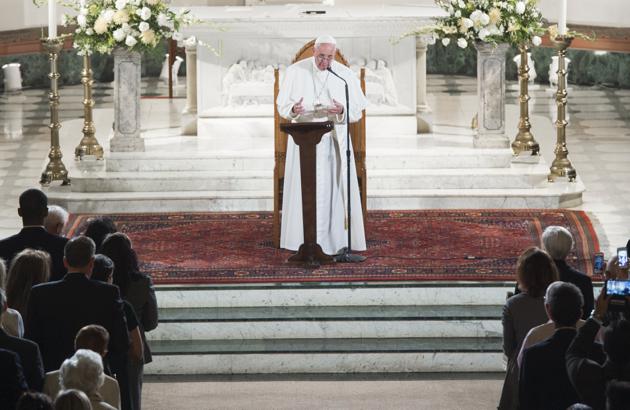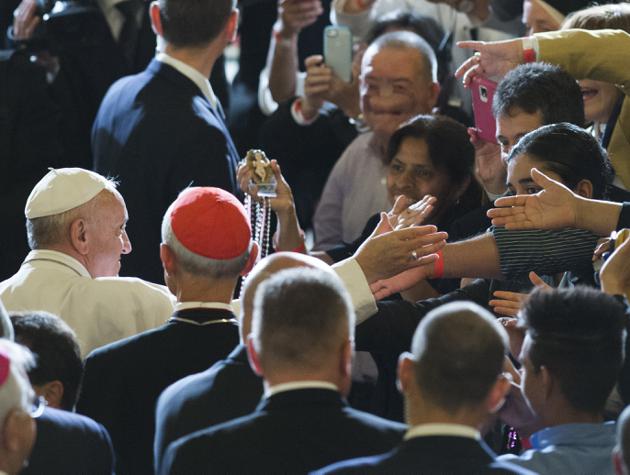 'So many of you are also descended from immigrants'
September 24th, 2015 10:28 a.m.
Pope Francis didn't bring up immigration reform during his historic address to Congress this morning. At least not directly. But he did remind members of Congress that most of them are also descendants of immigrants and urged them to treat immigrants in a way that is "humane, just and fraternal."
He also invoked the golden rule and asked lawmakers not to be tempted to "discard whatever proves troublesome." In other words: undocumented immigrants.
The refugee crisis is one of the biggest challenges facing this world, he said.
"On this continent, too, thousands of persons are led to travel north in search of a better life for themselves and for their loved ones, in search of greater opportunities. Is this not what we want for our own children?" he asked. "We must not be taken aback by their numbers, but rather view them as persons, seeing their faces and listening to their stories, trying to respond as best we can to their situation."