Koch-Sponsored Group Decries Trump's Immigration Proposals
It's the first time this conservative group speaks openly about these policies.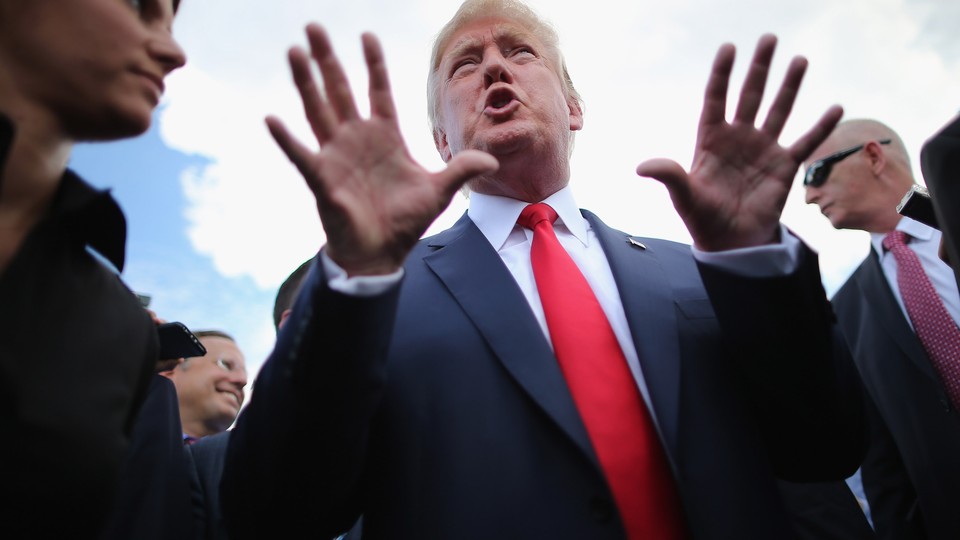 A conservative Latino engagement group funded by the billionaire Koch brothers has taken a stand against Donald Trump's immigration policies.
The head of the LIBRE Initiative, which teaches Latinos about libertarian ideals, said Wednesday that he rejects the idea of revoking birthright citizenship and opposes mass deportations of otherwise law-abiding immigrants.
"Such proposals are not in line with our principles and are not in the best interest of our country," said Daniel Garza, executive director of the LIBRE Initiative, in a statement released Wednesday.
Garza added that these policies would intrude on the lives of law-abiding Americans and place a burden on taxpayers.
(Related article: "Why Latino Voters Don't Caucus in Iowa")
This is the first time the conservative group has spoken out against Trump's extreme views on immigration. The move also reflects growing tensions between the vast Koch political network and Trump's presidential campaign. The Koch brothers, who pour millions of dollars into Republican campaigns, decided this summer that Trump was wrong for the GOP, according to Politico.
Since 2011, the grassroots LIBRE Initiative has focused on wooing Latinos toward the right. It promotes small government, pointing out the drawbacks of Obamacare and in raising the minimum wage. The group also offers free help with taxes, GED preparation, driver's license tests, and citizenship.
(Related article: "Every 30 Seconds, a Latino Reaches Voting Age")
Though the organization has a pro-immigrant stance, it has also been criticized for being an arm of the Koch brothers, who put tons of money behind Republican candidates who oppose immigration reform, according to The Washington Post.
The national group, based in Texas, has expanded to battleground states, including Nevada, Colorado, and Virginia.