How Much Will Bill Get in the Way This Time?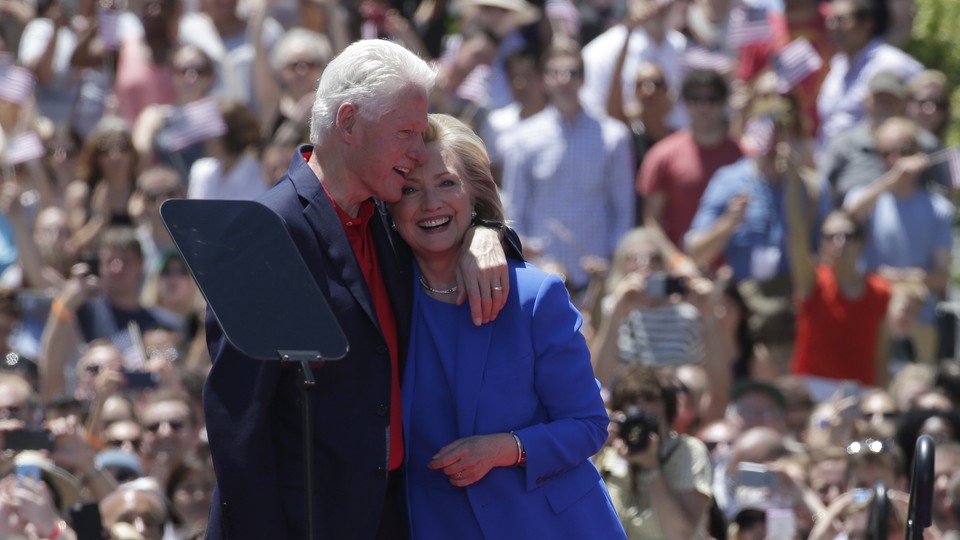 Editor's Note:
This article previously appeared in a different format as part of The Atlantic's Notes section, retired in 2021.
What do you do when your candidate's husband is one of the greatest retail politicians in American history?
It doesn't seem like that should be a problem, but no one knew quite what to do with Bill Clinton on his wife's 2008 campaign. He famously erred by taking shots at Obama in South Carolina, one of many missteps that sank her bid. This time around, aides set out to create a lane for the former president that would direct his political genius while limiting the risk of his speaking out of turn.
Which brings us to Hillary Clinton's recent—and for many observers, long overdue—apology for her handling of emails. As Amy Chozick and Maggie Haberman report in a great tick-tock of her path to apology, one of the greatest voices arguing against saying sorry was Bill:
Mr. Clinton was adamant that his wife, who is not accused of breaking any laws or rules, had nothing to apologize for, according to people he spoke to. But he also repeatedly urged her aides to try harder to explain Mrs. Clinton's actions to voters in a way that would persuade them she had done nothing wrong.
Even if you think the apology was wise and he was wrong, this is just one anecdote, and Bill's political acumen remains, by most accounts, strong. No one bats 1.000. But it does suggest that Hillary's aides haven't quite figured out how to deal with Bill, even when he's behind the scenes.