Inner Geeks and Freaks Let Loose at Dragon*Con
Costumes and roleplay are the highlights of Atlanta sci-fi convention and parade.
The brainchild of four sci-fi superfans in Atlanta in 1986 has snowballed into "the world's largest fantasy/sci-fi convention." Dragon*Con, which some fans argue is better than its more well-known cousin the San Diego Comic-Con, descended upon town this Labor Day weekend.
One of the most popular events is the Dragon*Con parade, which draws tens of thousands of costumed revelers from across the country.
In addition to epic costumes and a devoted fandom, these geeks have big hearts. Each year, thousands of dollars from the convention go towards charitable causes. This year, proceeds will go the Lymphoma Research Foundation.
Past Dragon*Cons have seen the likes of convention longtimers George Takei, William Shatner and Leonard Nimoy. This year, as we see a rise in the presence of people of color in the worlds of cosplay and sci-fi, we asked veteran Dragon*Con photographer Jonathan Phillips to capture some highlights at Saturday's Dragon*Con parade.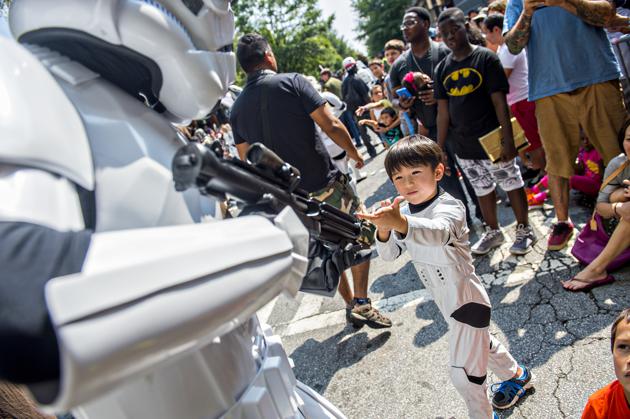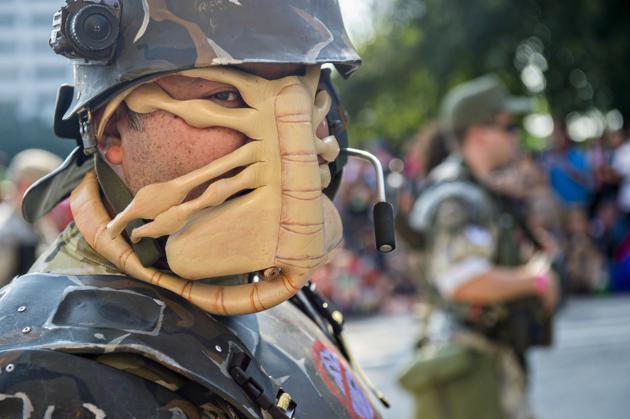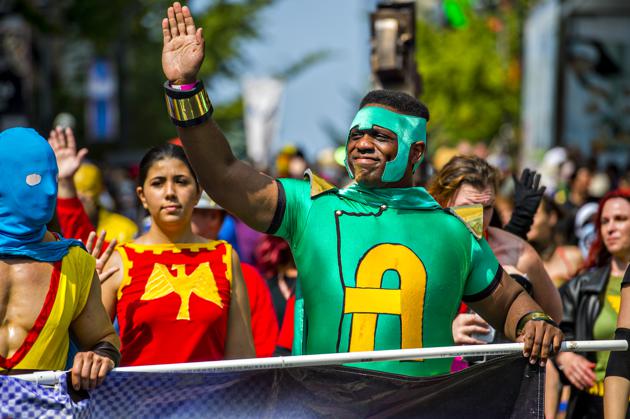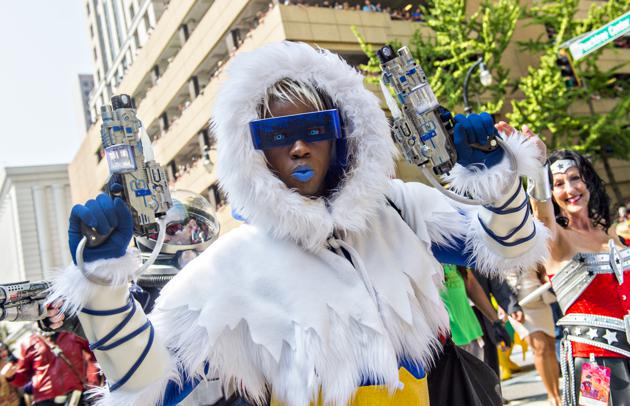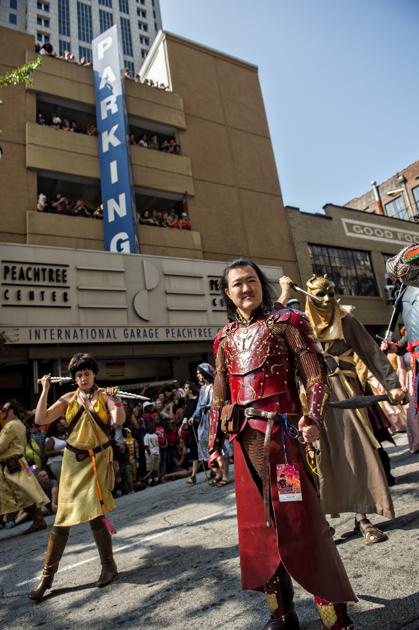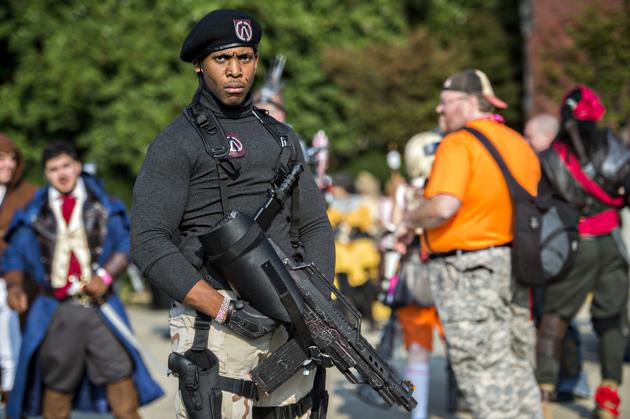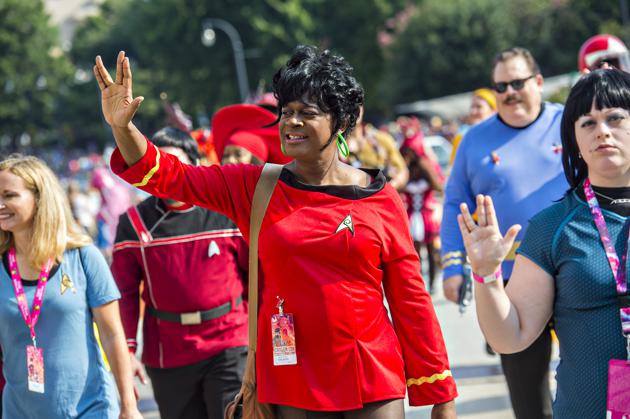 ---
Jonathan Phillips (Photographer) contributed to this article