"I Actually Believe Most Kids In America Are Bored By School"
Eva Moskowitz, Success Academy CEO, defends her controversial charter-school network.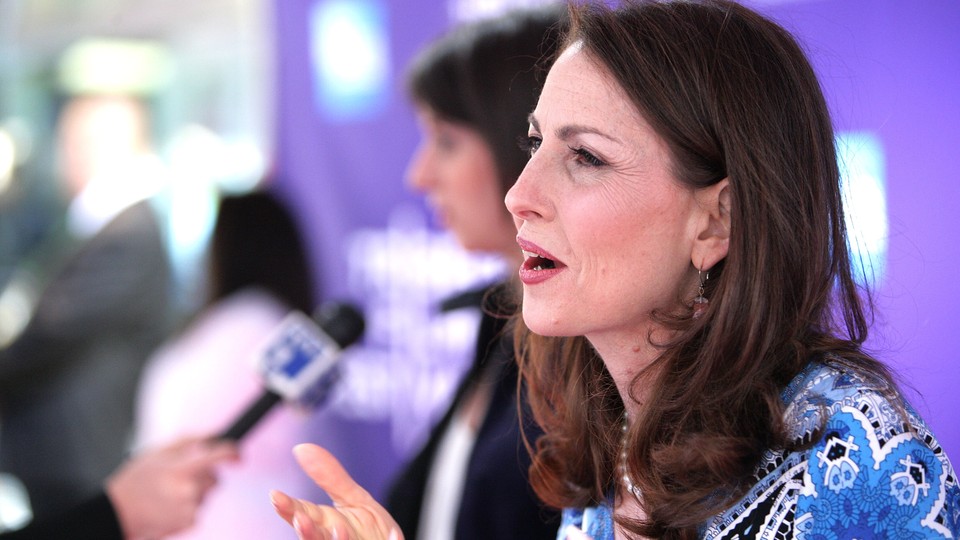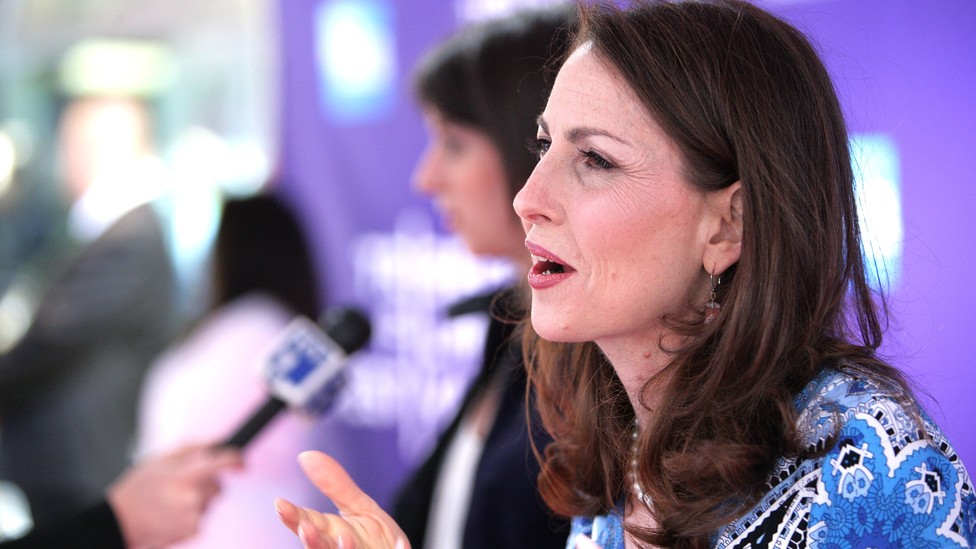 Few topics generate as much controversy in the education realm as charter schools, and few people are more divisive than Eva Moskowitz.
But the Success Academy CEO defended her New York City charter network against accusations of high attrition rates and harsh disciplinary tactics at a Brookings Institution panel on Wednesday in Washington, D.C.
"We are one of the answers to this profound crisis, and yet we have to fight on every front," Moskowitz said.
The former New York City councilmember and potential mayoral candidate leads a network of charter schools that serve 11,000 children from preschool through 12th grade. While Moskowitz's supporters tout her students' high test scores, critics point to high teacher-turnover rates, strict disciplinary strategies, and an emphasis on test preparation as evidence that Success Academy cultivates a high-stakes sink-or-swim environment.
Her comments come as charter schools are facing new attacks.
Washington state's Supreme Court ruled late last week that the state's nine charters were unconstitutional and not eligible for the public funding that traditional public schools rely on. The decision, which came after the state's teachers' union filed a lawsuit, thrust 1,200 charter students into limbo until this week when the charters committed to remaining open for the year, even if it means relying on private funding.
Emily Kim, executive vice president of policy and legal affairs for Success Academy, told Next America the ruling was a "travesty."
"We're actually saving the system money," Moskowitz said of Success Academy, adding that her schools work with $3-4,000 less per child than traditional public schools.
Started in 2006 with just 165 students, the network now operates more than 30 schools. Size-wise, the network ranks as the eighth-largest district in New York. The schools are known for academic rigor. Every student takes chess to build intellectual stamina. Emphasis is placed on reading and math—and the test scores reflect that. The network ranks in the top 1 percent statewide in math and the top 3 percent in English.
Spots are competitive and awarded by lottery, and the vast majority of Success Academy students are low-income children of color.
"We don't believe that poverty gets the school off the hook," Moskowitz said.
"I actually believe most kids in America are bored by school," she said, before adding that Success Academy views the controversial Common Core standards as "too easy."
As a publicly funded but privately operated charter system, Success Academy is free from some of the bureaucracy that surrounds traditional public schools. Teachers can be hired and fired more easily. Moskowitz said her teachers undergo 13 weeks of training each year that Success Academy designs because even teaching schools like Columbia University's highly regarded Teachers College don't do an adequate job of training future educators, particularly those in the science and math fields.
"We have had to become a school of education," she said. "I would argue we do more training than a school of education does."
Yet critics, including the city's teachers' union, have accused her network of diverting resources from needy public-school students. She and current New York City Mayor Bill De Blasio have tussled over whether the network should pay rent and over the best way to discipline students.
New York City has scaled back discipline practices it said led to disproportionate suspensions of minority students, a move Moskowitz has criticized.
Suspensions are an integral part of Success Academy practice, and Moskowitz hits back at the idea that the suspensions and disciplinary tactics described in a New York Times piece are too harsh.
"I don't think it's harsh," she told Next America. "We think of discipline as educational."
Suspensions decline with age, she said, as students adjust to the Success Academy system.
"You can choose to see the discipline or you can choose to see the loving, nurturing environment," she said.
Approve of or despise her tactics, Moskowitz isn't slowing down. She said the network plans to expand to 100 schools in the coming years. Whether she'll remain at the helm remains to be seen. Despite saying Wednesday that politics has slowed education reform down, Moskowitz hasn't been shy about contemplating a run for mayor in 2017 against De Blasio, telling Politico in a statement this week that she "would have a lot to offer as mayor." She'll certainly have prominent supporters if she decides to run. But she'll also have to get by full-throated opposition from teachers' unions who have already vowed not to let her ascend to City Hall without a fight.