House Leadership Elections Set for October 8
GOP hopefuls have nine more days to lobby for promotions.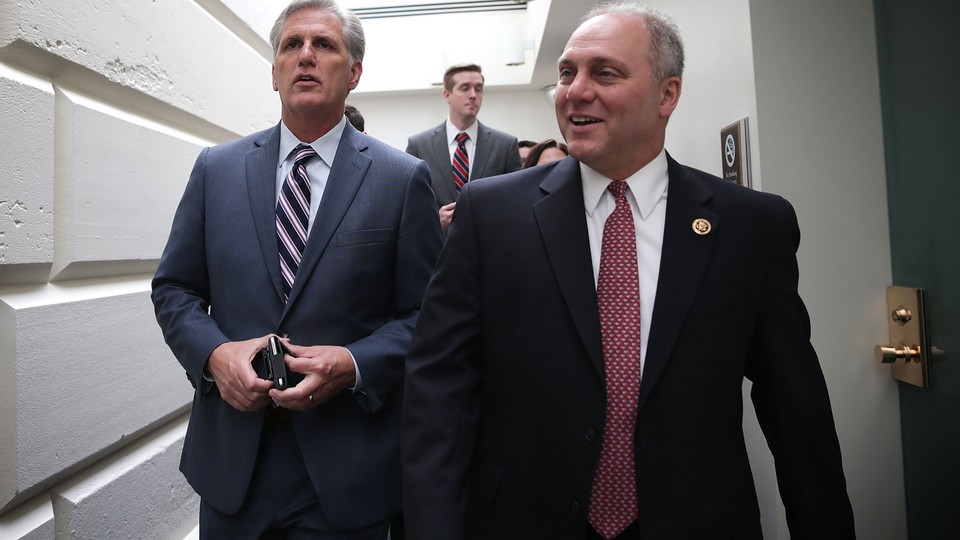 House Republican leadership elections will take place October 8, according to Speaker John Boehner's office.
The highly anticipated races to set the new leadership team will be held behind closed doors.
Rep. Kevin McCarthy is expected to best a weak challenge from Rep. Daniel Webster to become the next speaker. If McCarthy wins, however, the race to succeed him is a toss up.
Barring a late entrant, Majority Whip Steve Scalise is facing off against Budget Committee Chairman Tom Price for the No. 2 job. If Scalise wins, his leadership seat will become vacant as well. Chief Deputy Whip Patrick McHenry, Rules Committee Chairman Pete Sessions, Senior Deputy Whip Dennis Ross, and Rep. Markwayne Mullin are all hoping to become the third-ranking House Republican.
Republicans could also vote on several proposed rules changes, including one that makes candidates relinquish their previous post before running for the next. If that proposed rule passes, all the elections will happen no matter the outcome of the election before it. Others are proposing a rule to punish members who vote against the speaker on the House floor.