House GOP Can Pursue Obamacare Lawsuit, Judge Says
Federal judge's ruling lets controversial lawsuit against Obama administration continue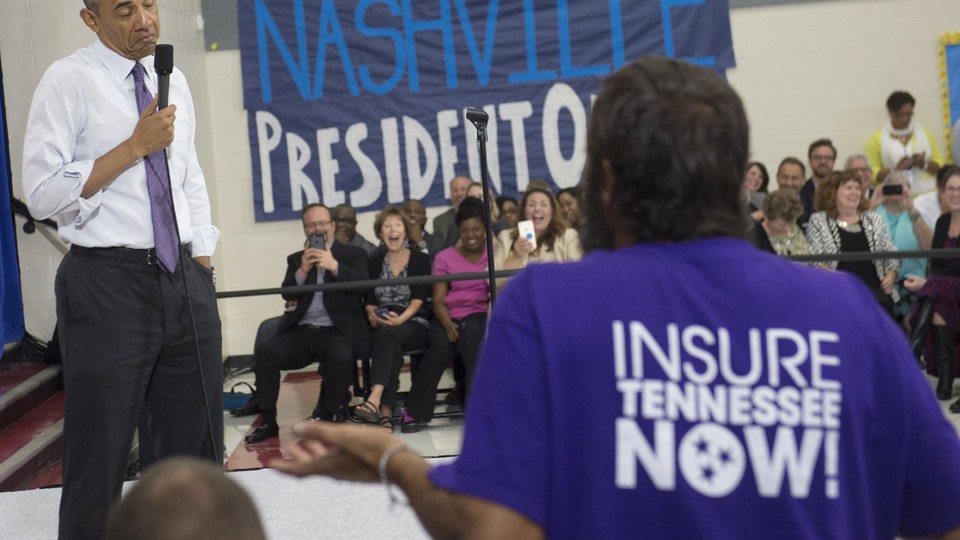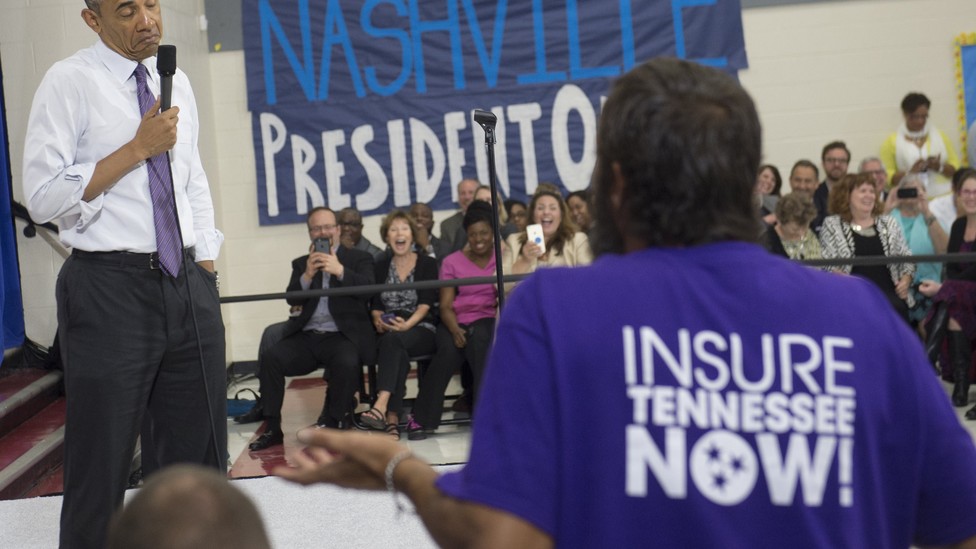 House Republicans won a major victory Wednesday in the latest legal battle over Obamacare.
A federal judge in Washington said the GOP has legal standing to sue the administration over its implementation of a particular Obamacare program — a lawsuit that threatens billions of dollars in health care subsidies, while aiming to validate Republicans' complaints that Obama has usurped too much power as president.
Judge Rosemary Collyer of the U.S. District Court for the District of Columbia did not rule Wednesday on the merits of the GOP's arguments. But simply allowing the case to proceed is a big setback for the administration, which had urged Collyer to dismiss the lawsuit immediately.
Republicans and conservative legal scholars didn't get everything they wanted from Collyer's decision — she rejected a portion of the lawsuit that could have opened the door to a flood of lawsuits over political disputes between the legislative and executive branches.
But she did leave critics' best anti-Obamacare weapon intact.
House Republicans say the administration exceeded its authority when it implemented Obamacare's cost-sharing subsidies, even though Congress had not appropriated funding for the program. (The subsidies in question help people pay for their copays, deductibles and other out-of-pocket costs; they're separate from the premium subsidies the Supreme Court upheld in June.)
The Constitution gives Congress the power of the purse, House Republicans argued, and Congress exercised that power by deciding not to fund Obamacare's cost-sharing subsidies. But the administration funded the program anyway.
The White House said the dispute was simply a political question, and shouldn't be settled in the courts. The House of Representatives had not suffered an actual injury, the administration argued, and therefore would not have standing to bring its lawsuit.
But Collyer disagreed.
"Where the dispute is over true implementation, Congress retains its traditional checks and balances—most prominently its purse strings. But when the appropriations process is itself circumvented, Congress finds itself deprived of its constitutional role and injured in a more particular and concrete way," she wrote.
House Republicans also challenged delays in enforcing Obamacare's employer mandate, which could have opened the door to a wide range of legal challenges. But Collyer dismissed that section of the lawsuit.
Implementation delays are pretty common, and many legal experts said allowing Republicans to challenge delays in the employer mandate could have set a precedent for a nearly endless parade of lawsuits, forcing the courts to settle what would normally be a routine political back-and-forth.
Collyer largely adopted the same reasoning. Republicans do not have standing to challenge the employer-mandate delays, she said, because they fall under the umbrella of typical political disputes between the two branches.