Hillary Clinton's Capitol Hill Helpers
These seven surrogates can help the Democratic frontrunner shore up her weak spots.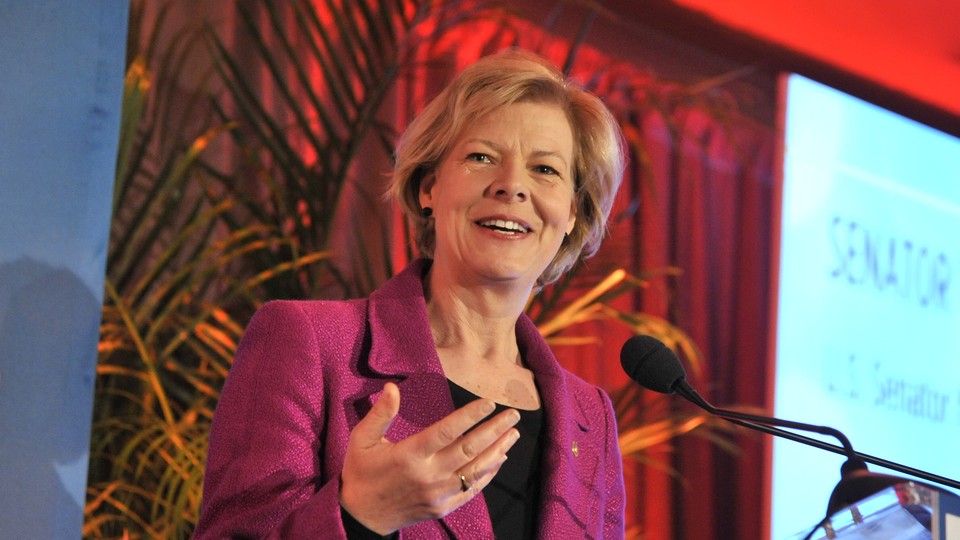 Between the rise of Bernie Sanders, the email controversy hanging over her campaign, and Joe Biden's potential run, Hillary Clinton needs all the help she can get—even as she remains the front-runner for the 2016 Democratic nomination.
Some of that political reinforcement will come from Capitol Hill, and not always from the usual suspects.
Sure, Senate Democratic leader-in-waiting Chuck Schumer backed Clinton long ago, while the top Democrats in Congress—Nancy Pelosi and Harry Reid—have signaled support while stopping short of formal endorsements for now. But here are seven other Democratic lawmakers already backing Clinton who are well-poised to help shore up some of her vulnerabilities.
Sen. Dianne Feinstein. She's the top Democrat on the Senate Intelligence Committee, and that recently meant access to now-classified information that crossed Clinton's private email server. Feinstein, seen as something of a hawk on national security, defended Clinton in mid-August after revelations that the intelligence community considered information in at least two emails to be top-secret. She noted that none of them were written by Clinton or bore any classification markings, and appeared to suggest that overclassification could be at play, stating there are questions about "whether information in those emails should have been classified in the first place." Feinstein could also help defend Clinton from her perch on the Senate Judiciary Committee as GOP Chairman Chuck Grassley deepens his probe of Clinton's unusual private email arrangement.
Rep. Joaquin Castro. The Texas Democrat is bashing the GOP field on immigration (just check out his Twitter feed), but he's also going after Sanders in Iowa. Over the weekend, Castro—whose twin brother, Julián Castro, is the Housing and Urban Development Department secretary and has been mentioned as a possible Clinton running mate—criticized Sanders' level of outreach to the Latino community.
Sen. Jeanne Shaheen. The New Hampshire Democrat has been elected statewide five times—three times for governor, and two and counting for Senate in the state that's home to the election's second major nominating contest. Shaheen is also slated to formally endorse Clinton at a New Hampshire event next weekend. Her backing could be a boost for Clinton, who has fallen behind Bernie Sanders in New Hampshire in some recent polls. Righting the ship in the state next to Sanders's home base of Vermont if vital to avoiding a bad stumble in the early primaries.
Rep. Marcia Fudge. A swing-state address is among the benefits of having the Ohio congresswoman in Clinton's camp. Fudge, who appeared with Clinton at a campaign event last week in Cleveland, chaired the Congressional Black Caucus in 2013-2014 and has been outspoken advocate of stronger action to curb police violence toward African-Americans. Fudge was also critical of the stance that some Black Lives Matter activists took in their recent meeting with Clinton, appearing to side with Clinton after one of the advocates steered the discussion toward asking Clinton to account, in a very personal way, for the impact of past actions including Bill Clinton's criminal justice policies, while Clinton sought to emphasize what policy changes should occur going forward. "I think that they made a huge mistake by not understanding that it is a policy discussion," Fudge told American Urban Radio Networks.
Sen. Sheldon Whitehouse. The Rhode Island Democrat is among the few members of Congress as outspoken and aggressive on climate change as Sanders. Whitehouse is backing Clinton and recently touted her plan to boost solar power and other renewables. His voice going forward could help Clinton persuade green activists who have expressed misgivings about Clinton due to her lack of a position on the Keystone XL pipeline and State Department efforts to help other nations tap shale gas, the stuff freed up by fracking.
Sen. Claire McCaskill. The sometimes blunt Missouri Democrat has emerged as a rather unlikely attack dog for Clinton—especially given her high-profile snub of Clinton in favor of Barack Obama in 2008. McCaskill drew attention in June for calling Sanders unelectable and scolding the press for giving the lefty Vermont independent a "pass," and that's not the only time she has questioned his candidacy. Clinton has been avoiding direct attacks against her rivals. But McCaskill is willing to step in—even if that means saying negative things about a colleague in the clubby Senate.
Sen. Tammy Baldwin. The Wisconsin Democrat is popular among progressives, including in areas where Clinton has some ground to make up—the Iraq war, which she voted against as a House member, and taking on Wall Street. On Monday, in a joint Huffington Post op-ed titled "To Restore Trust in Government, Slow Wall Street's Revolving Door,' they touted Baldwin's bill called the "Financial Services Conflict of Interest Act." The bill (that's also cosponsored by Elizabeth Warren) would, among other provisions, bar people in the financial services sector and other from taking bonuses when they enter public service. "The private sector shouldn't be allowed to 'pay to play' with their former employees. If you're working for the government, you're working for the people—not for an oil company, drug company, or Wall Street bank or money manager," they write.