Hillary Clinton Releases More Plans to Cut Health Care Costs
Her plans continue to favor consumers over major industry groups.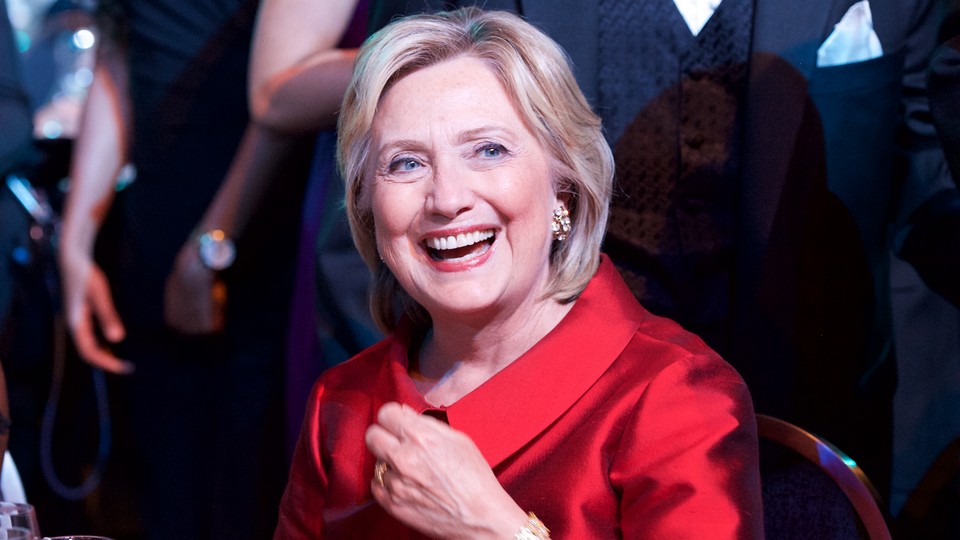 Hillary Clinton expanded her plan to tackle out-of-pocket health care costs on Wednesday, releasing proposals building on the Affordable Care Act's cost-saving provisions while adding a few new ones of her own.
Her plans, released in a fact sheet a day after her proposals on how to lower prescription-drug costs, align with the Democratic candidates' trend of placing reduced consumer health care costs at the center of their health care reform plans.
"When Americans get sick, high costs shouldn't prevent them from getting better. With deductibles rising so much faster than incomes, we must act to reduce the out-of-pocket costs families face," Clinton said in a statement. "My plan would take a number of steps to ease the burden of medical expenses and protect health care consumers."
Clinton's policy proposals include: requiring insurers and employers to provide up to three sick visits to a doctor annually without having to first meet a plan's deductible; providing a progressive, refundable tax credit of up to $5,000 per family for out-of-pocket costs; enforcing and broadening the ACA's transparency provisions; creating a "fallback process" for states that do not have the authority to modify or block health-insurance premium-rate increases; enforcing antitrust laws while monitoring health-industry consolidation; and mergers and building on value-based delivery-system reforms.
The plan cited the results of a Kaiser Family Foundation report on employer-sponsored insurance released on Tuesday that found the average deductible this year is $1,318 for single coverage and has grown seven times faster than workers' wages since 2010. The report also found that single and family payers for employer-sponsored health insurance grew an average of 4 percent this year, part of a decade-long pattern of moderate growth.
While Clinton's proposals are aimed at assuaging voters' concerns about rising premiums and high deductibles, they are certain to draw fierce criticism from the industry groups that Clinton's plans target.
The plan requires the three pre-deductible sick visits to be provided by insurers and employers, although "a person with private coverage could save over $100 per year." And the tax credit—up to $5,000 per family and $2,500 per individual—will be fully paid for by "demanding rebates from drug manufacturers and asking the most fortunate to pay their fair share." (The credit would be available to the insured whose out-of-pocket expenses are more than 5 percent of their income and who are not eligible for Medicare or claiming existing deductions for medical costs.)
The drug rebates mentioned were included in drug cost-related proposals released Tuesday, which were strongly criticized by drug manufacturers.
"Secretary Clinton's proposal would turn back the clock on medical innovation and halt progress against the diseases that patients fear most. These sweeping and far-reaching proposals would restrict patients' access to medicines, result in fewer new treatments for patients, cost countless jobs across the country, and erode our nation's standing as the world leader in biomedical innovation," John J. Castellani, Pharmaceutical Research and Manufacturers of America's president and CEO, wrote in a statement responding to the proposal.
Insurers—and likely providers—will also almost certainly object to her proposals, particularly those cracking down on mergers, which have made headlines recently as experts and policymakers try to determine how insurer consolidation will impact the health care landscape. "Careful studies have shown that mergers leading to higher market concentration can raise premiums for consumers," Clinton's plan states. It gives antitrust authorities the funding to monitor and investigate mergers of both insurers and providers.
The chief executives of both Aetna Inc. and Anthem Inc., which are seeking to acquire Humana and Cigna respectively, defended the merger deals the day before Clinton's plans were released in a Senate subcommittee hearing, The Wall Street Journal reported.
Her plan is also likely to get pushback from insurers on its proposals to block "unreasonable" health-insurance rate increases. Rather than citing rising health care costs as the source of higher premiums, Clinton's plan seems to place the blame on insurers, saying that allowing more states to modify or block rate increases "would help prevent insurance companies from imposing excessive, double-digit rate increases without a clear justification."
Her proposal also includes replacing the current fee-for-service health care model with payment systems that reward value-driven care, a change included in the ACA.
Notably, Clinton's plans have only included the pieces of Obama's health care law that she would strengthen or build upon; she has yet to oppose parts of it. In the past, she has said she would examine the law's "Cadillac" tax on benefits above a certain threshold in employer-based plans.