Here's Hillary Clinton's Plan to Lower Drug Prices
Her plan comes as specialty drug costs skyrocket, sparking public concern.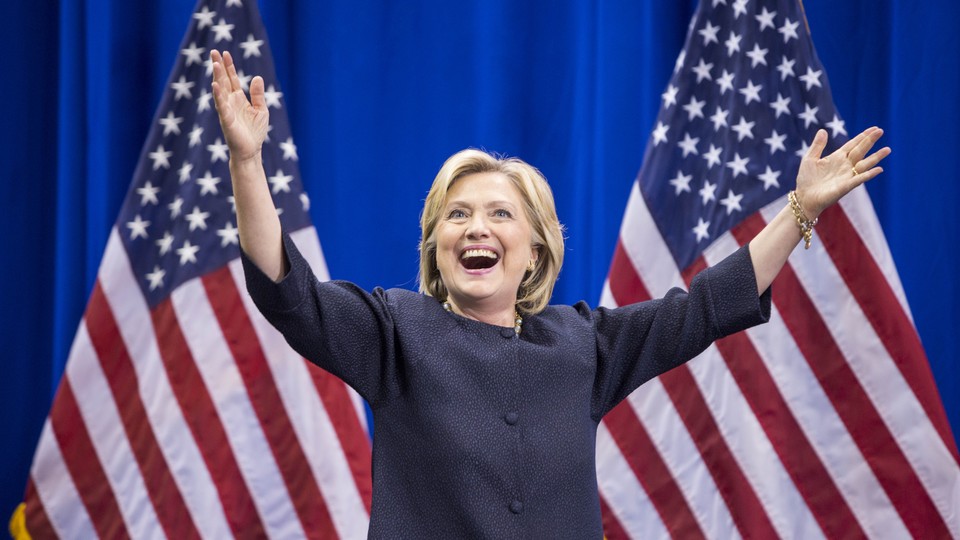 Hillary Clinton announced a set of policy proposals on Tuesday aimed at addressing skyrocketing prescription-drug costs.
Clinton's policy proposal addresses the issue on multiple fronts, although it is particularly aggressive in its focus on pharmaceutical companies. Specific policies include requiring drug companies to redirect funds from marketing to research, encouraging the development of generics to increase competition for prescription drugs, allowing Americans to import drugs from abroad, demanding higher rebates for prescription drugs through Medicare, and allowing Medicare to negotiate drug and biologic prices.
Clinton's plan also would cap monthly and annual out-of-pocket costs for prescription drugs. Several states have implemented similar policies, which insurers have said avoids lowering the true costs of drugs and causes them to unfairly pick up the tab. (While states have introduced drug-pricing transparency laws, none have been signed into law.)
Notably, Clinton's plan does not require drug companies to disclose pricing information, a popular policy proposal that is included in legislation recently introduced by presidential candidate Sen. Bernie Sanders.
Still, Clinton's plans far exceed most of her Washington colleagues' efforts to rein in costs and go beyond what has been accomplished at the state level.
Clinton previewed her proposals at campaign events in Baton Rouge, Louisiana, and Little Rock, Arkansas, on Monday while also defending the Affordable Care Act and denouncing Republicans' efforts to repeal the law. "It is time to deal with skyrocketing out-of-pocket costs and runaway prescription-drug costs," she said in Little Rock. "I'm announcing a detailed plan to crack down on these abuses. There's no excuse."
An April Kaiser Family Foundation poll found that three-quarters of the public view drug affordability as a "top priority." Almost the same proportion of the public find drug prices to be unreasonable, and 76 percent of those people blame pharmaceutical companies for setting drug prices too high, according to a June Kaiser poll.
More than half of Americans take at least one prescription drug, according to Kaiser. Prescription-drug spending increased by 13 percent in 2014, driven largely by a 31 percent increase in spending on specialty medications, according to an Express Scripts report.
An August Kaiser poll found that 86 percent of Americans favor requirements that drug companies release information to the public on how they set drug prices.
But the same poll also found wide support for several other proposals included in Clinton's plan: 83 percent of Americans support allowing Medicare to negotiate drug prices, 76 percent support limiting how much companies can charge for high-cost drugs, and 72 percent support allowing Americans to buy drugs imported from Canada.
While organizations representing drug companies and insurers did not comment on Clinton's policy proposals prior to their release, they have spoken on the policies before.
"Short-sighted attempts to arbitrarily cap spending would send a signal to researchers and investors that innovation is no longer valued and would result in fewer treatment options for  patients," said Holly Campbell, director of communications for PhRMA, in a statement responding to Sanders's legislation, which includes several of the same provisions as Clinton's.
"Capping co-pays—without addressing the underlying price of the drug—will drive up premiums and out-of-pocket costs for consumers. It essentially gives drug-makers a blank check to charge whatever they want for their medications," said Clare Krusing, a spokeswoman for America's Health Insurance Plans.
Clinton will discuss her her plans in Iowa on Tuesday, and they were announced as part of her weeklong focus on health care.