Hensarling Declines Leadership Run, Backs Price for Majority Leader
The Financial Services chairman could have made the speakership contest more interesting, but he has decided to stay on the sidelines.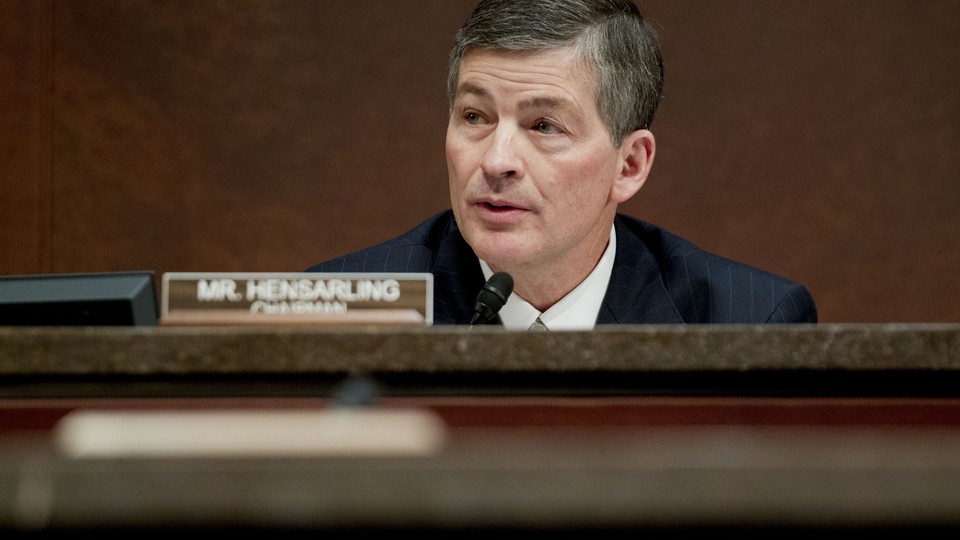 Rep. Jeb Hensarling announced Monday he will not run for a Republican leadership position, and he announced he will support Rep. Tom Price for majority leader.
The announcement leaves an easier path for Majority Leader Kevin McCarthy to win the speakership, as Hensarling could have siphoned off support—particularly among conservatives. But his endorsement of Price complicates the path for the other two Republican leaders.
Majority Whip Steve Scalise and Conference Chairwoman Cathy McMorris Rodgers are both running for majority leader. Hensarling backing his good friend Price could portend conservative support swinging Price's way.
Hensarling is also a member of the 25-strong Republican Texas delegation, and it remains to be seen whether his advocating for Price will influence other members of the delegation to back the Georgian, too.