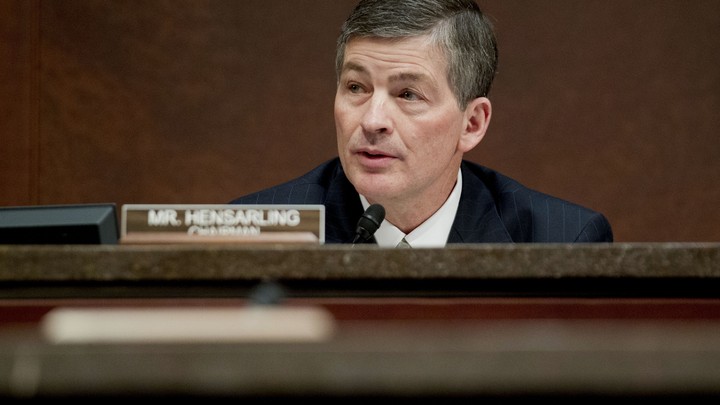 Rep. Jeb Hensarling announced Monday he will not run for a Republican leadership position, and he announced he will support Rep. Tom Price for majority leader.
The announcement leaves an easier path for Majority Leader Kevin McCarthy to win the speakership, as Hensarling could have siphoned off support—particularly among conservatives. But his endorsement of Price complicates the path for the other two Republican leaders.
Majority Whip Steve Scalise and Conference Chairwoman Cathy McMorris Rodgers are both running for majority leader. Hensarling backing his good friend Price could portend conservative support swinging Price's way.
Hensarling is also a member of the 25-strong Republican Texas delegation, and it remains to be seen whether his advocating for Price will influence other members of the delegation to back the Georgian, too.
We want to hear what you think about this article. Submit a letter to the editor or write to letters@theatlantic.com.
Daniel Newhauser is a staff correspondent for National Journal, where he primarily covers the House of Representatives. He was formerly a House leadership reporter for Roll Call, where he started as an intern in 2010 and quickly earned a slot as a beat reporter.
A native of San Antonio, Texas, Newhauser traveled further West to study journalism at Arizona State University's Walter Cronkite School of Journalism and Mass Communication and write for newspapers including the East Valley Tribune and the Green Valley News & Sun.