GOP Committee Heads Weigh Immunity for Clinton IT Aide
Two senators are suggesting a potential agreement after the former staffer rebuffed congressional inquiries.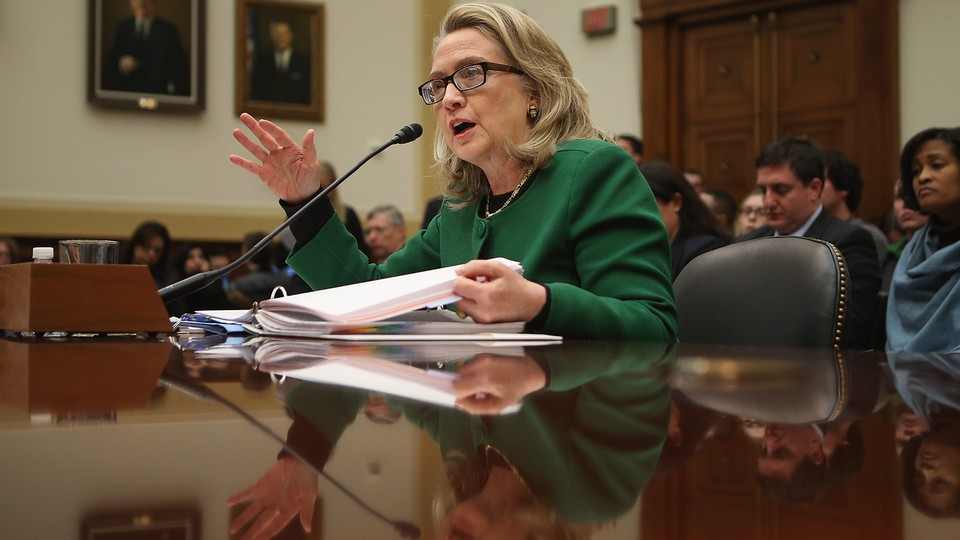 Two powerful Senate Republicans probing Hillary Clinton's email setup are floating the prospect of legal immunity for a former Clinton IT staffer who previously rebuffed their inquiries by signaling that he would invoke his Fifth Amendment rights.
In a letter to lawyers for Bryan Pagliano, the former aide who helped set up Clinton's private email server, Sens. Chuck Grassley and Ron Johnson say they "need the unique information you likely have in order to exercise their oversight functions under the Constitution, which are unrelated to any potential prosecution or criminal inquiry."
"Thus, the Committees have the authority to obtain an immunity order, to acquire the information they need, while also protecting your right against self-incrimination," write Grassley and Johnson, who respectively head the Judiciary and Homeland Security Committees, in the September 4 letter, which was made public Tuesday.
Pagliano was the IT director for Clinton's failed 2008 White House run and later a State Department staffer under Clinton when she led the agency. The Washington Post reported over the weekend that the Clinton family personally paid Pagliano to maintain the server while he was working at the State Department.
Pagliano, through his attorney, has signaled that planned to in­voke his Fifth Amend­ment rights in­stead of ap­pear­ing at a de­pos­ition be­fore the House Select Committee on Benghazi. He has also rebuffed efforts by Grassley and Johnson's committees to speak. But the senators write that it "appears likely that you have unique information relevant to the Committees' inquiry" and ask to set up a meeting between Pagliano's lawmakers and committee staff.
"Given the issues raised by your attorney and in order for the Committees to assess whether it would be appropriate for either Committee to consider obtaining an immunity order in these circumstances, we ask that your attorneys meet with the Committees' staff to explore how to obtain the unique information you possess while respecting your constitutional rights, such as the possibility of a proffer session so that we can better understand what your testimony would be without any waiver of your rights," the lawmakers said in the letter.
Mark MacDougall, who is Pagliano's attorney, did not immediately respond to an inquiry from National Journal.