Ethics Panel Still Reviewing Harassment Allegations Against Farenthold
The committee action is on hold pending a lawsuit, but the Office of Congressional Ethics has already dismissed the case.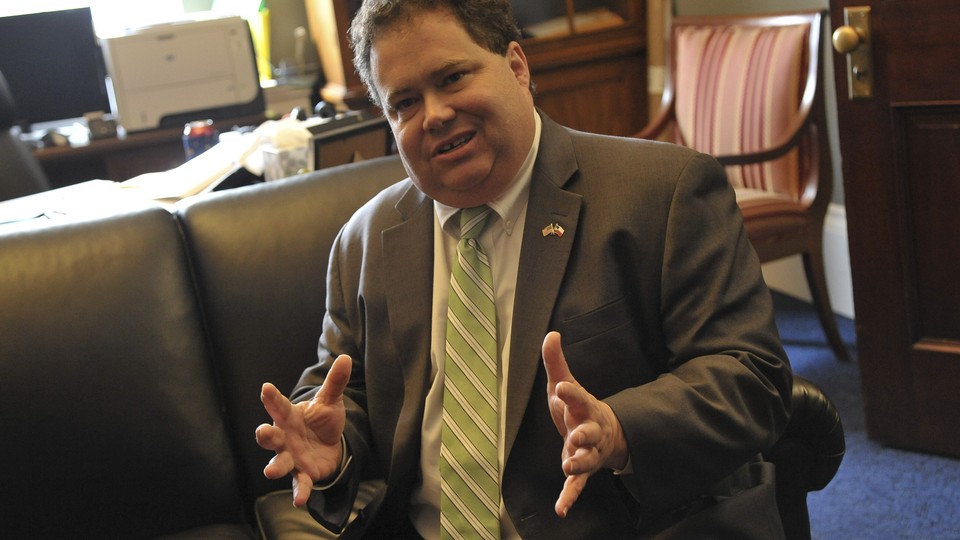 The House's independent investigative arm has unanimously dismissed allegations that Rep. Blake Farenthold sexually harassed and discriminated against a former aide. But the House Ethics Committee will continue to review the case.
That was the upshot of a statement released Monday by the Ethics panel, which disclosed for the first time that the Office of Congressional Ethics had already disposed of the matter.
Because a lawsuit has been filed and is pending in U.S. District Court for D.C., the Ethics committee said it hasn't been able to finish its review of the allegations and can't dismiss them at this time. The committee was quick to note that continuing to review the matter "does not itself indicate that any violation has occurred or reflect any judgment on behalf of the committee."
The story came to light in December, when The National Law Journal broke the story that Farenthold's former communications director was suing over allegations that the Texas Republican created an uncomfortable work environment, such as making sexual comments, and that she was fired after she complained.
A spokesperson for Farenthold stated that "Congressman Farenthold understands the position that House Ethics is in and is certain that once the legal nature of this situation is resolved, they will reach the same findings and conclusions that the Office of Congressional Ethics has already unanimously reached."
On June 26, the board of the Office of Congressional Ethics—the House's nonpartisan, independent entity charged with reviewing allegations of misconduct—voted 6-0 to dismiss the allegations, stating that there wasn't substantial reason to believe that the congressman sexually harassed, discriminated against, or retaliated against the complainant. On June 29, OCE referred the case to the House Ethics Committee with its recommendation for dismissal.