Donald Trump Asks CNN to Donate Debate Ad Profits to Veterans Groups
After taking flack for saying he "always felt" he was in the military, the presidential candidate is making a large request of the cable network.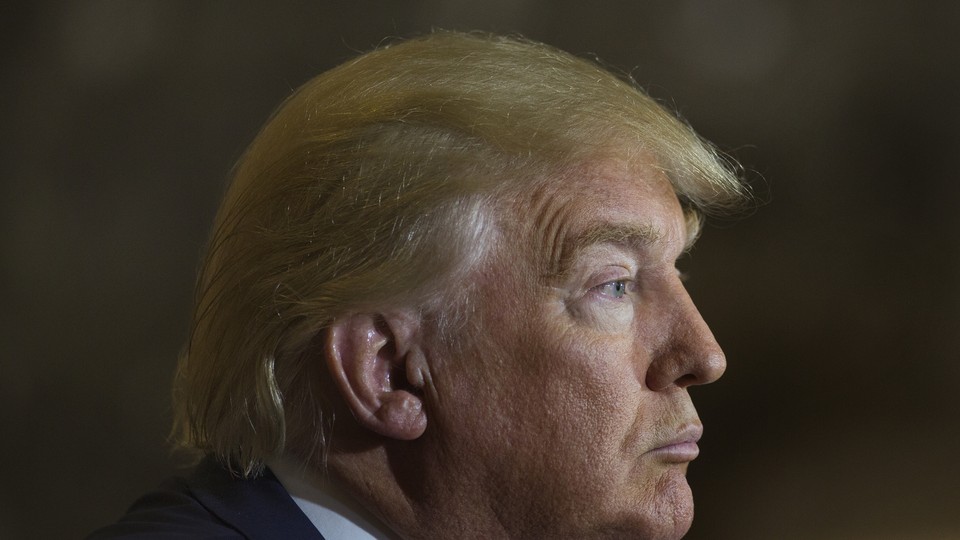 Donald Trump is acting like a politician.
The usually brazen and unapologetic real-estate mogul is making overtures to a key demographic for conservatives: veterans.
In a letter addressed to CNN president Jeff Zucker—written on gold stationery from the Trump Organization—Trump asked Zucker Tuesday to donate ad profits from the upcoming Republican presidential debate it is hosting to veterans groups. Trump, in making the request, cited the maltreatment of veterans by the U.S. government.
"In fact, some would say they are treated like third-class citizens—even worse, in many cases, than illegal immigrants," Trump wrote. "It is about time that someone comes to their aid. Let's start now!"
In the letter, which was released Wednesday but dated September 8, Trump noted that CNN ad rates "have gone from $5,000 to $200,000, or a 4,000% increase." Trump attributed the increase wholly to himself.
"While I refuse to brag, and as you know very well, this tremendous increase in viewer interest and advertising is due 100% to 'Donald J. Trump,'" Trump told Zucker.
Trump's concern for veterans came on the same day that The New York Times reported that Trump told a biographer that, while in boarding school, he "always felt that I was in the military," which got him plenty of eye-rolls from the Pentagon.
That wasn't the first time Trump has ruffled feathers in the military community. In July, Trump took heat from veterans groups for remarks he made about Navy veteran Sen. John McCain's war record. McCain was captured and held as a prisoner of war during the Vietnam War.
"He's not a war hero," Trump told a crowd at the Family Leadership Summit in Iowa. "I like people that weren't captured, OK?"
Many of Trump's competitors—including Jeb Bush, Marco Rubio, and Ted Cruz—took to Twitter to defend McCain and denounce Trump's statements.
CNN is scheduled to host the next Republican debate on September 16.