DNC Names Luis Miranda As Comms Director
Naming him might be a nod to the growing importance of Latino voters.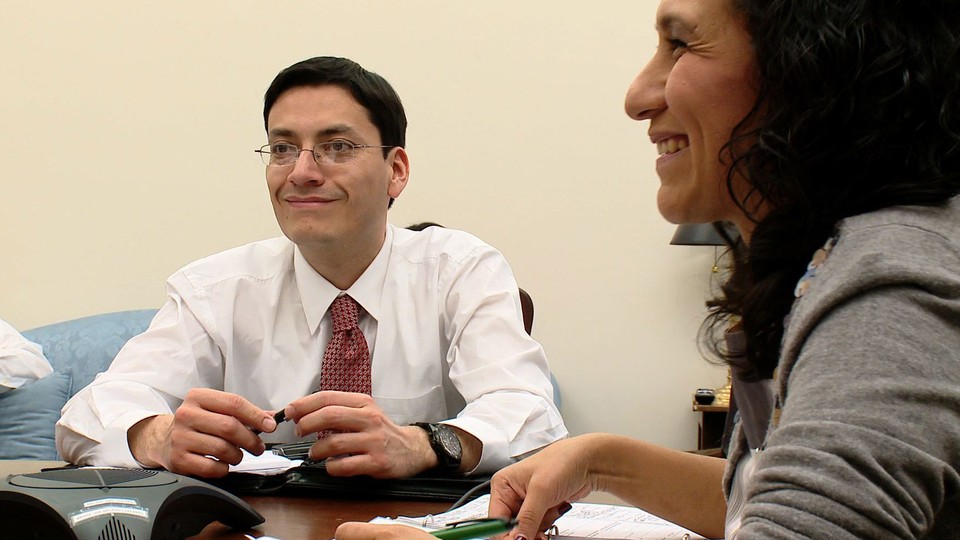 Starting October, the new communications director for the Democratic National Committee will be Luis Miranda, who previously headed the White House's Hispanic Media department.
"In my new role I'll have a team that makes sure we reach out to Hispanic media as aggressively as we reach out to everyone else," Miranda told Next America. "The way I see it, I want to make sure we're not leaving any stone unturned."
Miranda was born in Colombia and gained citizenship under President Ronald Reagan's 1986 immigration law. As director of Hispanic media for the President Obama's White House,  he was credited with extending access to the growing Spanish-language news media – and vice versa. Miranda's position was one of the first dedicated solely to the Latino press, and he's credited with organizing the first bilingual press conference at the White House.
The appointment comes at a moment in which several English-language media companies have spun off Spanish-language enterprises. NBC, ABC and FOX now have Spanish-language websites or networks, or are working more closely with established Spanish-language companies.
Miranda has previously worked as deputy communications director at the DNC, where was the he headed a 50-state regional communications program that helped Democrats grab Congress in 2006, and elect President Obama two years later. Most recently, co-founded a communications consulting company in Washington, D.C.
In his new role, Miranda aims to expand the DNC's outreach to everyone. "Certainly, I have experience in integrating Hispanic outreach into a broader effort, but it's important that there's a real effort to tell the story of the millions, white, Hispanic, Black or Asian."
His appointment, he says, is more evidence that at 54 million strong in the U.S., Latinos will increasingly play roles in all areas of business, not just politics.