Death of a Pollster and the Rise of Populism
Pew Research Center's Andy Kohut respected a complicated American public.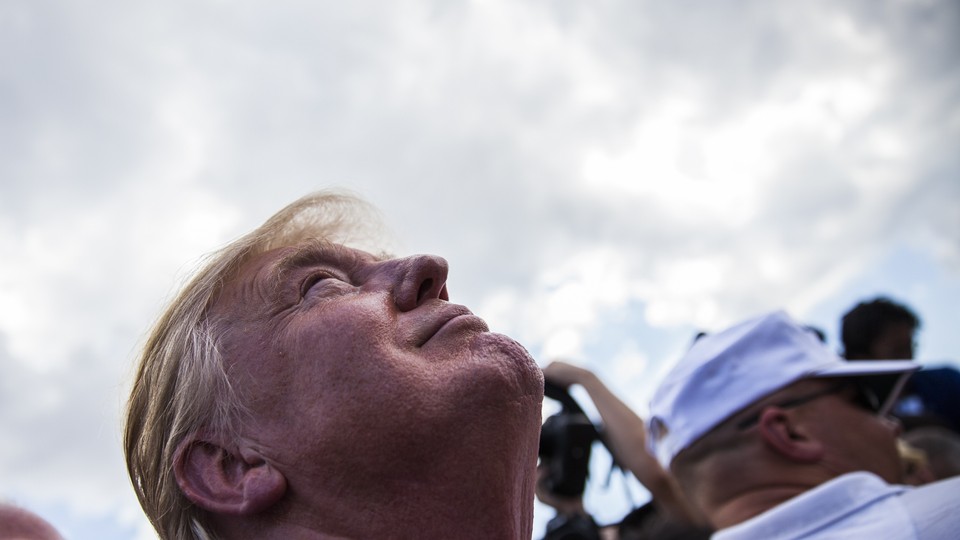 Politics needs more people like the late Andy Kohut, an independent pollster who respected people. In a two-party town that pigeonholes, divides, and dismisses potential voters, Kohut was ruthlessly objective and inclusive.
"He didn't dismiss people," Washington Post columnist E.J. Dionne Jr. wrote after the Pew Research Center president died Tuesday at the age of 73. "He wanted to hear them out."
He admonished those who claimed that the opinions of the public are rooted in irrationality, illogic, or a lack of information. No, Andy respected the people he polled and insisted there is a logic to how they arrive at their judgments. The pollster's job is to work hard to figure out why people reach their conclusions.

He also didn't like seeing people pigeonholed into categories that didn't really fit them. Thus he invented his political "typology" 28 years ago (updating it regularly) placing voters into eight-to-12 affinity groups, often with cool names. My favorite of all his groups over the years: "the upbeats." His approach allowed human beings to be as complicated as they actually are.
I worked with Kohut during my time as a reporter and editor at the Associated Press. As much as his data, Kohut's clear-eyed analysis of the political and social landscape helped change my approach to journalism. I stopped looking at every story solely through a partisan prism: Which party is winning? Which party is losing? Instead, to borrow Bill Clinton's 1992 campaign slogan, I began to put people first.
Kohut's work helped me understand that the political beat is sociology. If I could better understand how the American public is changing, how most of us don't fit neatly into the red and blue boxes, and how we've got the power to blow duopolistic conventions to smithereens, I might not be caught totally flat-footed by the future.
Kohut looked at politics the way a smart business owner assesses his or her legacy companies: If I was starting from scratch today, how would I build this differently? His data suggested that American's don't naturally divide into two parties, especially two feckless and weak parties, and so there's room for disruption.
Kohut knew something else: People aren't stupid. Not the people who support Donald Trump, despite his shortcomings as a person and political leader. Not white, low-income Americans who, according to smug liberals, "vote against their economic interest." (Kohut asked them: What are your interests?) Not African-Americans, who, according to condescending conservatives, mindlessly march behind the Democratic banner.
Kohut's nonpartisan foundation also tracked the precipitous decline in the public's faith in government and politics, a wealth of insights that helped frame my essay on institutional decay, "In Nothing We Trust," and several columns on the coming disruption of U.S. politics, including this one linked to a 2014 campaign upset, "Elites Beware: Eric Cantor's Defeat May Signal Populist Revolution."
Today, we learned that two political outsiders (Trump and neurosurgeon Ben Carson) are early GOP front-runners, with a combined 51 percent support in a national poll. The Democratic establishment favorite, Hillary Rodham Clinton, faces a populist uprising in the form of socialist Bernie Sanders in New Hampshire and Iowa.
In both parties, the establishment is freaking out or in denial. It's fashionable to call the followers of Trump, Carson, and Sanders the fringe or even crazy and stupid.
Kohut knew better.
He knew that most of us don't trust traditional political leadership. He knew that we're tired of being disrespected. He probably understood how social and technological changes, particularly the radical connectivity of the Internet, give us more power than ever to destroy old political models.
He knew politics isn't about pollsters and politicians and pundits. It's about people—and we're pissed.