And Now Back to Your Regularly Scheduled Political Gridlock
If Pope Francis's speech to Congress was a transcendent moment of comity, it was certainly a fleeting one.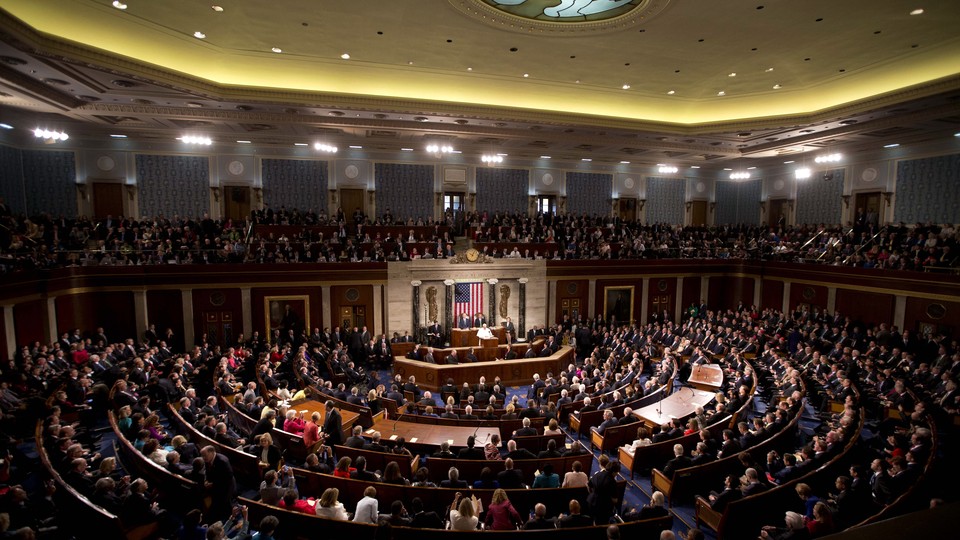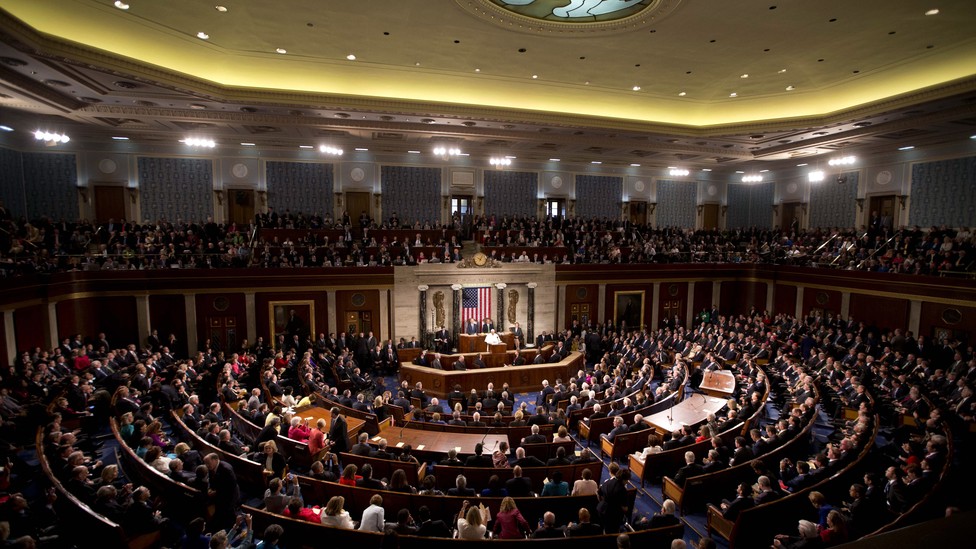 Thanks for coming, Pope Francis. We really enjoyed your talk. It even brought some of us to tears. And we'd love to consider your call to action—on immigration, poverty, and the environment. But we have some pressing political matters to return to, and as you know, politics in America doesn't wait long for anyone—even Your Holiness.
None of the 500 or so members of Congress who sat in the House chamber on Thursday actually said this in response to the pope's historic address, but if actions speak louder than words, then this was their message. If Francis's speech was a transcendent moment of comity for the nation's bickering lawmakers, it was certainly a fleeting one.
In his speech, the pope referenced the plea he made in his encyclical and said Congress in particular had a role to play in the effort "to avert the most serious effects of the environmental deterioration caused by human activity." Lawmakers—mostly Democrats, but some Republicans as well—applauded heartily, but just hours later the House began consideration of legislation designed to limit environmental reviews for construction projects. Specifically, the proposal dubbed the Rapid Act would prohibit any federal agency from considering "the social cost of carbon" in deciding whether to approve a project. In other words, House Republicans would explicitly prohibit the consideration of climate change in an environmental review.
Francis also received loud applause for his one, oblique reference to abortion, when he said: "The Golden Rule also reminds us of our responsibility to protect and defend human life at every stage of its development." Yet barely an hour after the pontiff left the Capitol, the White House issued a forceful veto threat on legislation before the Senate that would redirect funding from Planned Parenthood because of the videos that show its officials bluntly discussing abortion procedures. The bill was not expected to survive a Democratic filibuster later on Thursday, but the potency of the Planned Parenthood controversy could result in a government shutdown beginning in a week.
The back-to-business congressional schedule is a reminder that for all of the bipartisan adulation directed the pope's way this week, he is unlikely to have a significant impact on American public policy—at least in the short term. The GOP-led Congress has no plans to act on immigration legislation anytime soon, and Republicans remain deeply opposed to taking any action on climate change that could have an adverse impact on the economy. While both parties profess a desire to renew the fight against poverty and income equality, they are still divided on how to do so.
Francis's most meaningful move actually preceded his trip to the United States, when he helped broker the normalization of relations with Cuba. And the change he sought on Thursday that could have the best chance of happening—abolition of the death penalty—wouldn't come from Congress but from the Supreme Court.
The lawmaker who seemed most deeply affected by the pope's address was the teary-eyed speaker, John Boehner, who organized the pomp-filled reception Francis received at the Capitol and wept repeatedly during his visit. Yet as we've written, Boehner is too politically weak at the moment to push a major bipartisan piece of legislation through the House, and the best he can likely hope to do this fall is to keep the government open without losing his job.
"The Holy Father's visit is surely a blessing for all of us.  With great blessings, of course, come great responsibility," Boehner said after the pope's speech. "Let us all go forth with gratitude and reflect on how we can better serve one another." Reflection is good, but action is better—and that might be too much to ask of this Congress.